Thanks, everyone, for the lovely and thoughtful comments to my bad-day post yesterday!  Today was much better, and although the problems are going to linger for a while now, a good night's sleep helps to put things into perspective. (I wish I could tell you more so it sounds less cryptic! Some things you just can't publish on the internet though.)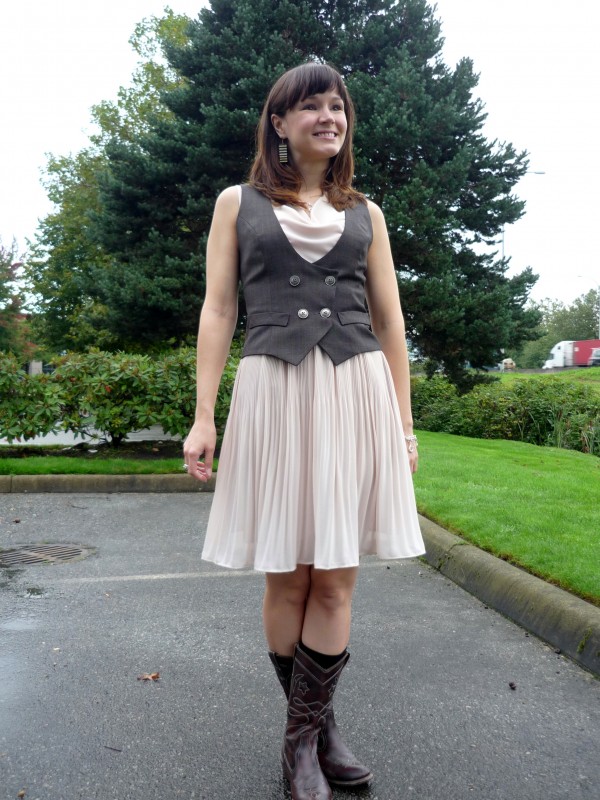 What I'm Wearing, Day 28:
Self-Stitched Vest: Simplicity 2556 in wool with bemberg lining
Dress: Polyester, H&M
Boots: Aldo, bought two years ago
See the vest in more outfits here!
Now, I realize that pumps or sandals would be more flattering and elongating with the floaty little dress. I  know this, but sometimes it just feels good to stomp around in boots. I'm walking with purpose in these cowgirl boots, and I feel infinitely cooler around the office today.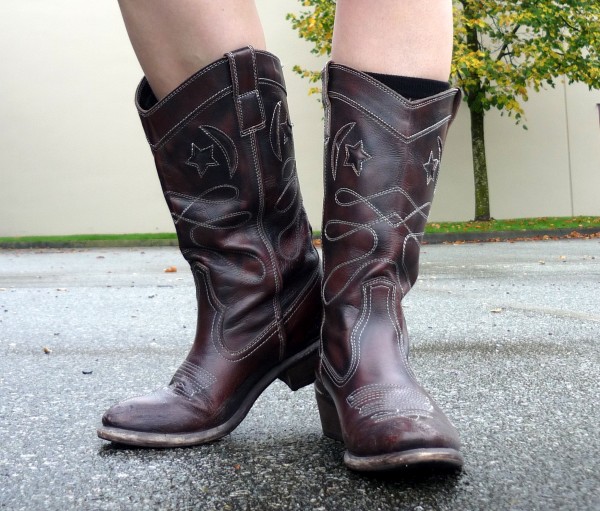 Do you have an item of clothing that makes you feel cooler, confident and slightly badass? Everyone should have at least one item of clothing or footwear that makes them feel cool. These boots are mine!
Oh and, I've started reading the books already, starting with the  heavy-duty tailoring one. Not a lot of pictures but already I'm intrigued… and I'm sure there will be some great things to test out and share!