It's certainly not sundress weather here in Vancouver anymore. But if you are in the Southern Hemisphere, going on a beach holiday or travelling somewhere warm, then the Saltspring Dress is a good choice! You can always layer it up with cozy cardigans and tights, too, and wear it all year long.
We've just added the PDF version of the Saltspring Dress to the shop! Download it instantly and start sewing this weekend. (Yes, it includes both a copy-shop version and a print-at-home tiled version!)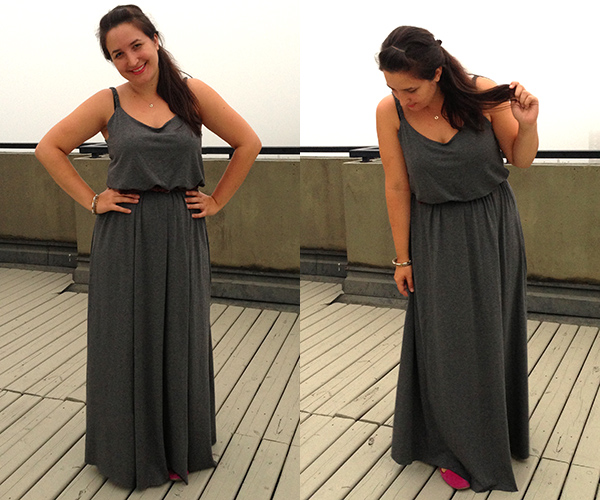 I've picked the best Fall-appropriate photos we have of the Saltspring: Caroline's knit Saltspring dress above, and dark floral Saltspring below.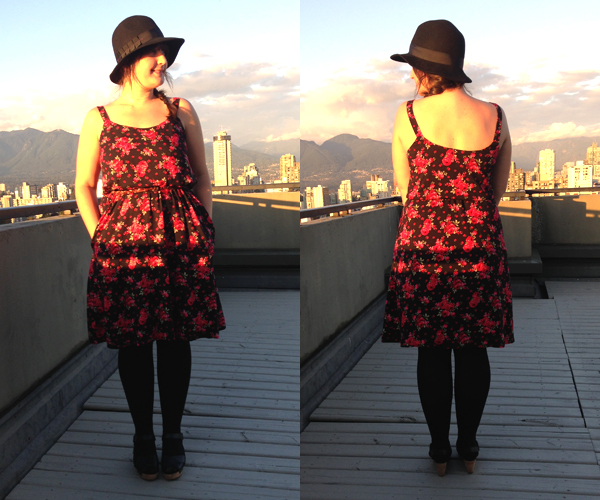 If you're planning to layer the Saltspring Dress, then you may want to skip the ties at the shoulders, and replace them with thicker straps. Check out this post on strap variations for more ideas.
Or, do what Caroline did and make a top from the Saltspring dress pattern. This would be great for layering under jackets or open-front cardigans. Quick and easy to sew!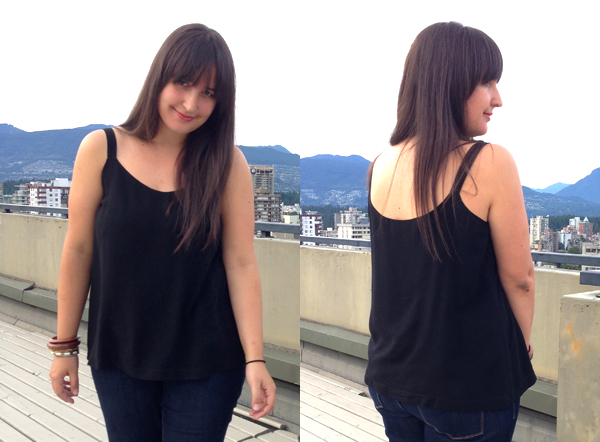 Lisa from Notes from a Mad Housewife made a Saltspring Camisole in a lovely purple silk – beautiful! Check it out here.
The Saltspring Dress PDF pattern is on sale for the next month! The PDF pattern is $11.98 (regular price $13.98) and will be offered at the sale price until December 12th.
Have an awesome weekend, everyone! We're close to having all of our patterns available as downloadable PDF patterns. Only five more to go!
Quick reminder: the Minoru Jacket PDF Pattern is also on sale for the next week, and the Tofino Pants PDF Pattern is on sale for a few more weeks. It's a good time to grab the PDF version of these patterns and save an extra $2 each!