Our very first sewing pattern of them all, the Pendrell Blouse, is now available as a PDF download!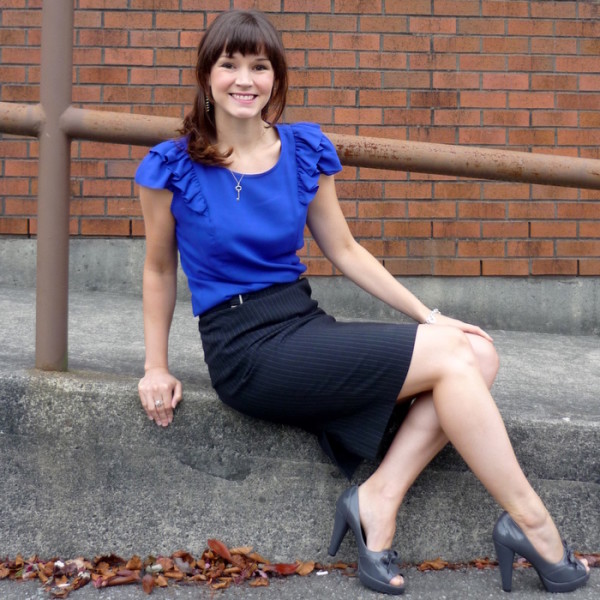 Now that's an old photo. This is well before Sewaholic Patterns was a real business! I was still employed full-time at my old job and this was my favourite photo-taking spot on my way to work. Nice brick wall in the industrial park, with a good ledge and railings for interest, and hardly anyone around.
I still really love the Pendrell pattern and still love how it looks tucked into a skirt like this.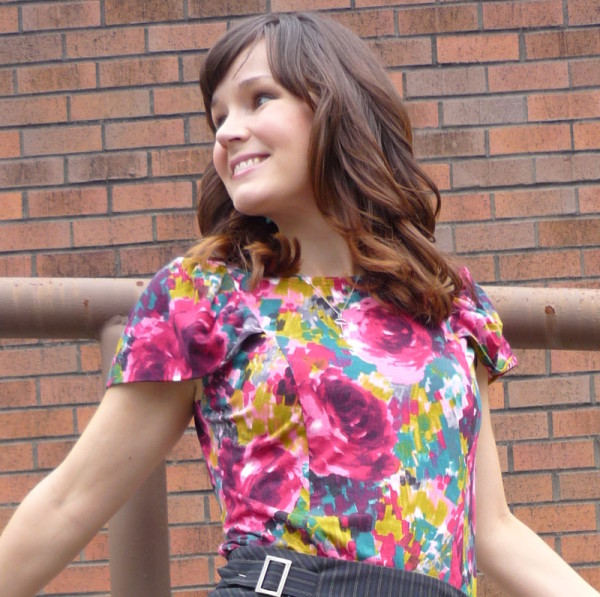 More old photos at the brick wall. You can make the Pendrell Blouse in a knit if you like! Just keep in mind it may stretch out, and you might want to go down a size or take it in at the side seams to compensate. This viscose knit grew and grew over time. The neck binding does help maintain the shape, as do the seams.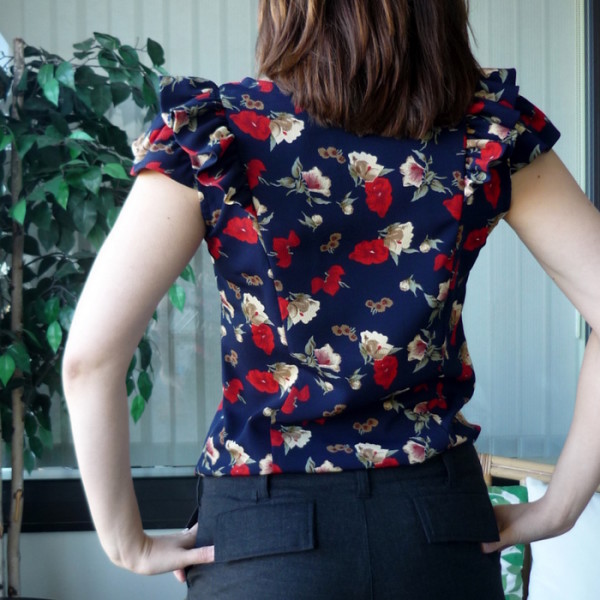 This rose-print version is my favourite of all time and I still wear it! It's made of polyester with a bit of texture, and it has held up really well over the past four years. It dries quickly, making it great for washing the night before and wearing the next day. It's been my go-to top for presentations as I like explaining how the sleeves work and how simple it is to sew.
When I have more free sewing time, I want to make more of these. I've had these two polyester chiffon prints set aside for a while now as they'd be excellent in the Pendrell Blouse pattern.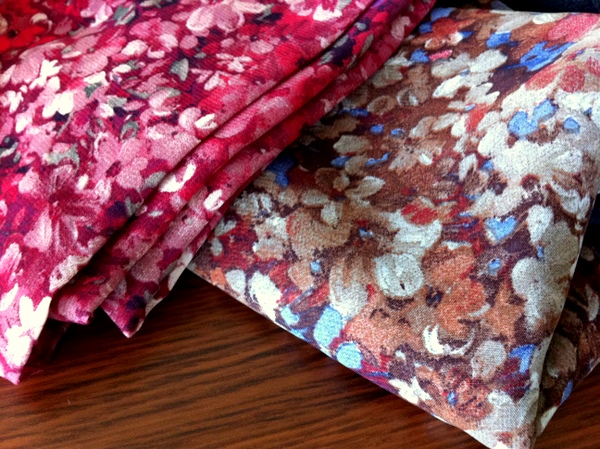 The Pendrell Blouse PDF pattern is on sale to celebrate its release! Get it while it's new and save $2. (Hey, that rhymes!)
The PDF pattern is $9.98 (regular price $11.98) and will be offered at the sale price until February 15th.