Another one of our current patterns is now available in downloadable PDF format! Today it's the Minoru Jacket.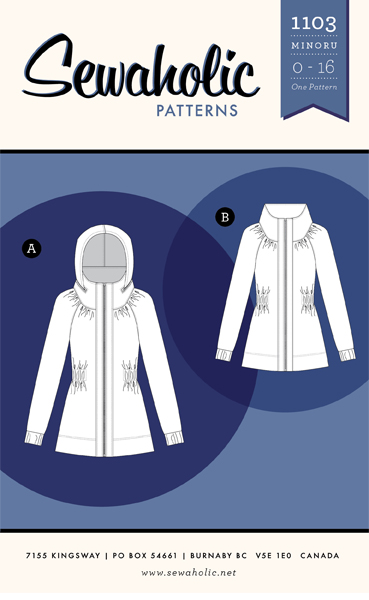 Now is the perfect season for making (and wearing!) this type of jacket. Make it out of water-resistant or waterproof fabrics if you live somewhere wet, like Vancouver!
For less inclement weather, cotton canvas and cotton twill are easy to sew and work well for this style. Both versions shown below are medium-weight cotton fabrics. Just make sure your fabric looks good when gathered, as this jacket is gathered around the neckline and gathers at the elastic waistline.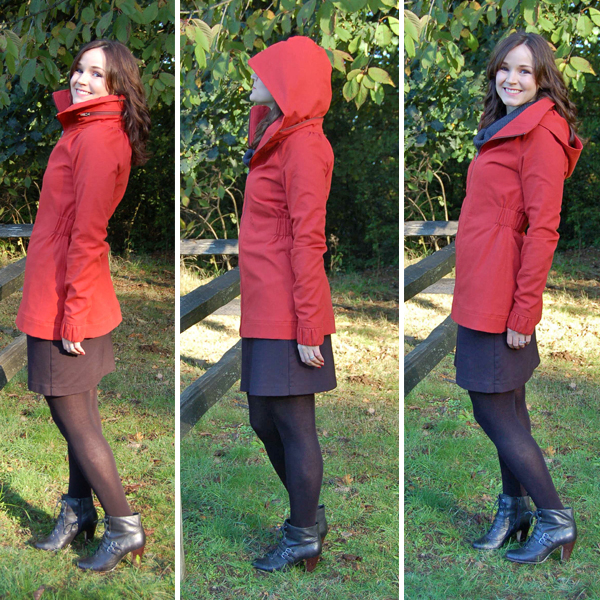 It has a hidden hood that rolls up into the collar, which is great if you don't always want to have a hood showing. It'll come in handy when the weather changes. And while the hood is tucked away, it makes a nice comfortable roll around your neck as it sits inside the oversized collar.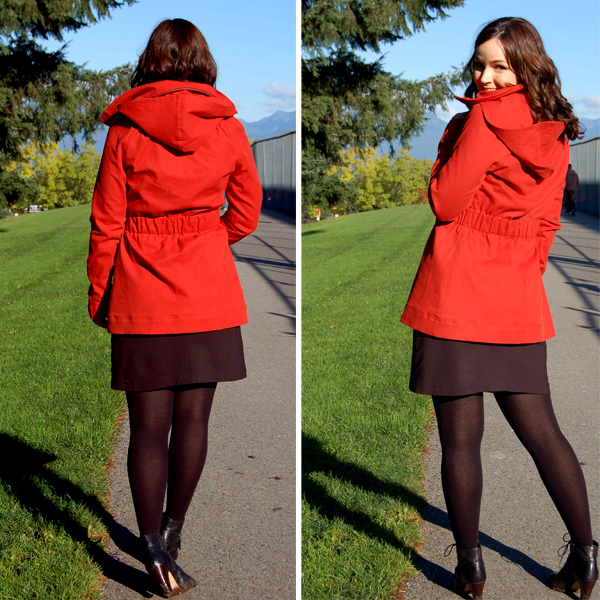 The great part about this jacket is how the waist elastic brings it in at the back for a more flattering shape. You get to adjust the elastic during the construction process to get the fit exactly right for you. And it's fairly easy to sew, as jackets go.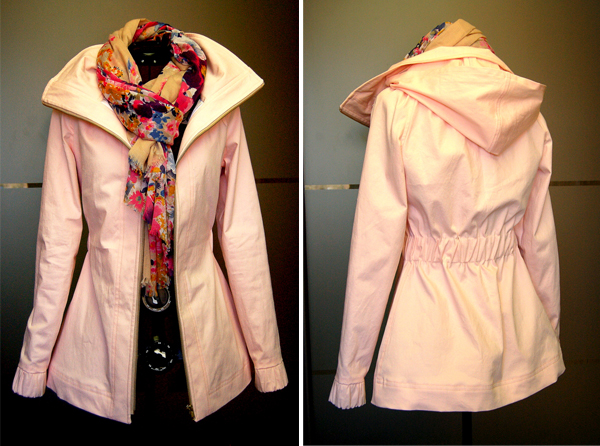 This is the one I made for the sew-along, in the peach cotton here! Speaking of which, if you want to sew this pattern with extra help, check out the Minoru Sew-Along, one of our most thorough and detailed sew-alongs on the site. That link will bring up all posts tagged with the sewalong, this one will bring you to a full list of all sewalong posts so you can find more specific help.
Again, the downloadable pattern will include both print-at-home and copy shop versions. Always!
The Minoru Jacket PDF pattern is on sale for the next month!
The PDF pattern is $11.98 (regular price $13.98) and will be offered at the sale price until November 21st.
Have an awesome weekend, everyone!