The Lonsdale Dress pattern is now available as a downloadable PDF! We just added it to the shop this week.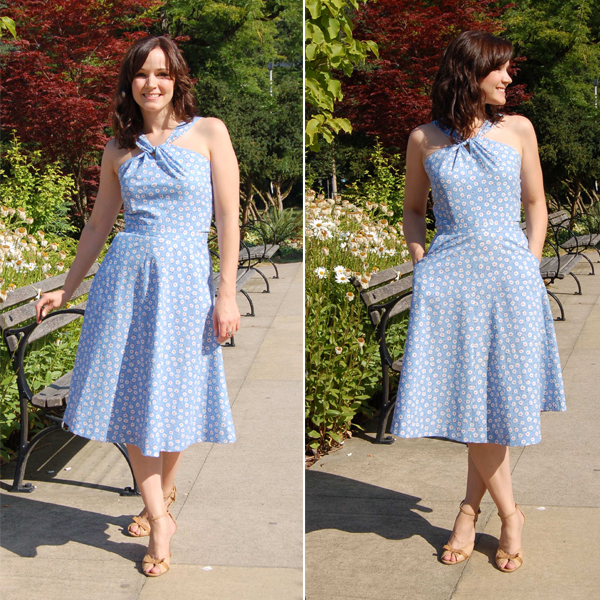 Also, if you wanted to get a paper copy of the Lonsdale Dress pattern, get it now! Once they run out I won't be reprinting them.
We're slowly working on making all of our current patterns available in PDF format. It's a lot of work but I want to be able to give you the option of choosing either an instant gratification download, or a real printed pattern arriving in the mail.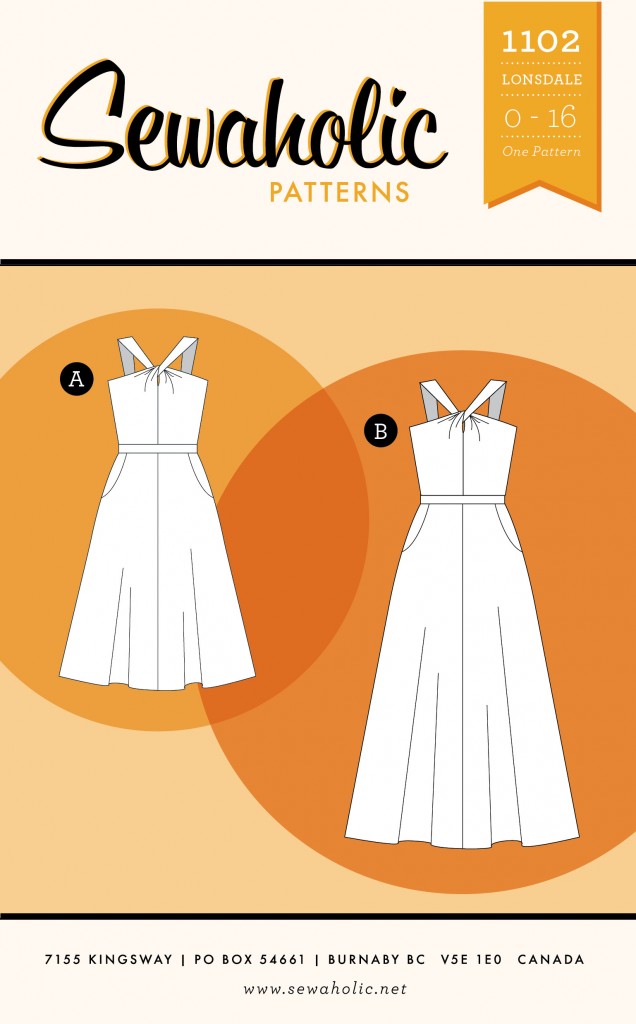 This time, we've added a copy-shop version for the Lonsdale PDF pattern! This means you can put the file on a USB stick, go to a copy-shop, and ask them to print it out on a wide-format printer. You'll end up with a huge sheet of paper (two huge sheets, for this specific pattern) ready to cut out, without having to tape a handful of individual pages together first.
I went to the copy shop to test it, and while it was not cheap to print it was pretty satisfying to have the pattern on thick paper without any breaks in the pattern pieces. You asked for it, so we made it an option! We'll work on making copy-shop formats for our other downloadable patterns, too.
Good news, both formats are on sale for the next month!
The PDF version is $11.98 (regular price $13.98) and will be offered at the sale price until October 17th.
The printed version is $14.98 (regular price $17.98). The printed version will stay on sale until they're gone, then they're gone!