By request, the Gabriola Skirt pattern is now available as a downloadable, print-at-home PDF pattern!
Why not make yourself a maxi skirt for Fall? With a cropped sweater and boots it's a feminine and cozy look. Take a look at our Gabriola styling inspiration post here! I think this inspiration collage is exactly right for the weather we're having. Maybe with a sleeveless top layered underneath in case the rain turns to sun in the afternoon.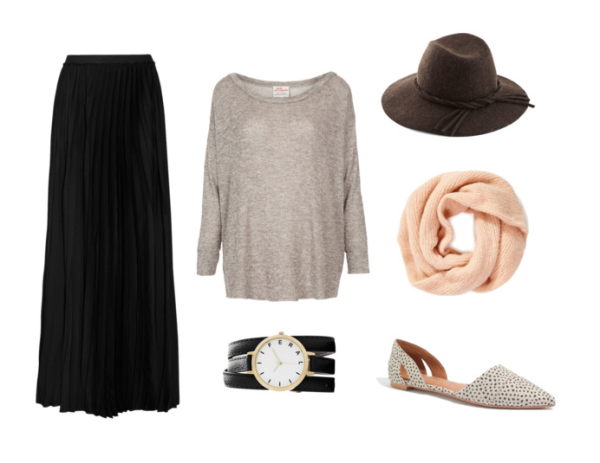 Or if you're in the southern hemisphere, I bet it's just warming up to maxi skirt season! Here's an absolutely beautiful version from Julia Bobbin that works between seasons.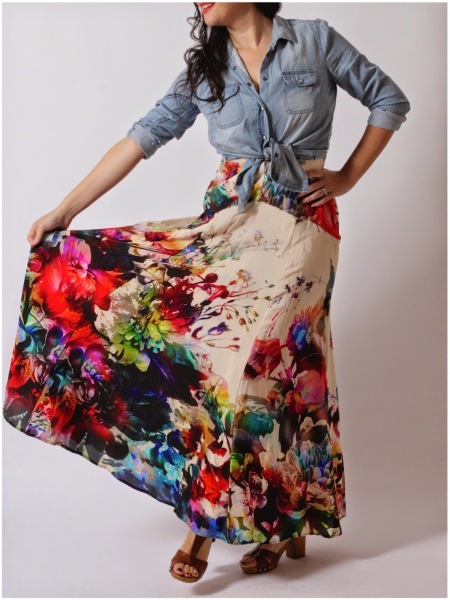 (source)
Stunning! I adore her fabric choice and think it's just perfect with the denim shirt. Or if you're not into full-length skirts, Sue from Fadanista sewed a knee length Gabriola Skirt and it's lovely.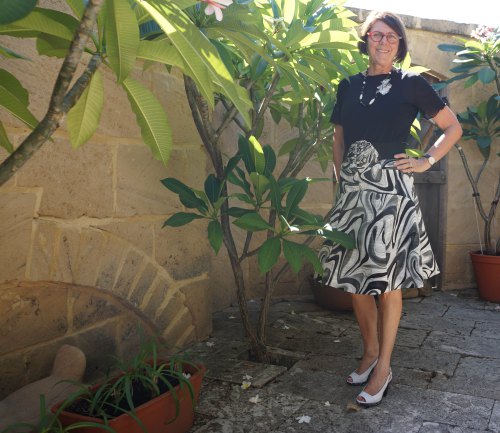 (source)
The shape is really nice, and keeping it at least knee-length makes it long enough to have flare and movement. (Any shorter and you'd miss out on the shaped panels.)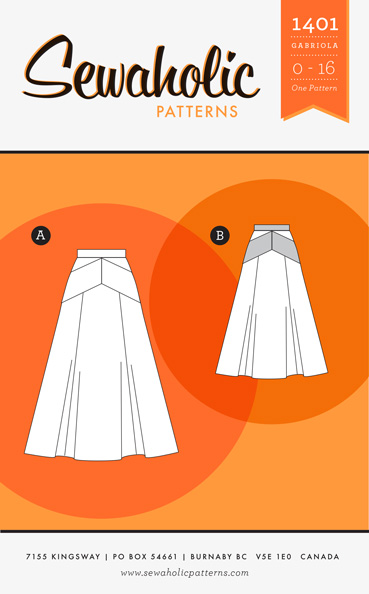 We've also included a copy-shop version just like the Lonsdale Dress we announced last week. In the comments there was a good discussion about copy-shop printing, both about the cost and how/where to get it done. When you buy the PDF version, you'll receive both the print-at-home file, which is tiled and requires assembly, and the copy-shop version. You can choose how you'd like to print it out! The copy-shop version is great if you have a shop nearby and you don't mind paying extra for convenience. The tiled version is great if you'd prefer to save money, only need to print out part of the file, and aren't in a rush.
The PDF version of Gabriola is $9.98 (regular price $11.98) and will be offered at the sale price until October 24th.