Another one of our current patterns is now available in PDF format! Today it's the Crescent Skirt, one of our very first patterns.
Again, the downloadable pattern will include both print-at-home and copy shop versions. (A couple of you have asked, and yes, we'll always offer both versions. Not everyone has access to a copy shop and we want to give you the choice!)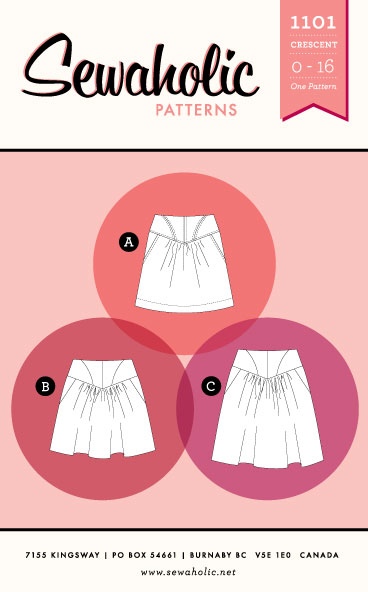 It's a seasonless skirt, works well in quilting cottons and printed fabrics, with optional ribbon trim along the yoke seamlines. But my favourite part of this skirt design is the zipper insertion! You can see how it goes together in the sew-along post here and the next step here.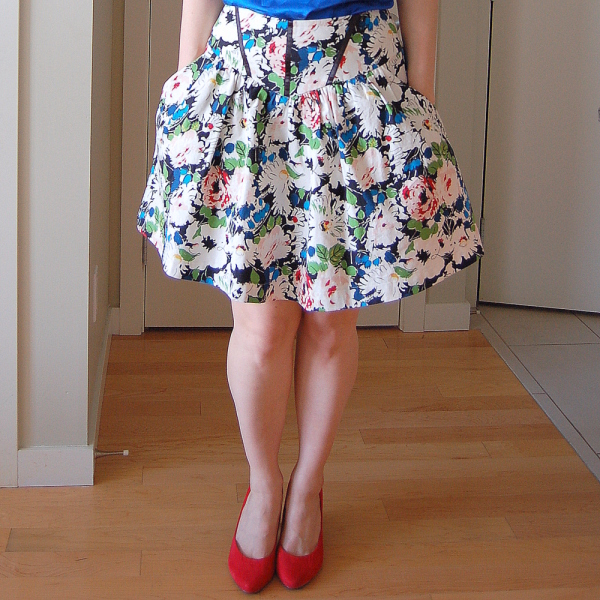 Also, if you wanted to get a paper copy of the Crescent Skirt pattern, get it now! Like the Lonsdale Dress, once they run out I won't be reprinting them.
There were a few questions on the Lonsdale PDF post about why patterns might not be reprinted, and it's mostly so we can make room for new designs! We have 17 patterns in the line now, and keeping them all in-stock as paper patterns takes up a ton of space, plus money to reprint them. When a pattern starts to run low, I have to decide whether to spend the money and use up warehouse space for restocking old designs or use it to print new ones.
Some patterns are excellent sellers, some have great staying power as classic designs that never go out of style, but others have had their moment. In that case, I'd rather focus on making new designs! Plus that's the beauty of offering PDF patterns. Nothing ever goes completely out of print, as we'll always have it available for download.
Good news, both formats are on sale for the next month!
The PDF version is $9.98 (regular price $11.98) and will be offered at the sale price until October 31st.
The printed version is $11.98 (regular price $15.98). The printed version will stay on sale until they're gone, then they're gone!
Have an awesome weekend, everyone!