Want to see some really wild fabric?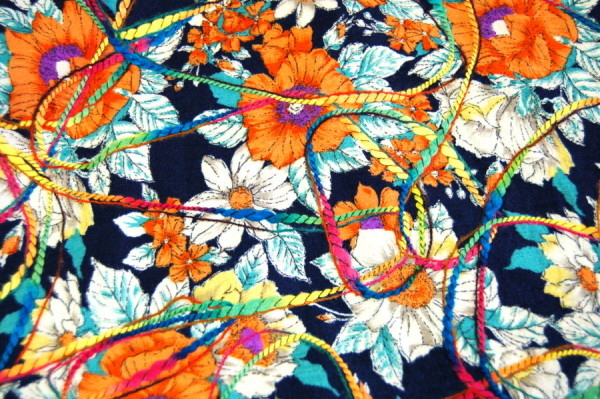 Isn't that awesome? Of course I'm attracted to it. It's bright and fun and floral…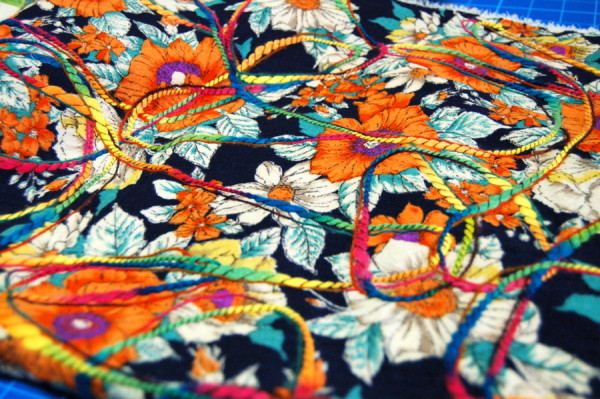 and has rainbow, thick-and-thin yarn bits stitched to it.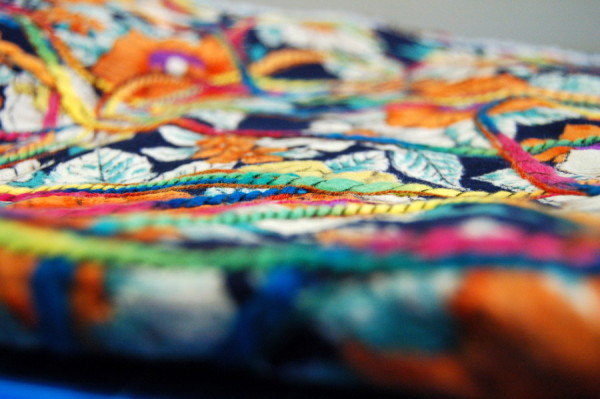 Here's a closer look at the yarn bits sewn to the surface: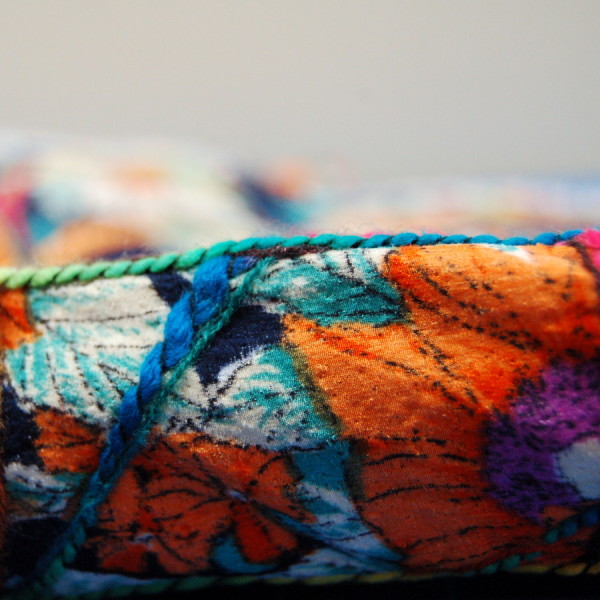 Love it!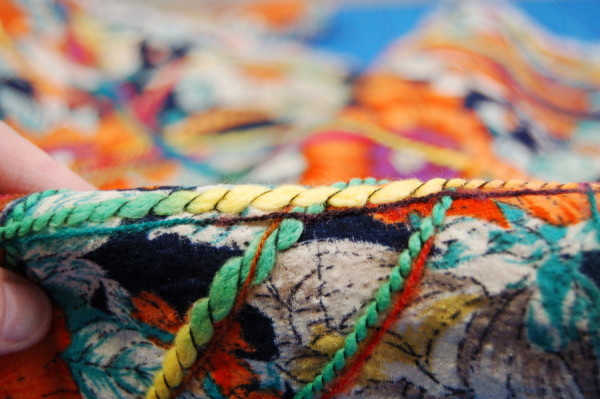 A fabric this cool deserves this many photos, and careful thought on what pattern to use. What am I going to do with it? Come back next week and see!