Remember this dress pattern? It's a Vintage Vogue reissue from 1943, and my next sewing project!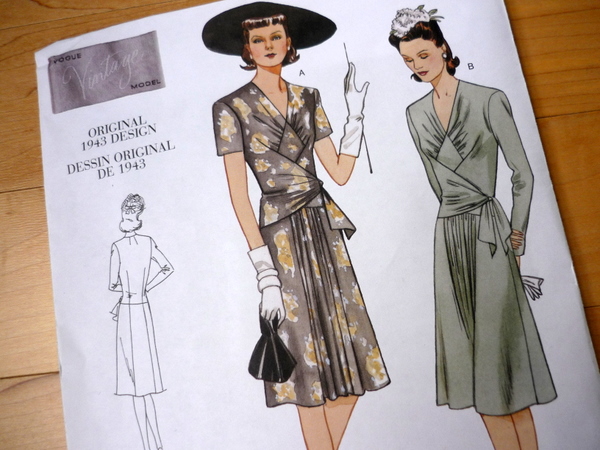 Among the Lonsdale Dresses I'm going to make this summer, I wanted a chance of pace and a challenge – and this dress was exactly what I was looking for! Since it's looking like fall weather most days, I thought this dress would be perfect. It will be lovely with tights and boots in cooler weather, pretty with platform sandals in the summer.
I've called it the Strictly Ballroom dress because it reminds me of the dress Fran wears when they dance behind the stage curtain, when she's starting to look pretty and gain confidence in her dancing. And because if I have the dress, then Mr Sewaholic has to take me dancing!
Here's the muslin – pretty!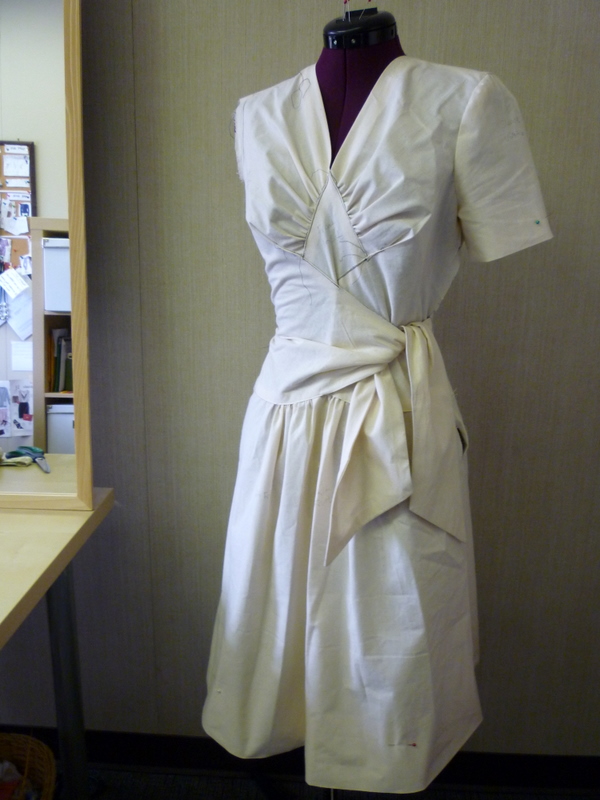 You know it's going to be a success when even the muslin looks good! If it looks good in muslin, it will look even better in the real fabric.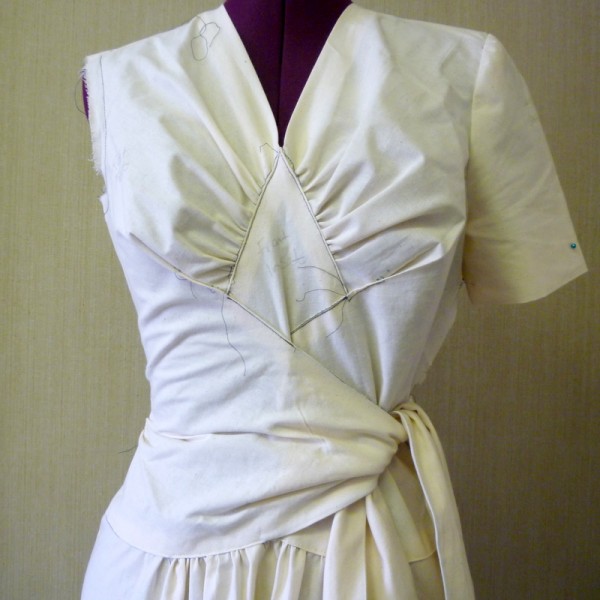 At first glance, it looks pretty good on the body. If at first, your muslin seems to fit pretty well, take a closer look for anything that could possibly be improved. You'll be so glad you make the corrections now, rather than rushing into the real project! We're used to mediocre fit from ready-to-wear clothing, so take the time now to make any possible changes that will help make the project perfect.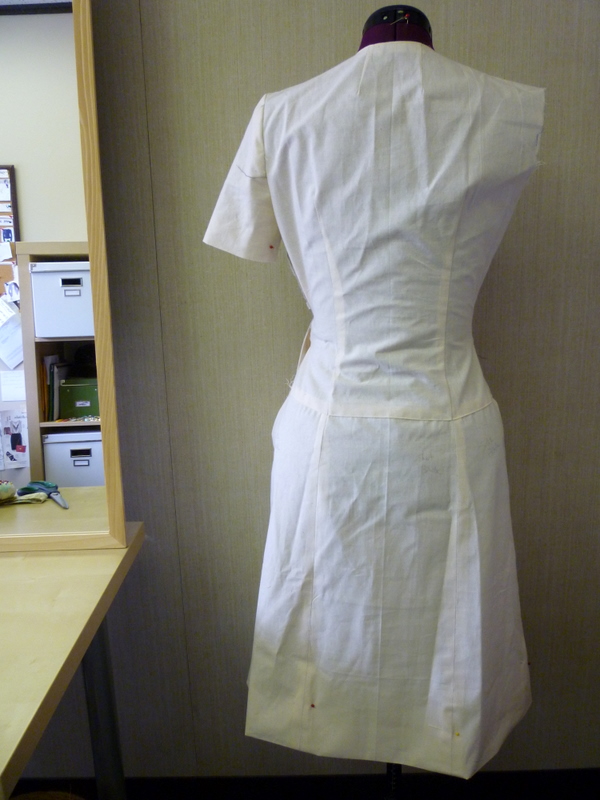 Both on me and on the dress form, there's a tiny bit of fabric pooling at the lower back. It would be okay if I left it, but so much better if I fix it up!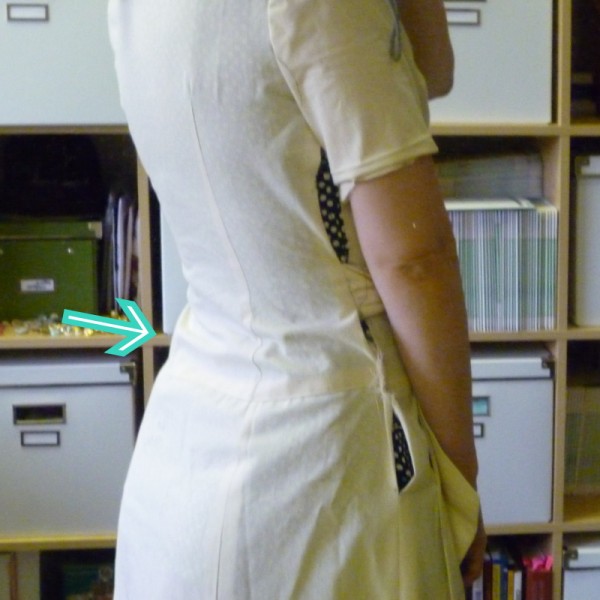 I'll also shorten the skirt by four inches. I'll check the actual hem amount, and figure out how much to shorten the pattern pieces. (Read an earlier post on how to shorten your hem at the muslin stage!) I could just cut it out according to the pattern, and hem it later, but I'd rather save fabric if I can by cutting it shorter!
This pattern has plenty of interesting details and techniques, so I hope to put together some tutorials as I go. (Lapped seams, shoulder pads, and more!) I'm still debating whether to do the snap closure (seems risky!) or a lapped zipper. I suppose I could always add a zip later if the snaps don't hold up!
I haven't fully decided on a fabric either. Originally I was going to use a print from my stash, but now I'm thinking a solid fabric would show off the details better. (Of course, I could always make it twice!)
What fabric would you use for this dress? Have you sewn this pattern?