Here's a neat detail I saw in a ready-to-wear dress while shopping. I didn't buy the dress  in case you wondered – I considered it though, just for the zipper detail!
Instead I took fitting-room photos to share with you guys. They're a little blurry, I was trying to be sneaky! A simple stripe of grosgrain ribbon adds a protective layer to an invisible zipper opening.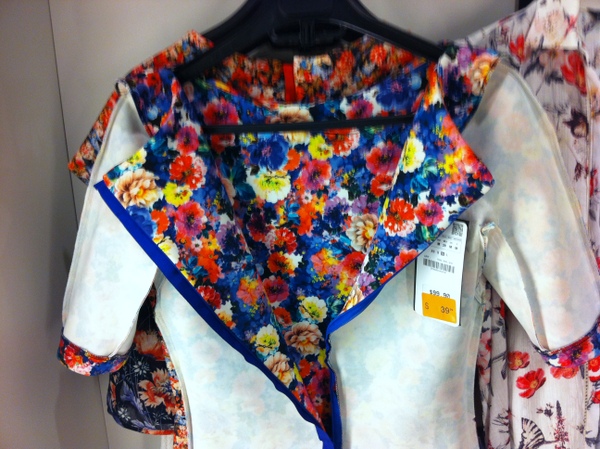 Can you see the royal blue grosgrain trim along one side of the zipper? It creates a lapped zipper effect, with an underlap keeping your skin out of the zipper's way.
You can see it better in the close-ups – the top edge is folded down, so it's lower than the back neckline. It's about a quarter inch lower than the finished edge.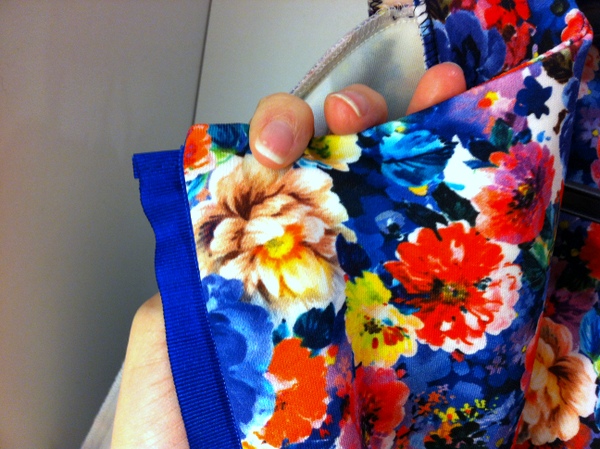 Inside, you can see the turned-twice edge on the top of the ribbon. Grosgrain ribbon makes a great zipper guard, since the edges are finished along both ends. It's only the top and bottom edge that need to be hemmed. And it's quite striking in this bright blue colour.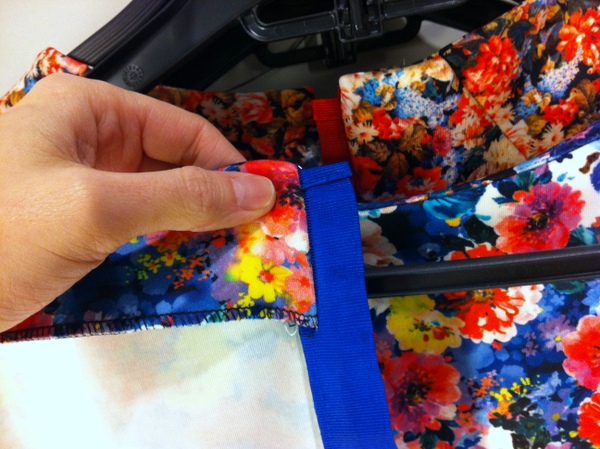 Look at this – they've even wrapped the grosgrain ribbon around the end of the zipper, protecting you from the scratchy end! I've covered the end of my zippers before (see post here- Is Your Invisible Zipper End Scratchy?) but this is even simpler.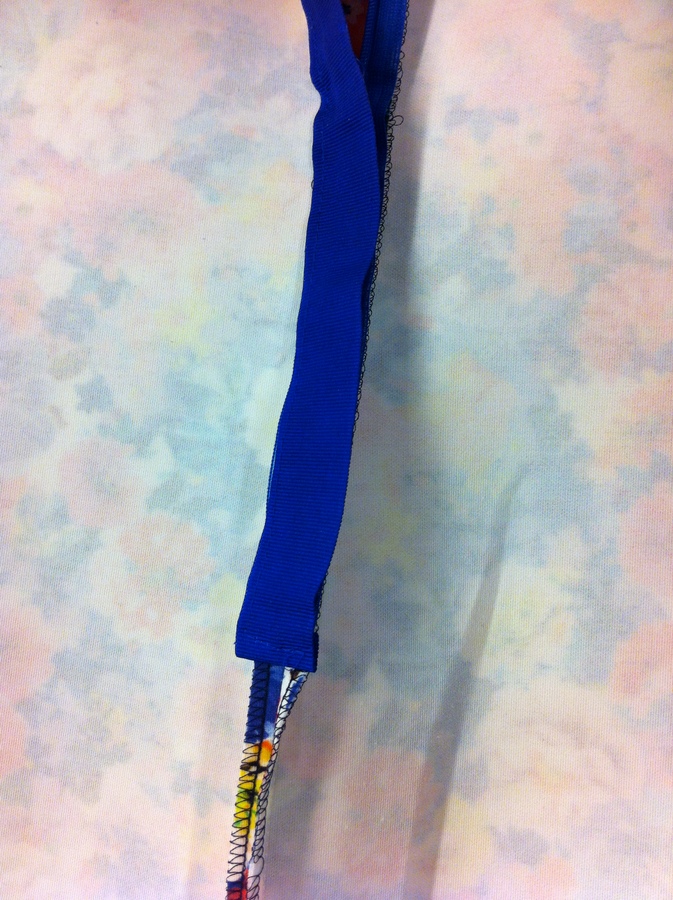 The reason I think they've done this on this particular garment is because it's a tight, form-fitting dress in a knit fabric. It's hugging the body snugly, so the zipper opening is stretched tight over your skin. This prevents you from pinching your skin when zipping yourself up!
It's sewn to the seam allowance, and I'm guessing it was sewn after the zipper was inserted, so you can wrap the end around the end of the zipper tape. I think it would get in the way otherwise.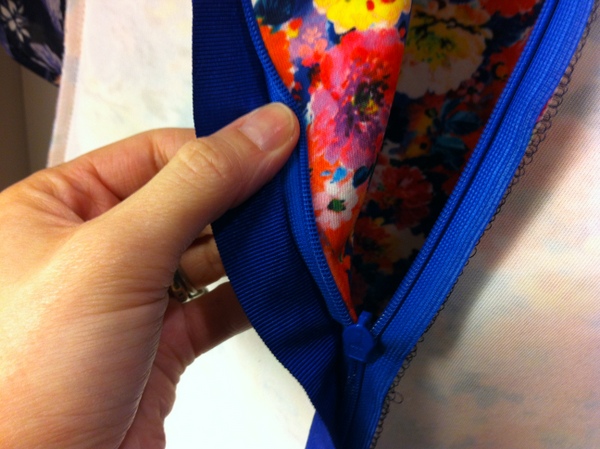 I took a ton of photos so I can try recreating this finishing detail. I like this idea for unlined dresses and tops, especially snug ones. I'm going to try it out on my next invisible zipper garment that could benefit from this technique. Not to mention, I love the idea of adding colour to a plain garment or a coordinating bright ribbon to a printed one. When I figure out the order of construction, I'll post about it so you can try it too!
What do you think of this?