Want to see my finished version of the Pacific leggings? Here you go! Here are some rather unfancy photos showing leggings as pants. If you feel strongly that leggings aren't pants, you've been warned, that's how they are being worn here! These are more of a slim-fit workout pant than actual leggings in my mind, making them okay as an outer layer.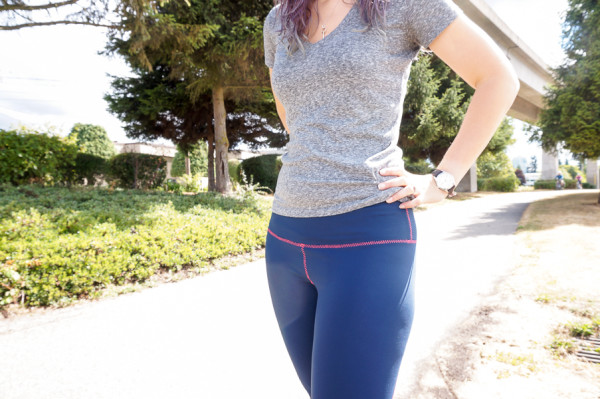 I used a navy nylon spandex that's a substantially thick weight. It's got a nice dense heaviness to it, great if you carry weight on your lower half or plan to wear leggings as pants. I used neon red thread for the faux-flatlock tutorial and liked the effect so I sewed the rest of the leggings using the same thread.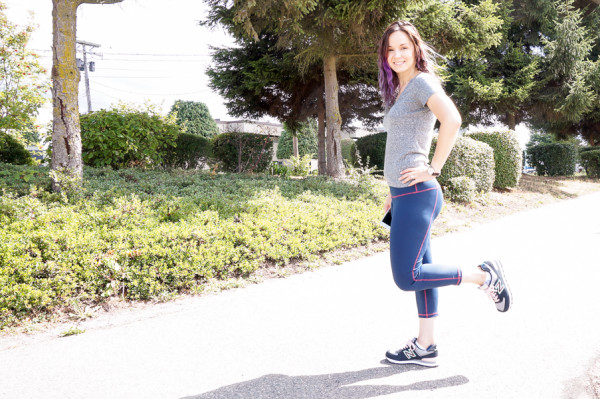 No-makeup bike ride shot – proof of leggings in action! I don't know why the weird pose though.
I chose the zippered pocket from View B and the legs from View C. I wanted the shorter version with less seaming, but definitely enjoy having a practical pocket!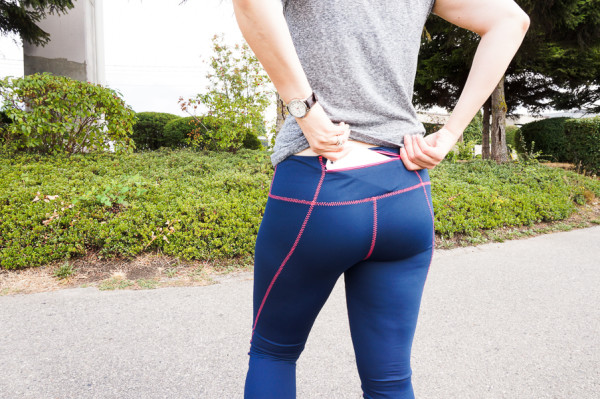 The neon stitching is subtle but cool. My quick outdoor photos aren't the greatest, so here are some indoor photos as well.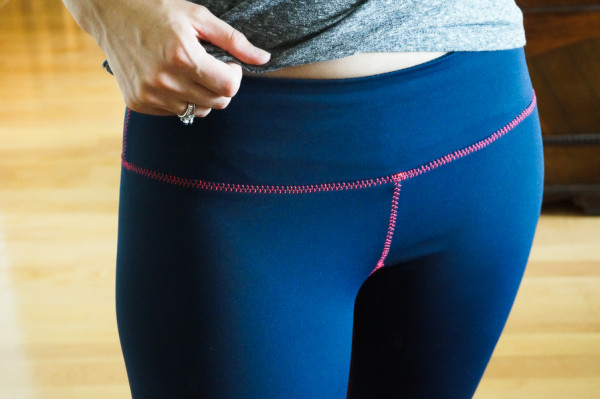 Nice, smooth fit and a comfortable waistband that won't dig in. It's hard to be objective about photos of your bum in tight pants, so here's a close-up that's more about the stitching and seaming. The ripple near the zipper isn't always there, it's just in this photo.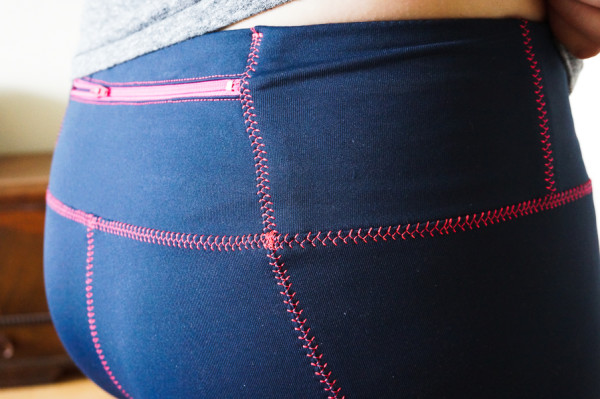 Another look at the back view. The seam lines help to visually divide the surface area and make it seem less big.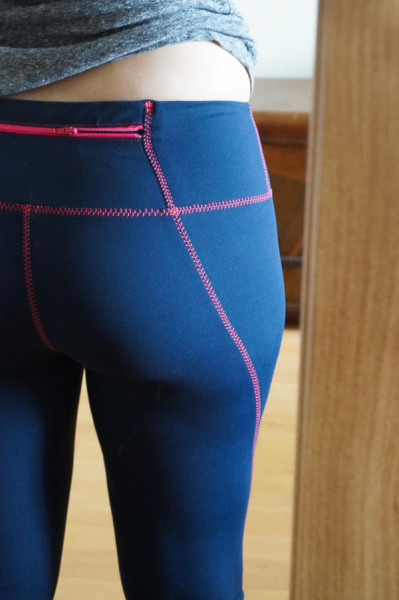 I hope it helps to see more photos of the leggings with contrast stitching.  These are super comfortable and I love wearing them. It's great to have a pair of stretchy pants that fit well and include a place to stash my phone or key!