You guys – it's a bow blouse! I love bow blouses. When Tasia showed me the drawings for this new pattern back when it was in development, I was thrilled that we would be adding a bow blouse to the Sewaholic arsenal.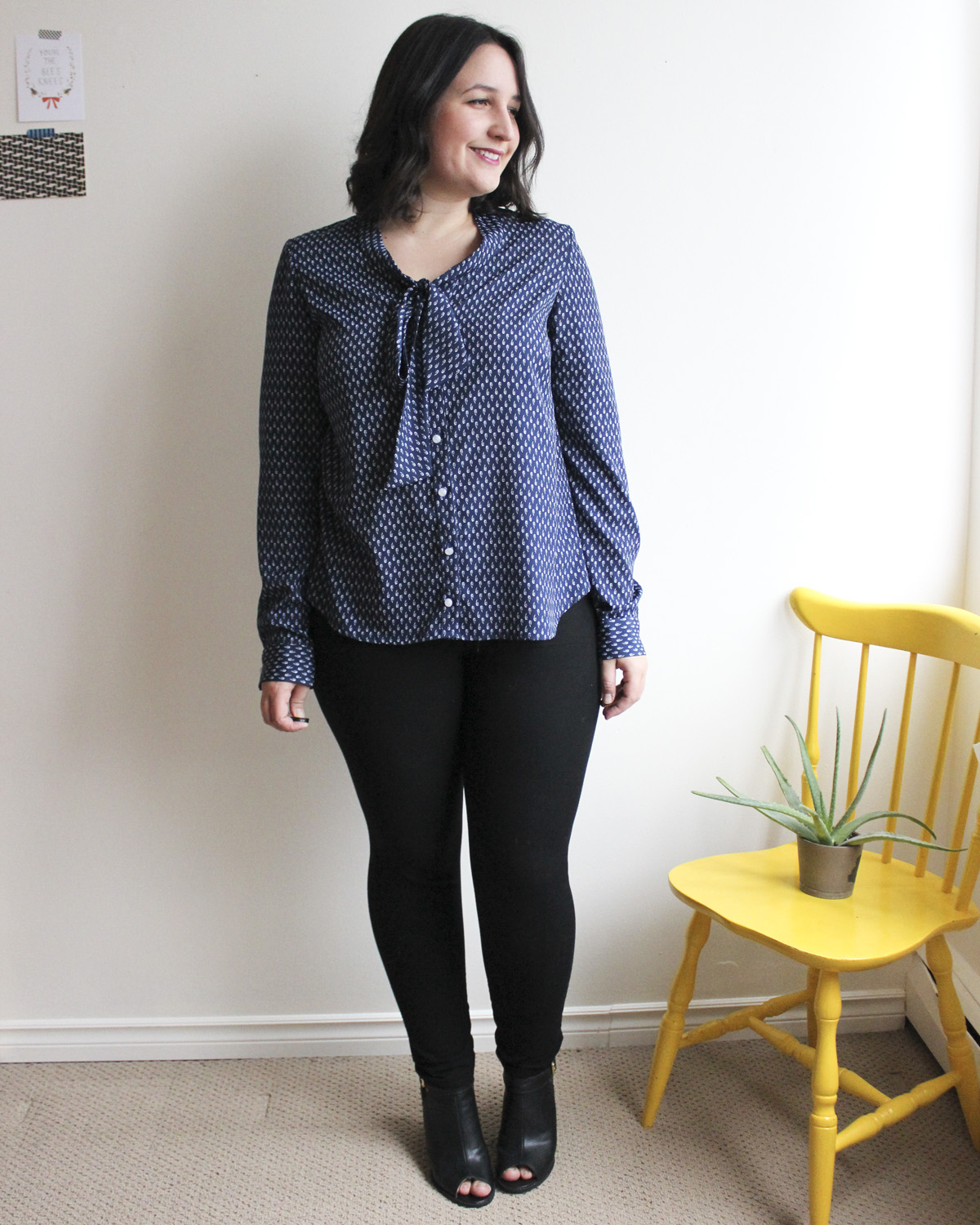 So if you haven't guessed, this is our new Oakridge Blouse. I made this blouse during our testing phase – we shortened the sleeves for the final version, so that's why they look a little bit long here!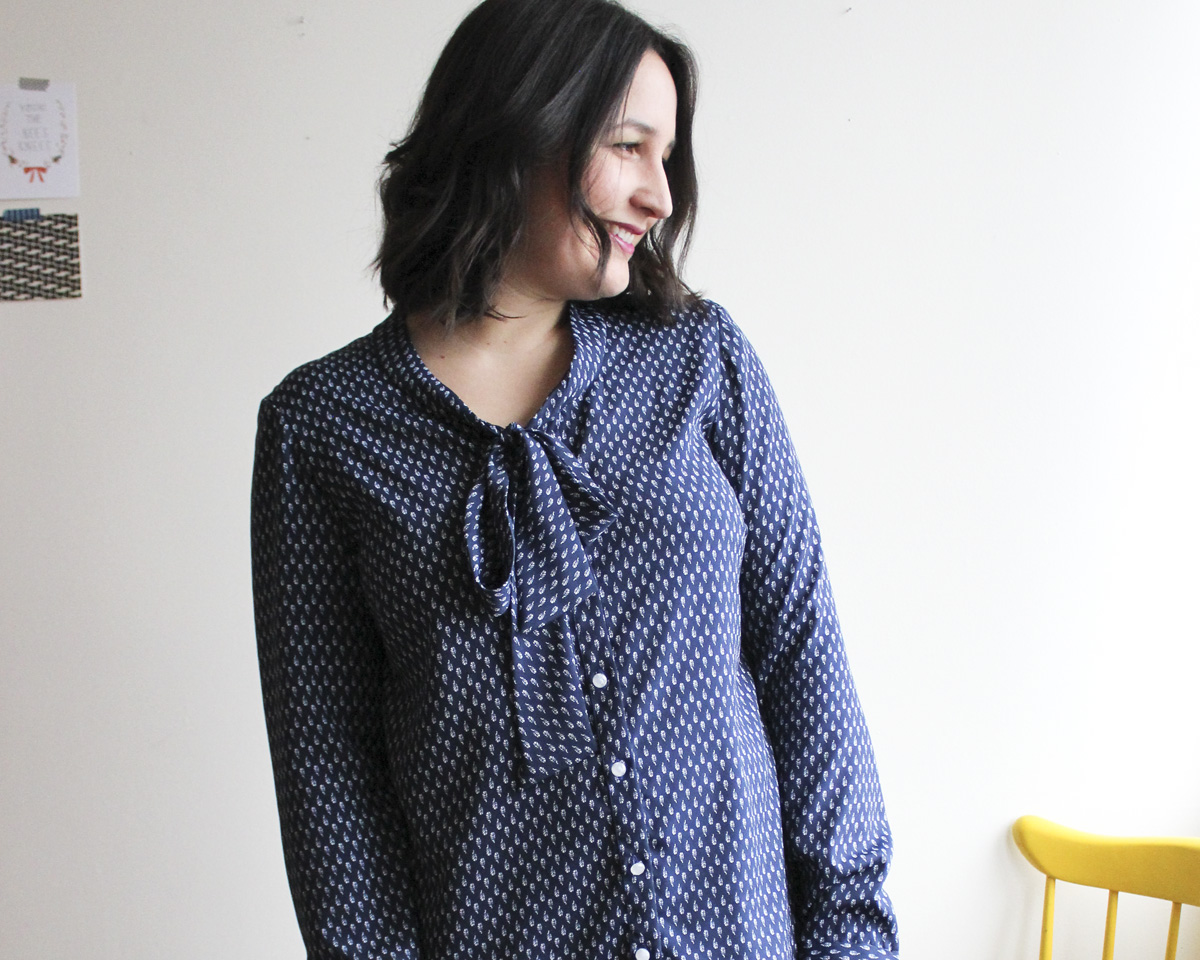 After testing the Granville shirt (see my first ever version here), there were a few fit changes I had in mind for my next version. Since the Oakridge and Granville are a similar fit, I decided to try those same adjustments with the Oakridge. So here is what I did:
3/4″ FBA (full bust adjustment)
Graded from a size 14 bust to size 16 hips
Smoothed out the curve of the side seams (for a more relaxed silhouette)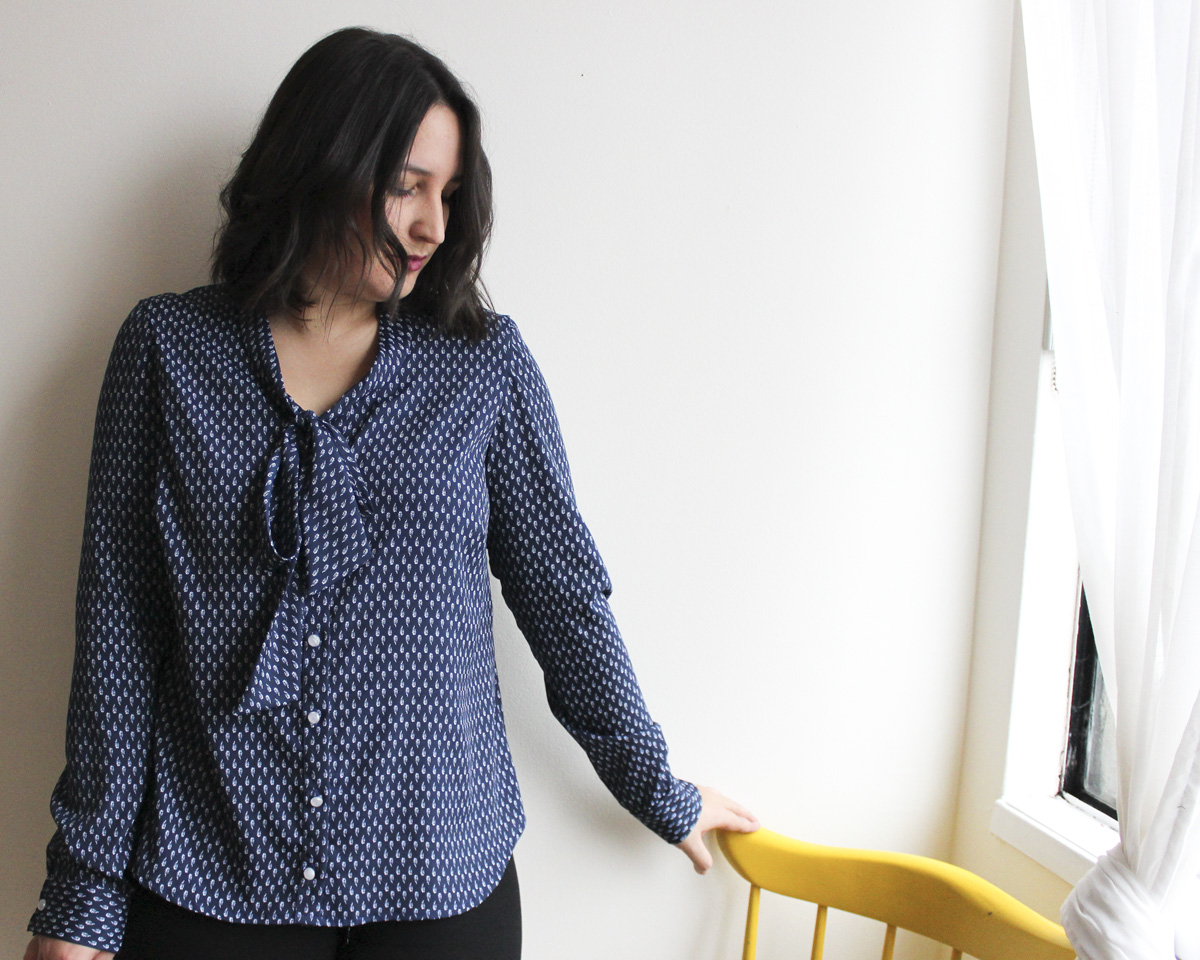 The result is darn close to perfect! It's roomy, which is exactly the fit I like in a blouse like this and perfect for a drapey fabric like the one I selected. (A feather print polyester crepe from my shop.)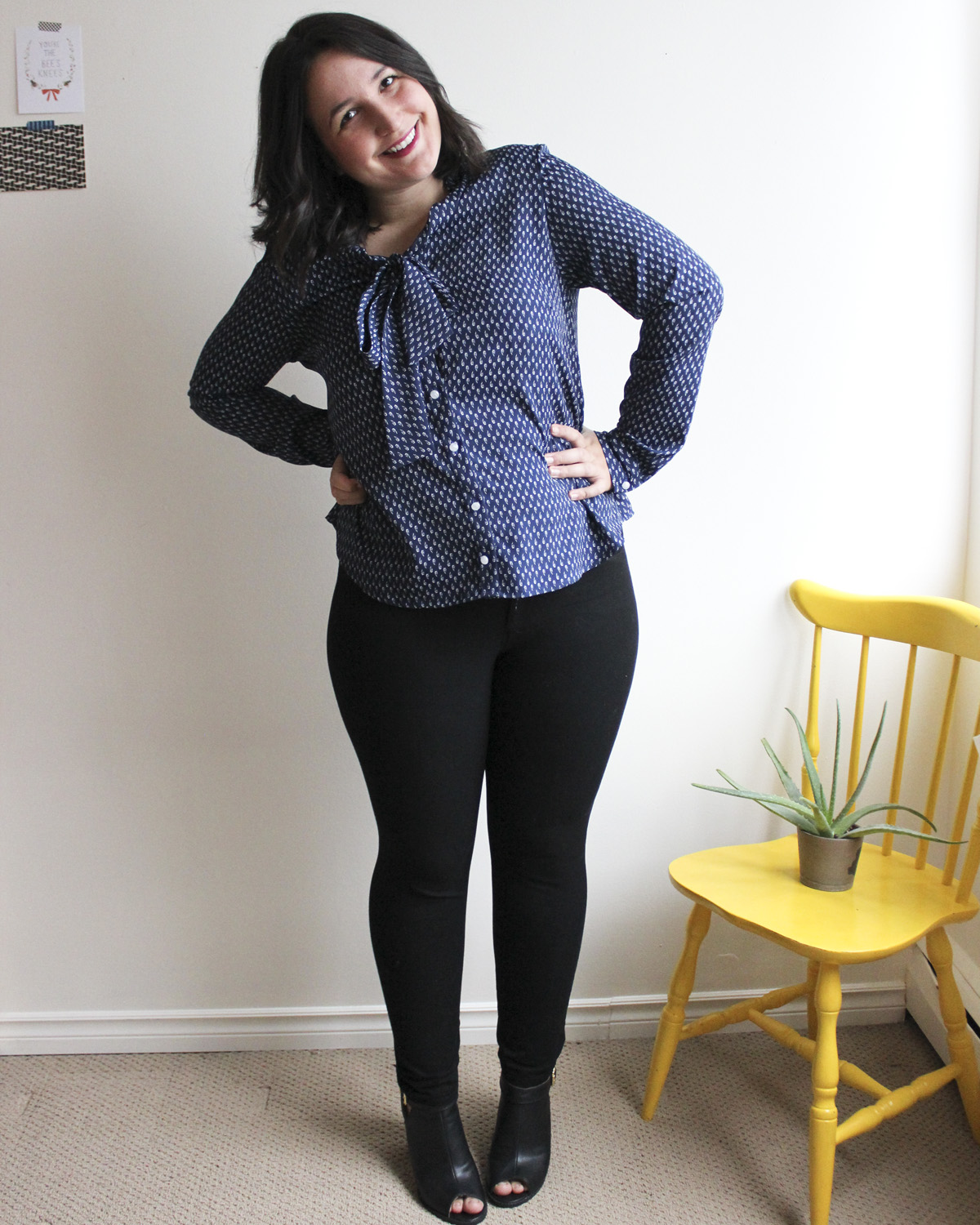 Sometimes I play dress up for blog photos, and put on an outfit that I wouldn't exactly wear "as is" in the real world. In this case though, I would wear this, exactly as it is! I actually love this outfit. It may be a bit understated (boring), but my style is a bit boring, and I'm okay with that!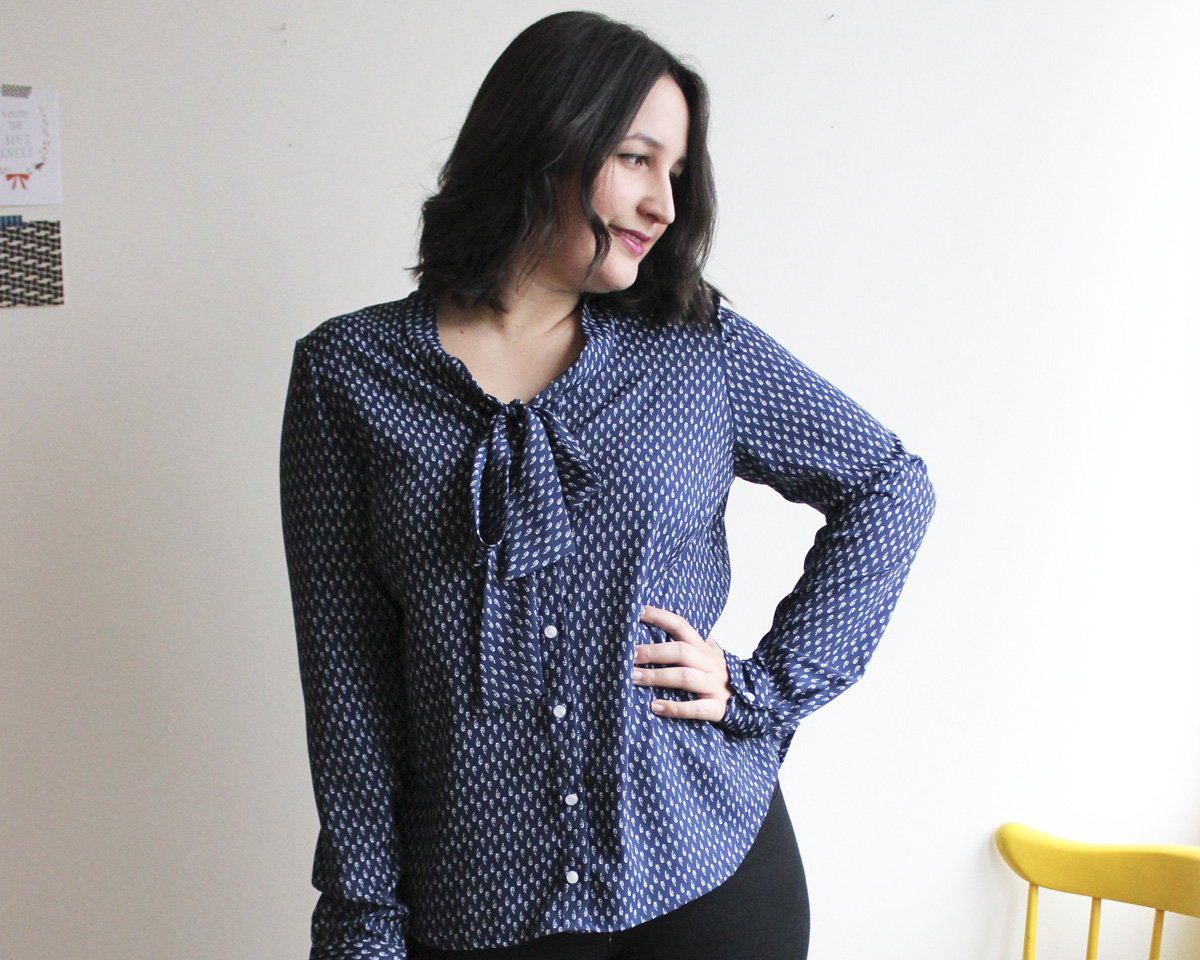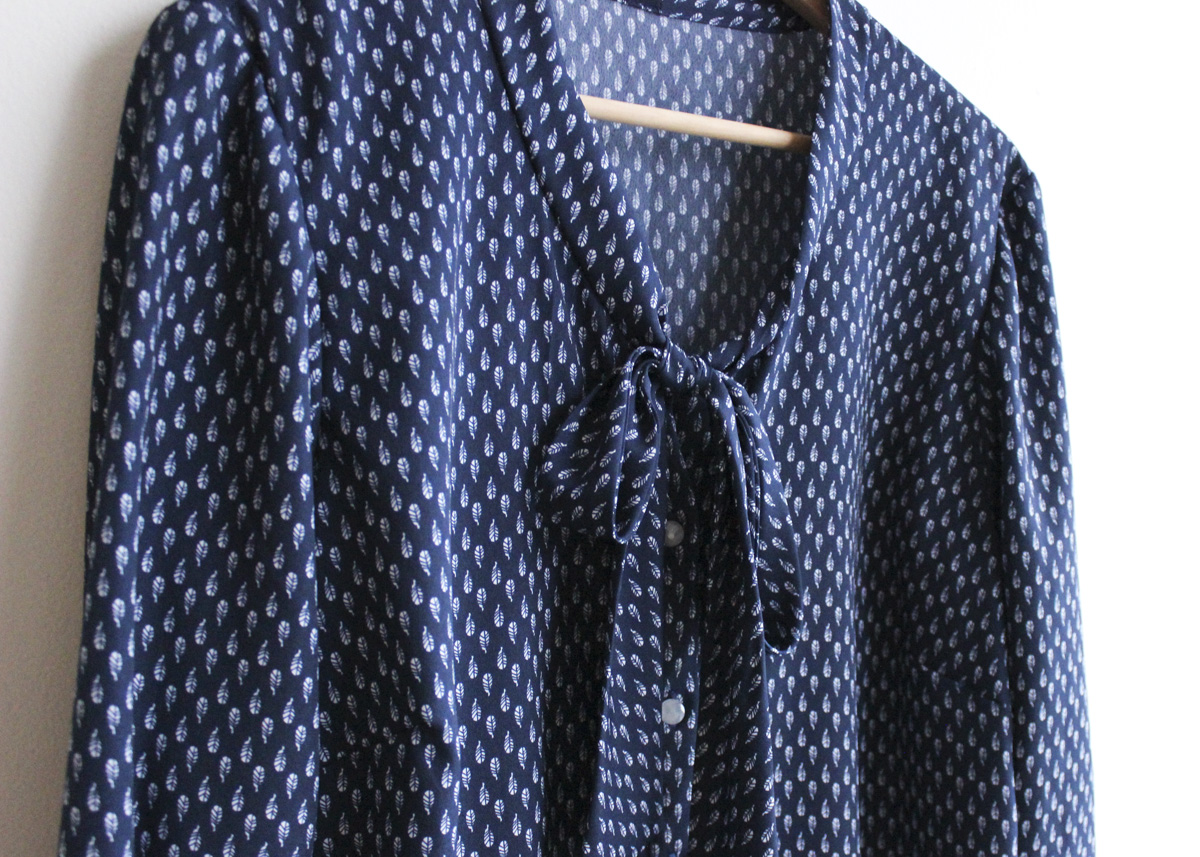 I can't think of much more to say except that I love this blouse and I'd like to many, many more! Are you guys as into bow blouses as I am?