I've decided to take some inspiration from Tasia and start a sewing plan to keep me on track for a productive season! This is my first sewing project schedule ever, so I'm crossing my fingers that I haven't taken on too much. The goal is 3 new fall pieces, starting with Grainline's Archer shirt in a pinstripe cotton shirting with black buttons. I'm looking forward to comparing this relaxed fit with our Granville shirt.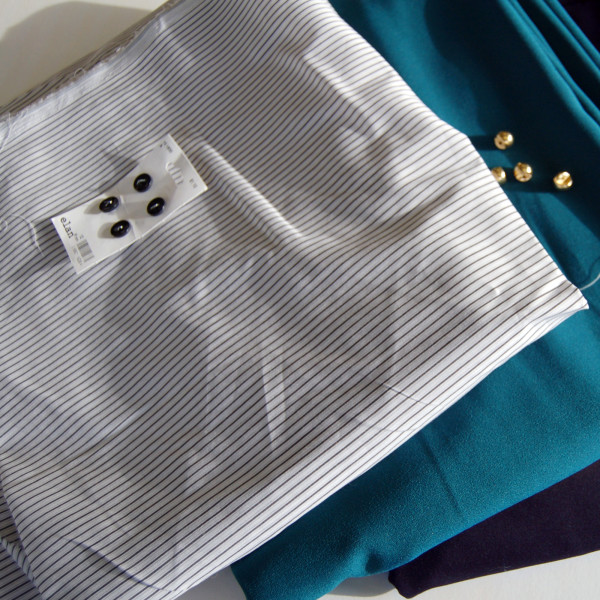 Next up is a Hollyburn skirt in a navy medium weight suiting. This will be my very first Hollyburn! Given that it is one of our most popular patterns, I am already prepared to love it. My goal over the next year is to develop a better selection of neutral staple pieces that go well with each other. In theory, this will help prevent me from hoarding clothes and making impulse purchases that don't fit right or don't match. It's a big project but I'm excited to be taking baby steps in the right direction.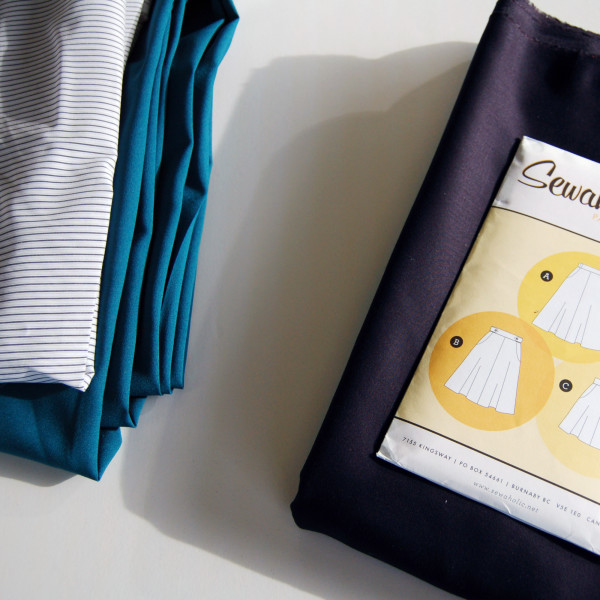 My exception to neutrals is with special occasion dresses…although I am also a firm believer in the LBD. As mentioned on my Nicola Dress post, I've been on the hunt for a forest green crepe for a Christmas-time Nicola. This Mirella Crepe from Telio is a little more blue than I originally planned, but was too beautiful to pass up.