I'm super excited to show everyone these photos I took of my finished dress from the Saltspring Sew-Along.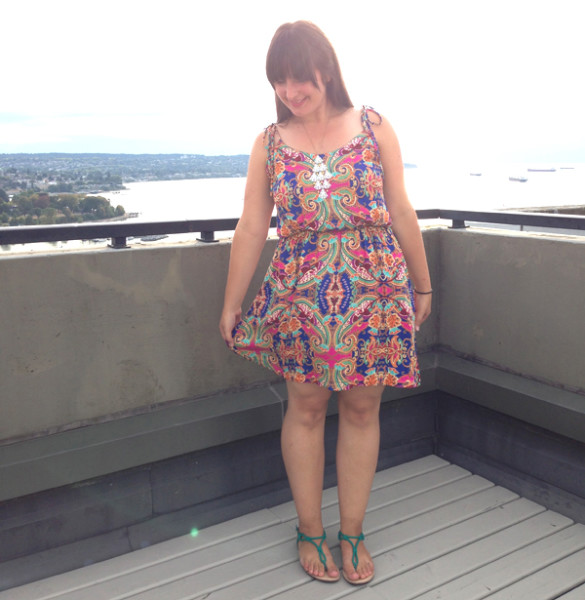 I spent so much time sewing, photographing, and writing about, and staring at this version, I was afraid I'd be a tiny bit 'over it' before I was even able to wear it! But the moment I put the finished version on, I was in love.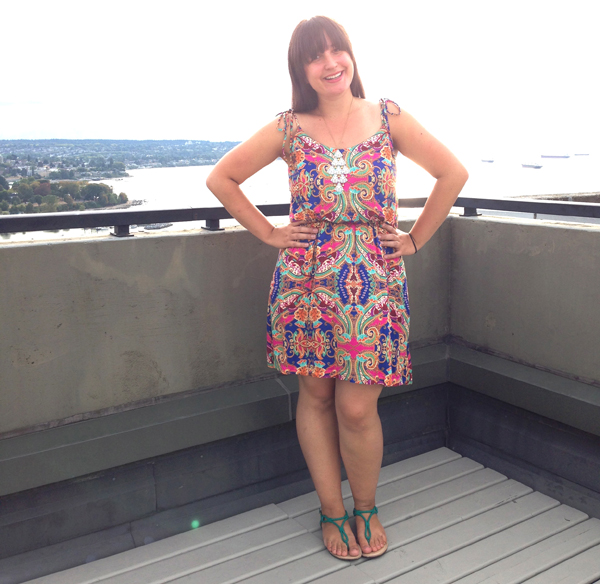 These photos were taken on the rooftop of our apartment building. We just moved into a new place, and I wont lie, this rooftop is definitely going to be one of my favorite spots! There is some lens flare in these photos, but I actually don't mind. It kind of gives these photos a cool ethereal feeling (totally unintentional!).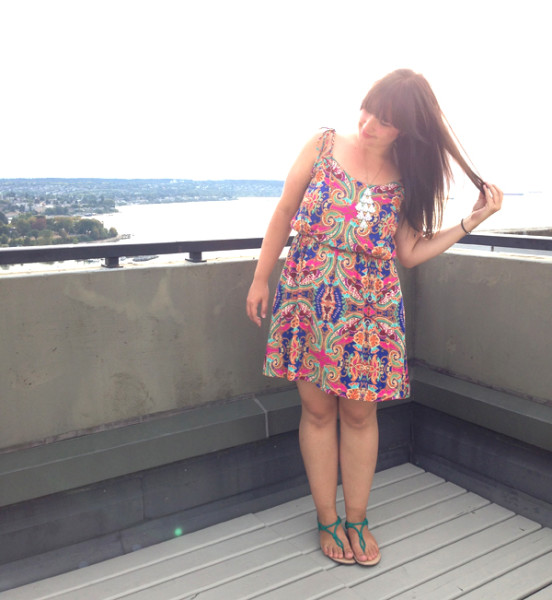 Until I began working at Télio four years ago, I was totally not a print person! In college, I wore jeans and black or grey all the time. My style has really evolved over the past years, and I've slowly developed a love for color and prints. This dress would have been so out of my comfort zone a few years ago, but I honestly love it! The print is bold and colorful and it really makes me smile.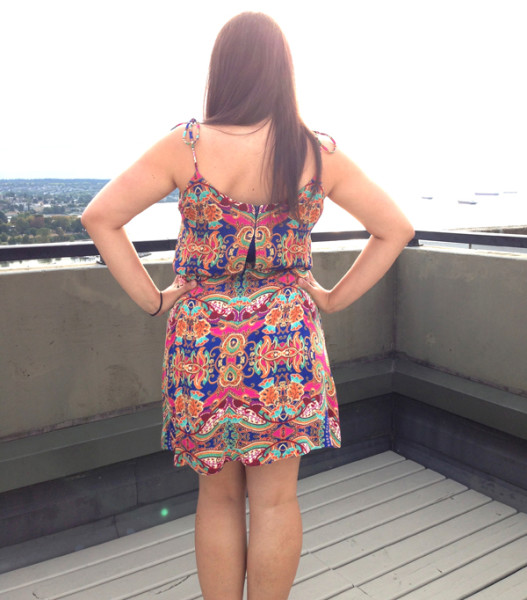 We had some questions about the lining fabric showing in the opening when you look at the back of the dress. You can see here that it really barely shows! Since our top bodice layer is tacked down, it guides the fabric and helps it to fall flat and not float around. You could probably catch a little peek of the lining if you are up close, but hardly enough to be concerned about.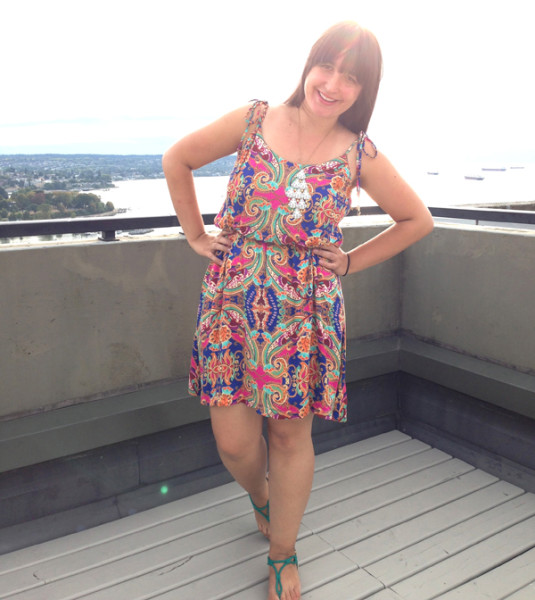 I think that next time I make a short version of this dress, I will add a bit of length. I am 5'8", and Sewaholic patterns are designed for around a 5'4" height. So this dress is probably a bit shorter on me than it was designed to be. I still like it, but a longer more modest knee length would be a nice variation as well.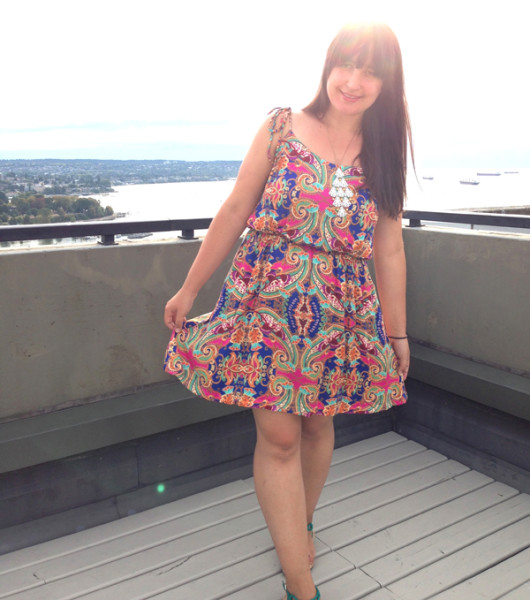 Details:
Fabric is a lovely viscose satin from Télio. (by the way, Télio also has a blog that I contribute to!)
Sandals are from The Bay.
My necklace is a vintage piece I picked up at a flea market in Quebec years ago.
Thanks for letting me share! We have lots of lovely Saltspring dress links and photos coming in, I can't wait to share more of your versions on the blog soon.