Hello and happy Wednesday everyone! Can you believe it's already halfway through September? We are definitely starting to feel the fall weather this week in Vancouver. Grey skies and wet days galore!
Today I want to show you this knit Saltspring dress that I made. When I dreamed up this version, I was thinking of fall days. I thought it would be a great transitional piece. I figured I could wear it with flats, a little cardigan or jacket, a cute scarf… perfect for those crisp September days!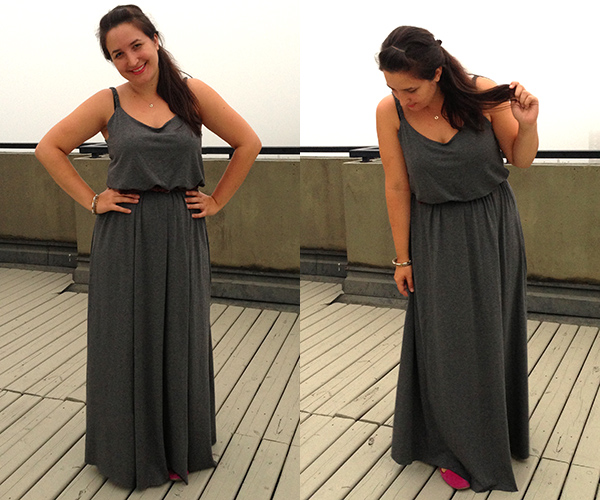 I really do love the look of this dress. It feels casual yet put together. You'll have to forgive these photos though! We had some crazy foggy weather when I took these pictures. It was a peculiar evening!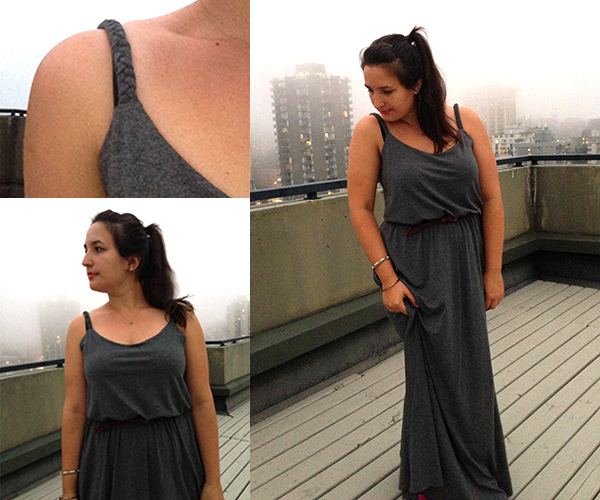 If I'm being 100% honest, this dress did not turn out exactly as I had envisioned. Let's just say my vision got a little "foggy" somewhere along the way. Ha! I feel this is definitely due to my fabric choice. I went with a bamboo knit from Télio. The fabric itself is lovely, soft and drapey. The problem is that it is just too heavy for the maxi dress. It may have worked for the shorter version (maybe I will cut it?), but in the maxi version, the skirt feels heavy. No one wants to feel like a dress is weighing them down, right? This dress kind of feels that way to me.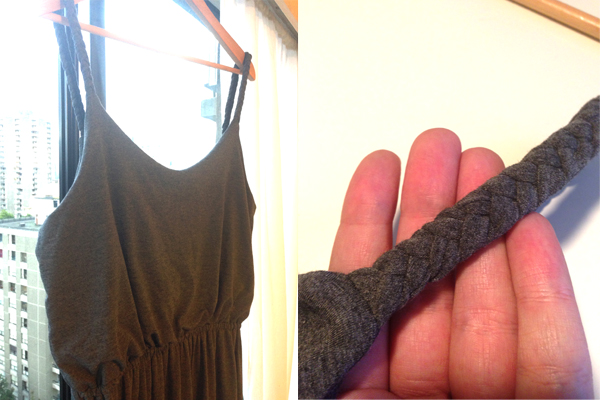 The good news is that this dress came together so quickly! This is due largely to the fact that I omitted the back zipper, and the side seam pockets. I also left my hem as a raw edge, because I like it that way! You'll also see above that I made braided straps. I adore the look of these straps, and they were so, so easy to make.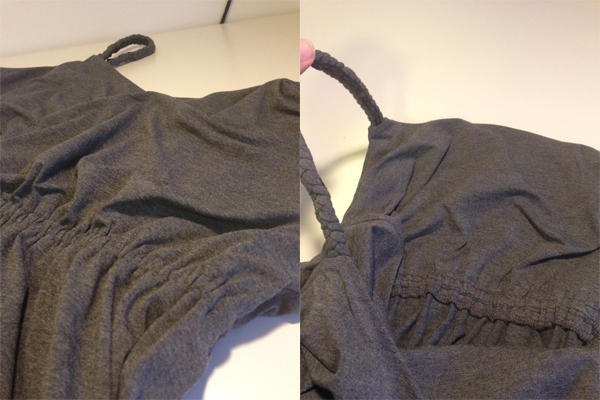 The dress pretty much came together the same way as the original version. I cut my back pieces on fold so that I could skip the zipper. In a knit dress, the zipper isn't really necessary, especially since this knit has great recovery (this means the fabric has a good amount of spandex, so it bounces back after stretching).
My fabric choice wasn't perfect, but I still had a great time sewing up this dress. I'll be back later this week with some tips for sewing this pattern in a knit fabric, and a clever trick I used when making my braided straps!
I can definitely see more maxi dresses in my future. With a lighter knit fabric, I think this dress would have been all that I wanted!
Do you have any stories to share about finished projects that didn't live up to your sewing daydreams? Did you toss them, or try to salvage them? I'd love to hear your thoughts!