Well everyone, I've really loved leading you through the Gabriola Sew-Along. I seriously can't wait to see everyone's finished skirts. Let's face it, the best part about the whole process, and the reason why we sew, is to end up with a lovely garment that we want to wear!
It's time for me to share some photos of my finished skirt. Yay!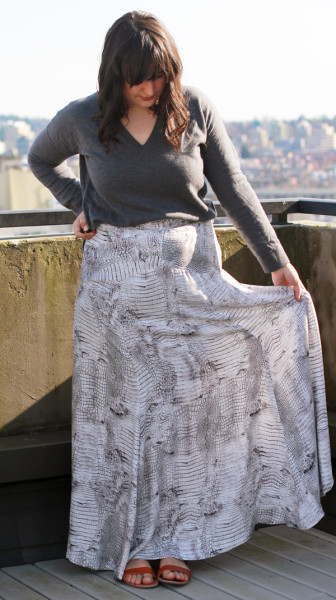 It was a clear day in Vancouver when I took these photos. One of our first nice spring weekends this year! After I took these, my boyfriend Shea and I went for a walk along the sea wall, bought some street food, and sat on a bench enjoying the sun. It was a great day!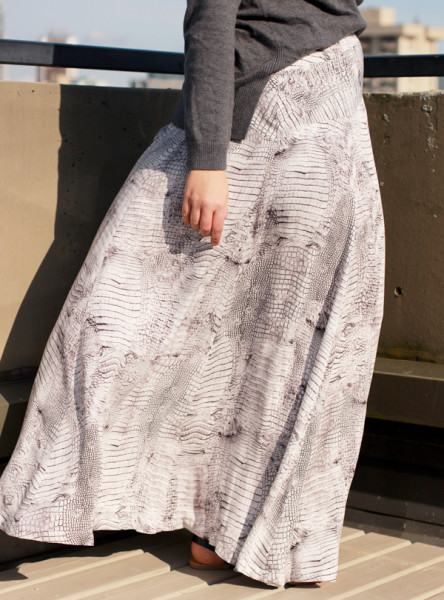 I'm really happy with my fabric choice for this make – it's light and flowy and soft. It's a rayon satin that is just a touch heavier than a rayon challis would be. You can really see the airy quality of the fabric in this photo. I purchased it from Télio, a fabric wholesaler that Tasia gets lots of her fabrics from, which also happens to be the place I work during the days! Télio is to the trade only guys, sorry! But the good news is they supply fabrics to tons of retailers across Canada and the US, so you might find something similar near you.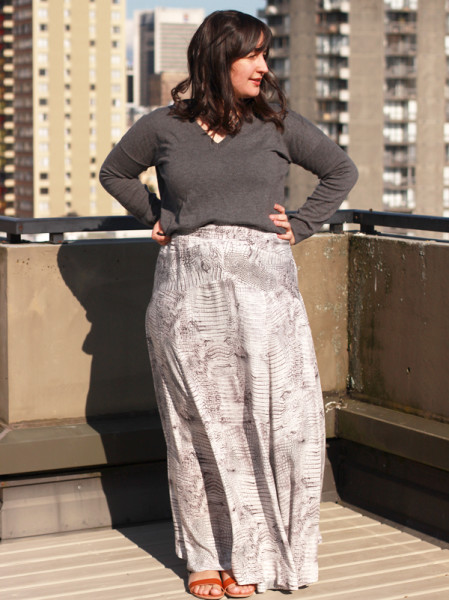 I got a new DSLR camera recently, this is the first time I try it out on our building's rooftop, with the remote no less! No more running back and forth and setting a self timer. It made the whole process much easier.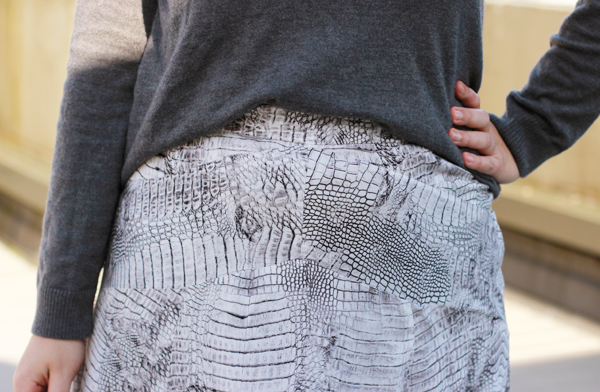 The fabric is busy but it still shows the yoke seam lines, in a subtle way. I'm into it!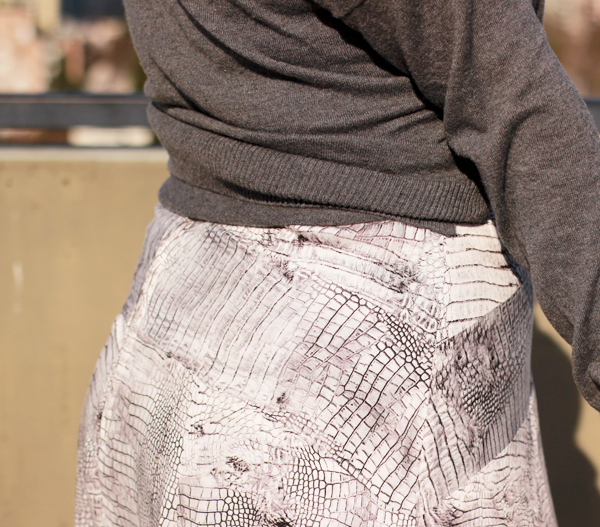 I must say one of my favorite design details is the "V" shape that the yoke pieces create at the side seam. It's flattering in an area that usually just isn't – for me at least.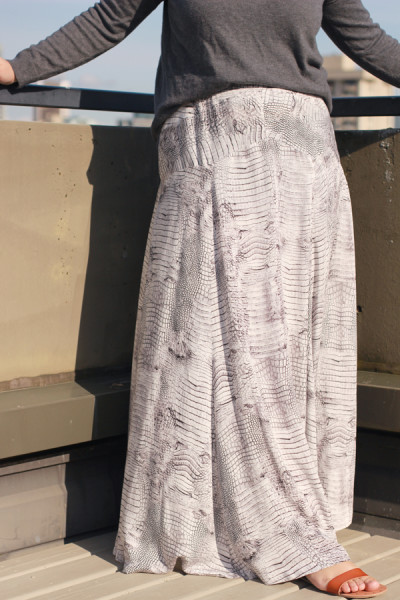 I mentioned this in the sew-along, but in case you're just tuning in, I am 5'8″, cut the straight size 14, and I barely trimmed the hem (only about 1/2″ plus the excess from the fabric settling after hanging).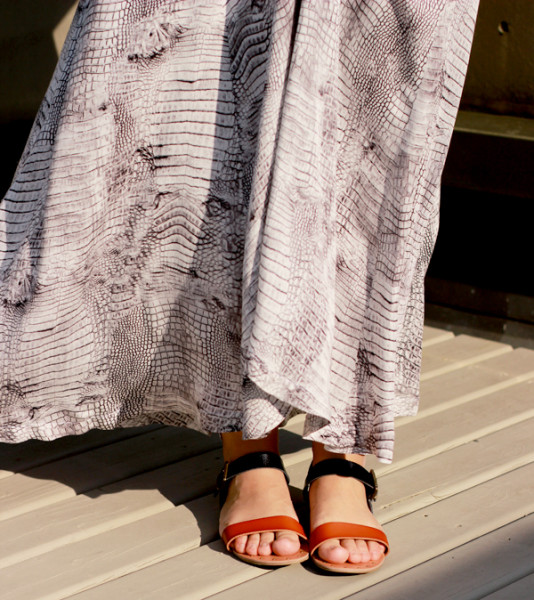 I wanted to try out a cozy sweater with the skirt, and I just bought these sandals from Target, so I couldn't resist wearing them. Probably not the most practical combination, but oh well!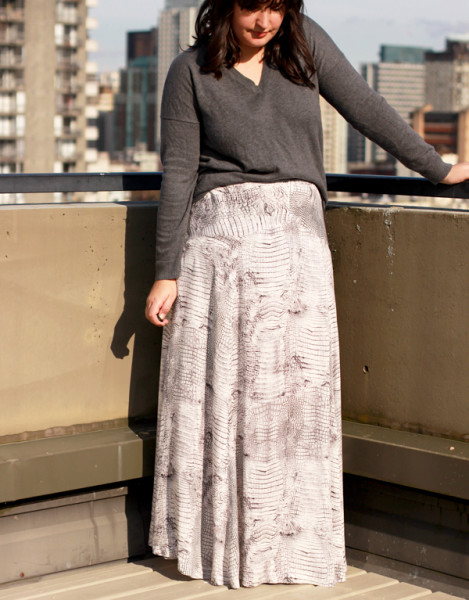 That's my Gabriola Skirt!
Now it's your turn to share some photos with me! Here's how you can:
– Post a link here, in the comments
– E-mail us your photos or a link to your blog post: info[at]sewaholic[dot]net
– Post your photos to the Sewaholic Patterns Group on Flickr – include a link to your blog if you have one
– Instagram me! I am @carolineamanda on Instagram, or just tag your photo #sewaholicgabriola
Catch you guys in a few days for our first round up post of your skirts. I can't wait!