Do you ever make something and think: this is definitely going to be a winner. No doubts. No second guessing fabric and pattern. Just easy, good sewing, followed by a well finished and flattering end result. For me, this dress was that.
I'm a fan of the shift dress. It's simple, and has always been a good silhouette for me. So of course, I've wanted to make the Colette Laurel Dress ever since it was released last year. Then I got my hands on this dreamy tencel denim from Télio, and I knew it would be a winning combination.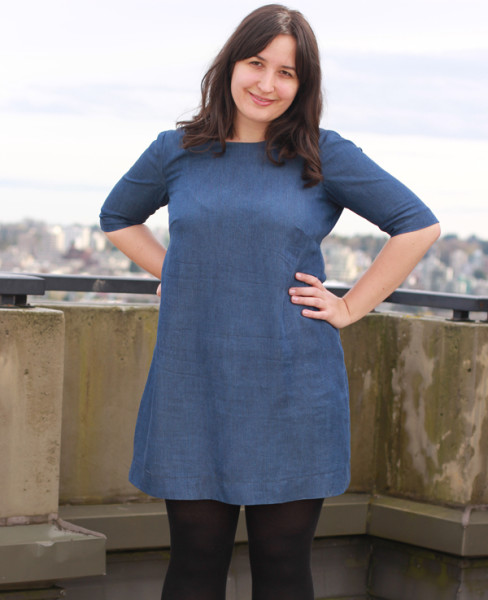 I could honestly write a poem about tencel. Tencel knit, tencel jersey, tencel twill, tencel denim… I love them all. Tencel, also known as lyocell, is a natural fiber, and is very similar in it's production to rayon/viscose; wood cellulose fibers are processed and spun into yarn. As far as I know, tencel is made specifically from the Eucalyptus tree. Maybe that's why it's so scrumptiously soft and airy?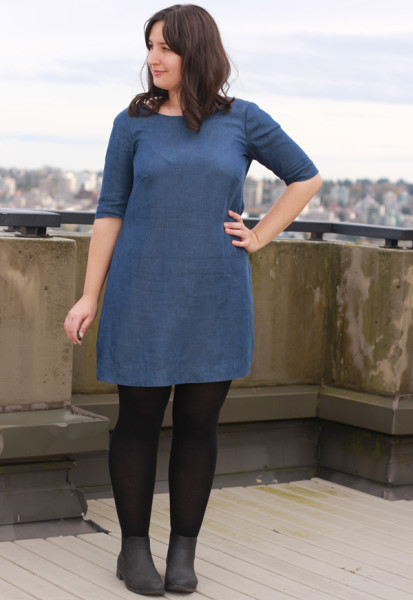 So as you know this is the Colette Laurel dress. Based on my measurements, I graded from a size 12 at the bust to a size 14 at the hips. But I lowered the bust darts a good inch. More on that in a sec!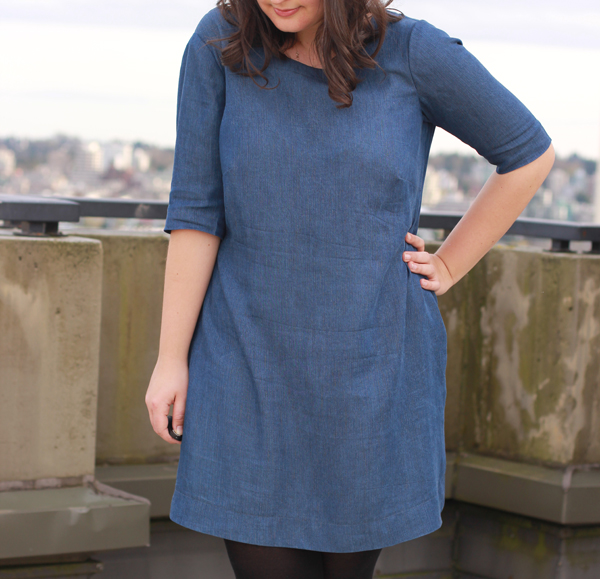 The dress itself is so comfortable. I actually made this right before the holidays in December, and have worn it almost weekly since then. Every time I wear it, I get lots of compliments! It's just one of those dresses. I don't think there is anything particularly striking about this dress, but it does get noticed.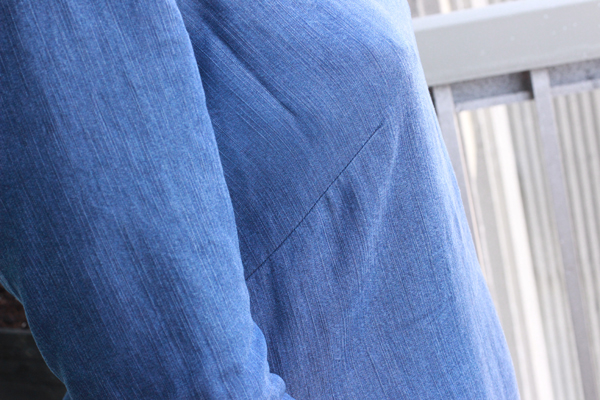 I made a muslin for this pattern and the bust dart was too high for me. So I lowered it, and now it's a touch too low. With the looser fit of the dress the lower bust dart doesn't bother me. But when I make this pattern again, I'll probably move it back up a bit.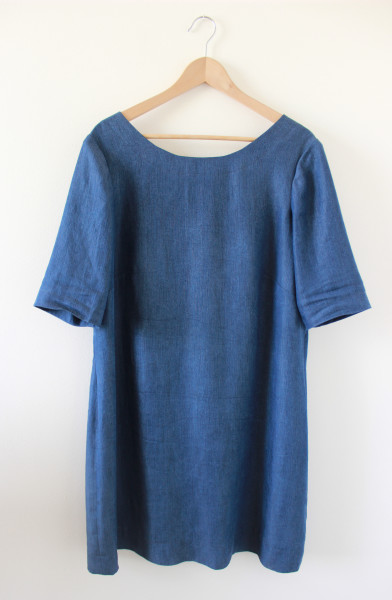 I love the drape of this fabric, it's really perfect for this silhouette, I think! You might notice I made a couple of modifications to the finishing on this pattern…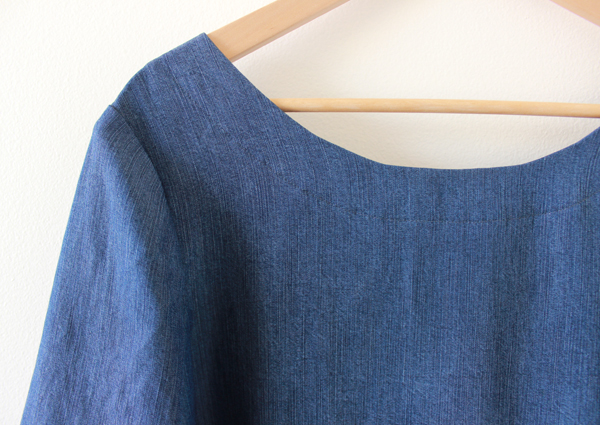 First, I drafted a neck facing instead of bias tape. I prefer this finish because it's cleaner looking and let's face it – easier!  I really like the look of a facing that is topstitched around the neckline, especially in this denim fabric.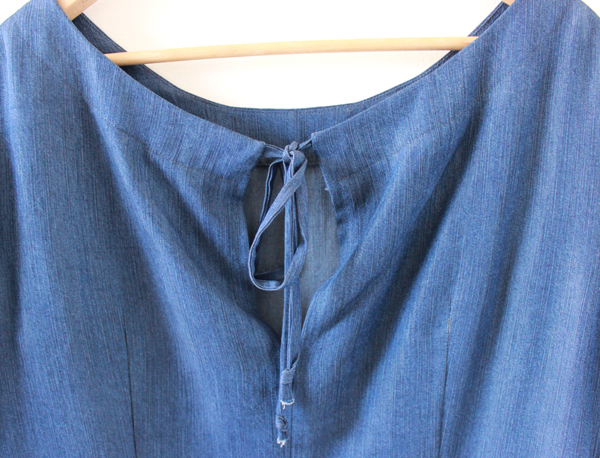 Secondly, instead of an invisible zip, I decided to leave an opening at the center back, and add some ties for the closure. Honestly, I forgot to buy a zipper and came up with this solution! In the end, I'm super happy with the result. The dress is easy to pull off and on and I like the extra little detail on this really simple make.
Here's a shot of the inside of the neckline. Really clean finish, and it was faster than hand sewing bias around the neckline and attaching an invisible zipper! I also skipped bias tape around the sleeve and did a wide hem to match the topstitched look of the neckline.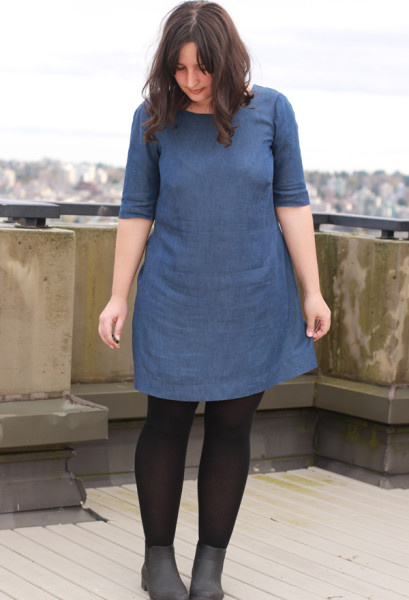 This really is the dress I reach for when I want to look polished with little effort. It's lovely with or without tights. Boots or sandals. Day or evening. It's been my go-to on days when I just want to feel good in what I am wearing!
I'd love to know – do you have a go-to handmade garment that just feels good to wear, time and time again?