This is my all-time favourite hat to wear and knit. Mostly to wear, but also to knit. Of all the hats I've knit, this one stays on, is warm, and feels good to wear.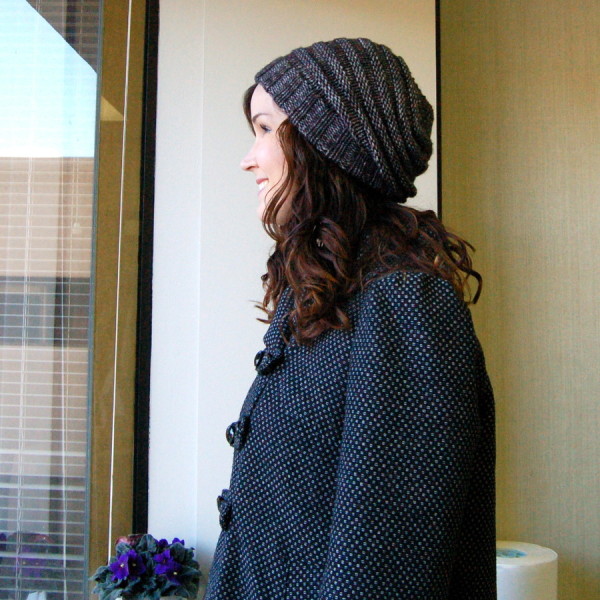 Pattern is Aesderina by Jane Richmond. I've made it five times now – given two away, three are mine.
The green one I made on my road trip two summers ago. I picked the colour because my hair was reddish at the time and I thought green would set it off nicely. Now it's mostly brown and green doesn't go with my wardrobe so well. That doesn't stop me from wearing it anyways!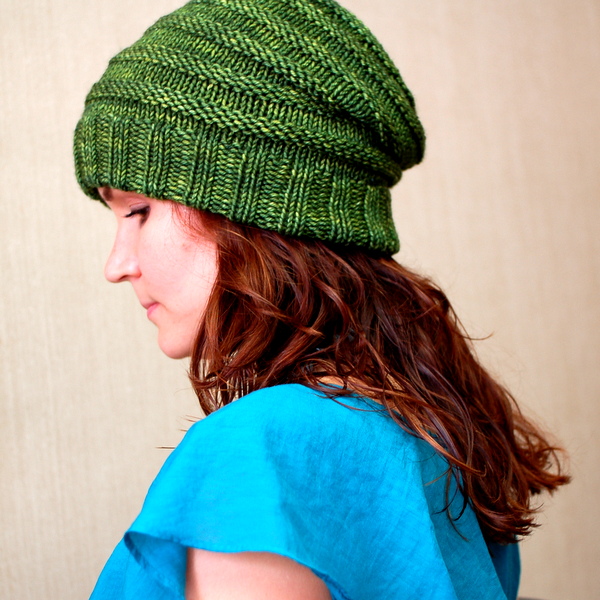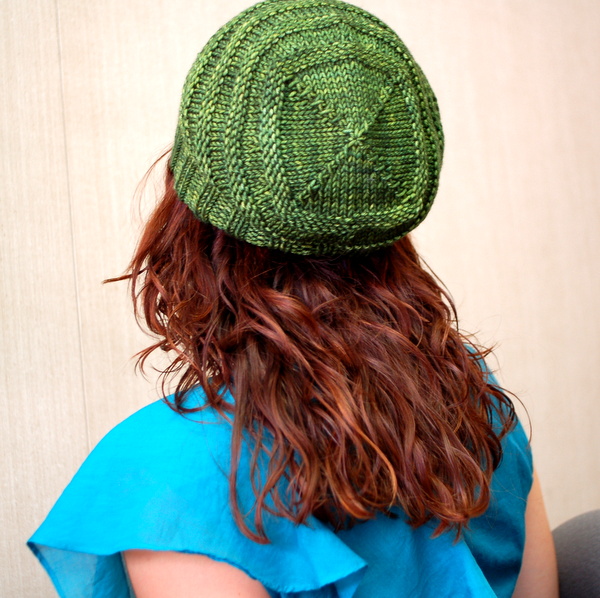 The grey one is a luxury yarn – Sweet Fiber Cashmerino Worsted – it has cashmere in it! Which makes it wonderfully soft.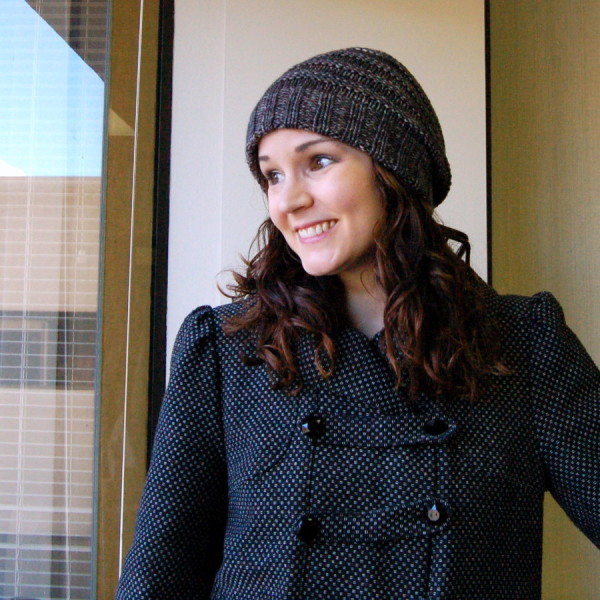 I rarely choose sensible colours for my knitting projects, but this charcoal grey (called Sketchbook) is a gorgeous neutral and will go with everything! Much more than the green.
This hat looks good sitting back on the head (the trendy way to wear it) as well as pulled down to the eyebrows (the cold-weather way to wear it!)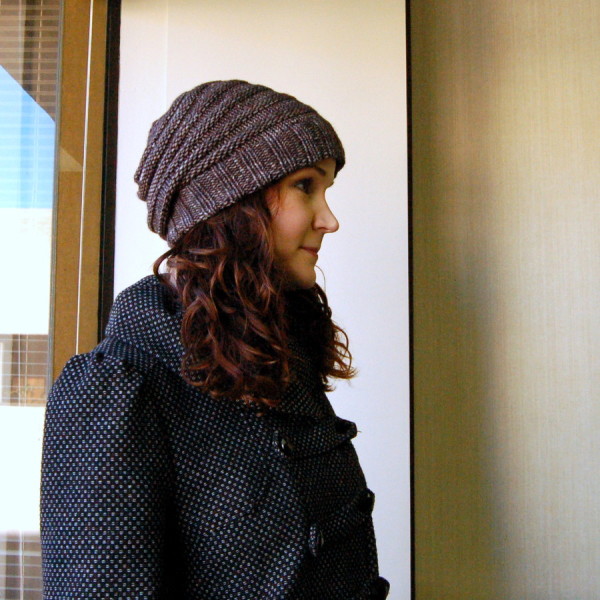 Back to bright colours, I made the fifth one in a rich red colour.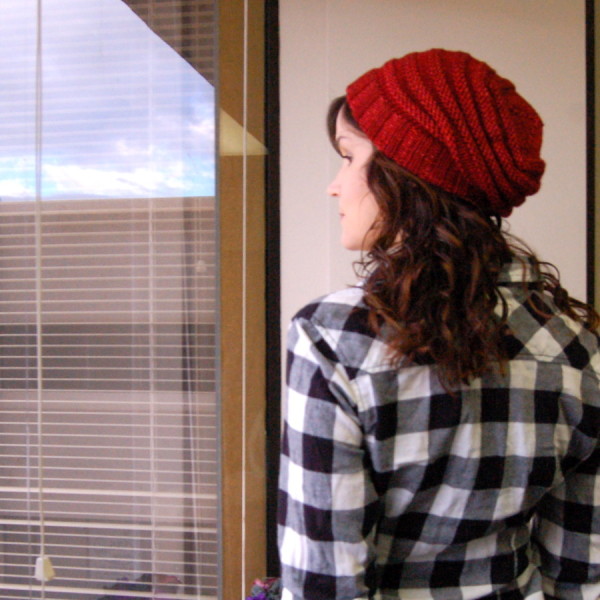 And couldn't get the camera to cooperate, so blurry photos it is.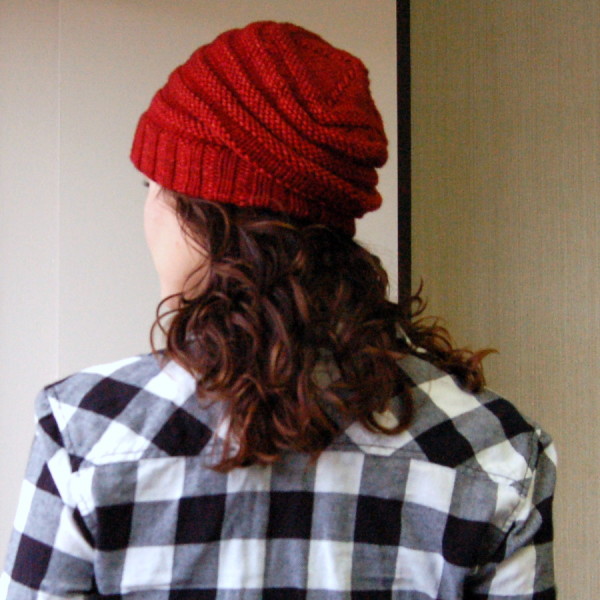 Here's what the yarn looked like before it was a hat: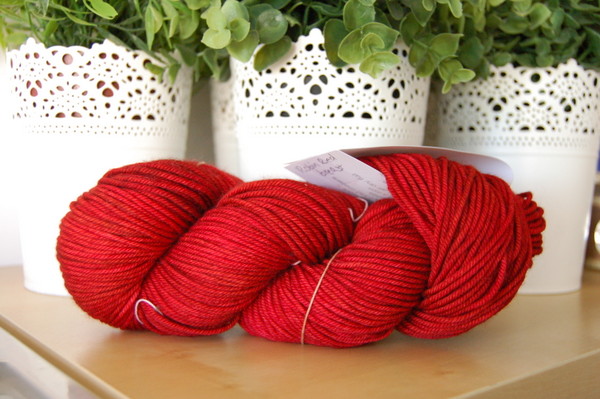 This is my tried-and-true hat pattern. It's the hat I reach for most, the pattern isn't complicated to knit, and it really lets the yarn shine.
If you're new to knitting, this is a great pattern to try once you're comfortable with knitting and purling. That's pretty much all you need to know, that and knitting two together. This would be a great second project, or even a first project if you're more adventurous.
Do you have a favourite hat knitting pattern?