Wow, it's November next week! I'm starting to realize that perhaps you guys were right, and trying to make a bunch of Christmas presents is overly ambitious. Maybe it's true, or maybe I will manage to squeeze some in, but one thing's for sure – I have to make time to sew Mr Sewaholic's shirt!
So, I better get started! To make Mr Sewaholic's shirt muslin, I picked up a couple of metres of gingham. The Shirtmaking book from the library recommends using gingham as muslin fabric so you can easily see the grainlines and the hang of the shirt, which seems very logical!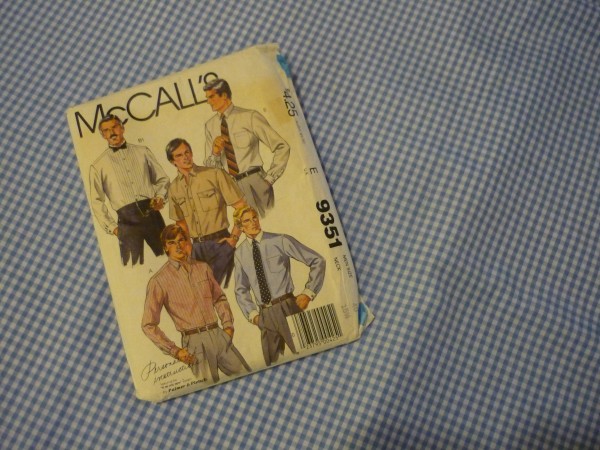 Gingham is cheap, too! It was $3.98/metre for 60″ wide gingham. (If you go to Fabricana, here's a tip: check the prices on the different colours and check sizes. The red check was more expensive for some reason, so I picked up the blue.)
I'm sure I don't have to pre-wash the gingham, but out of habit I already threw it in the washer. It will be softer though, and more similar to the finished shirt fabric – which I still haven't picked out yet!
Mr Sewaholic is going to join me at the fabric store one night and we'll pick it out together. (How much fun is that going to be?) I'll be sure to share how it goes!