Yay! I've picked up a pattern for Mr Sewaholic's Christmas shirt. In case you're just catching up, I'm planning to make Christmas gifts this year, starting with a very special handmade shirt for my guy. (Click here to read my post about gifts and the great comments in response!)
It's not a surprise, he does know what I'm making! I'm making a shirt with French cuffs (for a touch of Don Draper sophistication) and I'm on the hunt for vintage silver cufflinks to go with it.
Here's the pattern I picked – McCalls 9351, vintage 1984: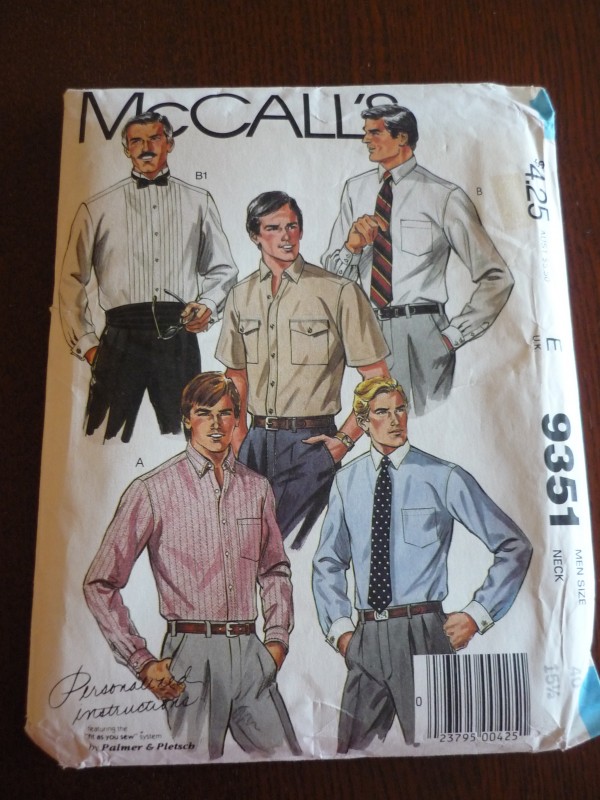 I bought it on Etsy from Sew Mrs P, and it turned out to be a fantastic pattern! Look, it's Every Man's Classic Shirt.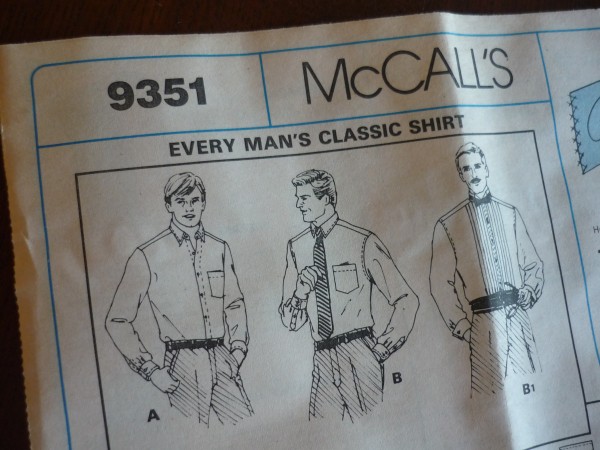 Once I opened up the pattern, I was even more thrilled with it.
Can you spot the difference between View A and View B?
View A is the Quick Classic Shirt – meant for beginners and called the 3 Hour Shirt. Look at the wonderfully written directions below: "sew this shirt in only 4 trips to the sewing machine!" Efficiency – I love it!
View B is the Conventional Classic Shirt – no shortcuts. That's the one I'll be making! For a gift, I'd like to make the extra-special shirt with all of the tricky construction details. I can always make the Quick Shirt later on but if the shirt will be worn with cufflinks, I feel like I can't cut corners.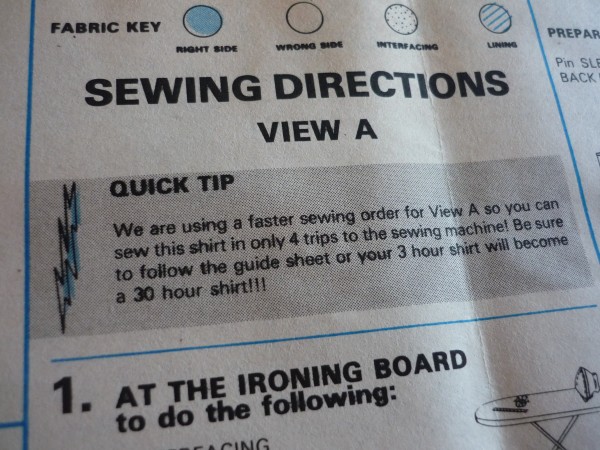 There are full 1″ seam allowances everywhere for fitting – more room to let out or take in! I've been skimming through Fit for Real People and they are big fans of the 1″ seam allowance. So is Couture Sewing Techniques. (Did you know in factory patternmaking the seam allowances are only 1/4″? No room for mistakes or sloppy sewing there!)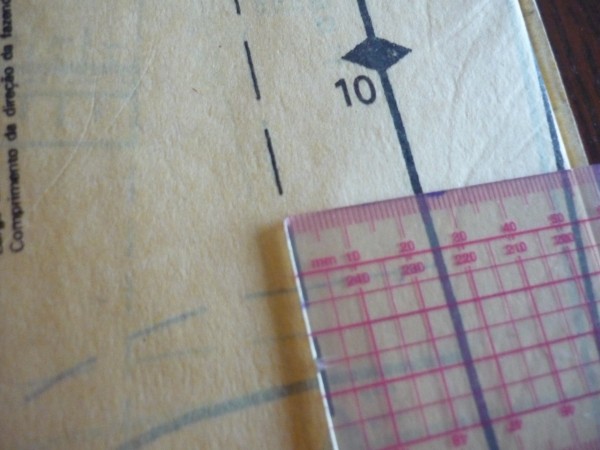 And the best part of the pattern – these cute little 'Pro Tips' sprinkled throughout the instructions sheets!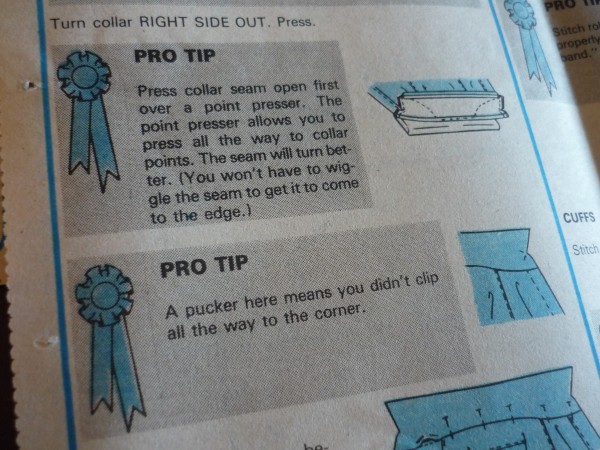 Blue Ribbon sewing tips.
There are SIX PAGES of instructions too – wow! Very thorough.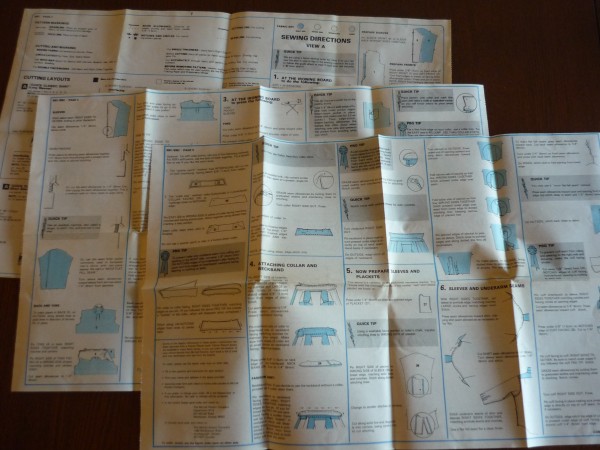 Mr Sewaholic is totally pumped about his present. How often does a guy get a custom-fitted shirt made? Guys' bodies are just as unique as ours, with their own set of figure issues.
Of course I made him promise asked him sweetly to model the work-in-progress and finished shirt! And he resisted agreed!