Mr Sewaholic and I went to the fabric store on a sunny afternoon! We picked out the perfect fabric for his Christmas shirt. Sadly, he won't let me share any of the photos. There's terribly unflattering lighting in there! Which is too bad, we did the 'hold-fabric-up-to-your-face' test and I took photos to be sure we picked a winner. So I have the photos, I'm just not allowed to post them.
Here's proof of our visit to Fabricana: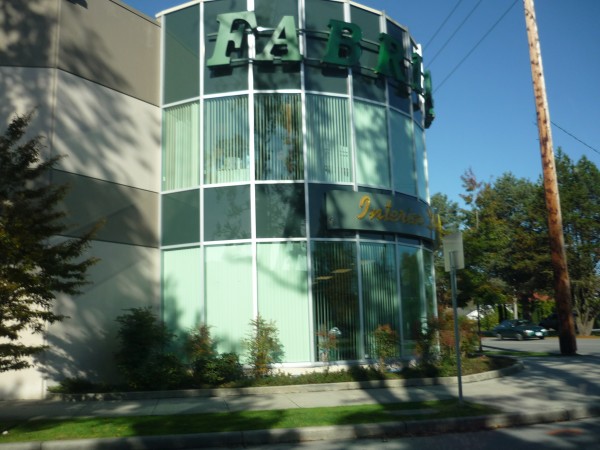 And here's the fabric we picked out! It's 100% Italian cotton: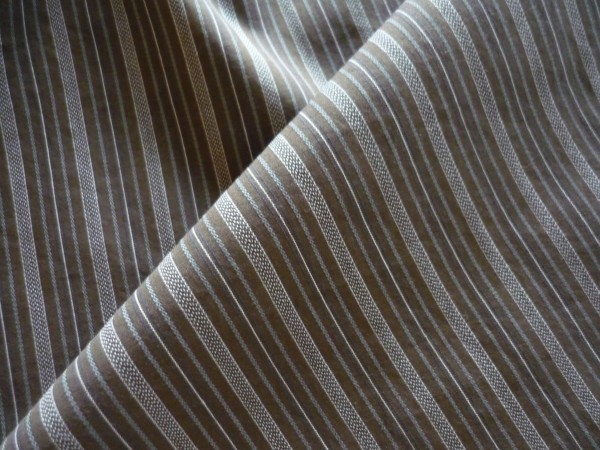 I wish you could feel this fabric. It's soooo soft and smooth! And it looks really nice next to his face. You'll just have to trust me on this one.
It has a cool texture too, very subtle but interesting. It's hard to pick out fabric for men and meet that balance of unique yet not too bold. I think we've succeeded!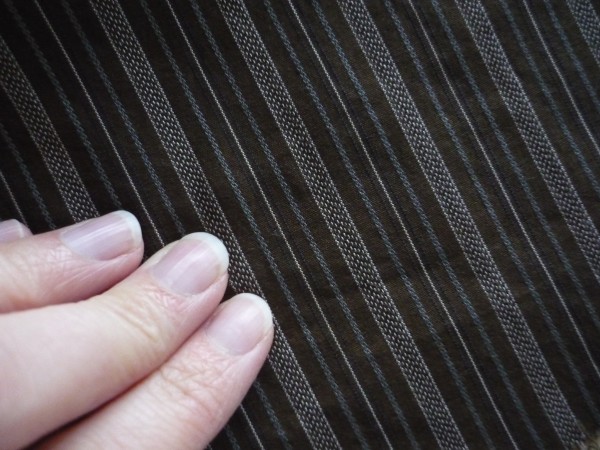 There's a silvery stripe in the chocolate brown shirting, which will go so well with the silver cufflinks I'm searching for! So sophisticated, works with jeans as well as it does with dress pants. If he's happy with this shirt, it should be easy to make them again and again once we've mastered the fit.
First things first: the muslin in gingham. (Here's the pattern we're using, if you're just joining us: McCalls 9351.) Then the fun part – fitting!
I sure hope Mr Sewaholic will cooperate and let me post photos. (Maybe if all of my readers said how much they wanted to learn fitting for men.. then he might be sweet-talked into modeling?) Does your guy model for you, if you make him stuff?