Have you guys seen Morgan's Mini-ru jacket? It's so cute! I love seeing patterns being modified in creative and personal ways. It really makes me want to look at my patterns with fresh eyes and spend some time making modifications to make my pattern investments stretch further.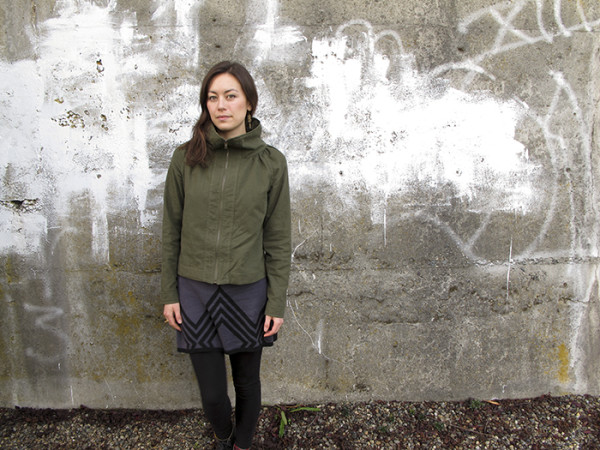 Here are some of Morgan's mods in her own words:
As you might have guessed, I used the Sewaholic Minoru pattern. I made a size smaller than my previous version, shortened it by 8″ and took the side seams at the bottom hem in by a half-inch to reduce some of the flare. I think the fit is even better than my other Minoru, and I can still wear a loose-fitting sweater underneath.

The only other real change was forgoing the elastic wristbands for flat ones and shortening the sleeves a tiny bit.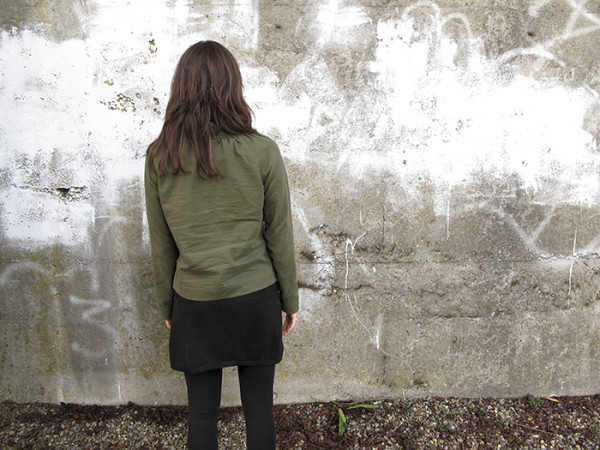 My goal with this project was to create a fall/spring jacket that was the right length for the higher waistlines of dresses and skirts. I could easily see myself creating a third version in a slightly longer length that would work well with pants.  I think taking 6″ instead of 8″ off the hem would do it.
Thank you Morgan for making such a wonderful version of our of our favorite patterns!
You can find our Minoru jacket pattern in our shiny new online shop, here. Happy Friday everyone!
P.S. Morgan's first Minoru was also lovely! If you don't already follow Morgan's blog, Crab & Bee, you're missing out!