Look, more gorgeous vintage fabric purchases – aren't these pieces pretty? With vintage fabric, it really is one-of-a-kind. If you say no to buying it today, it may not be there tomorrow! Which is so hard to resist. Hence, the lovely pieces below!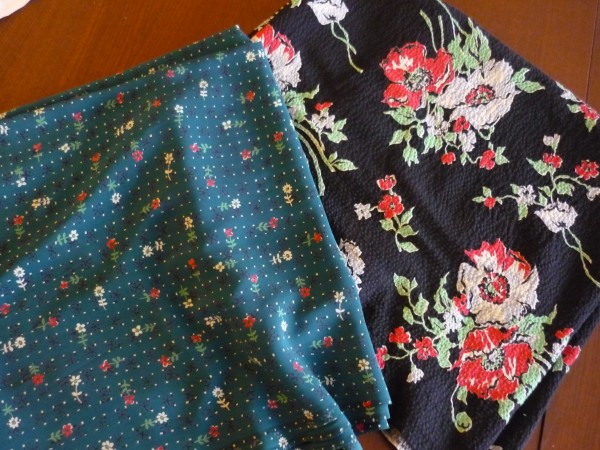 Here's a wonderful 1940's floral cotton seersucker: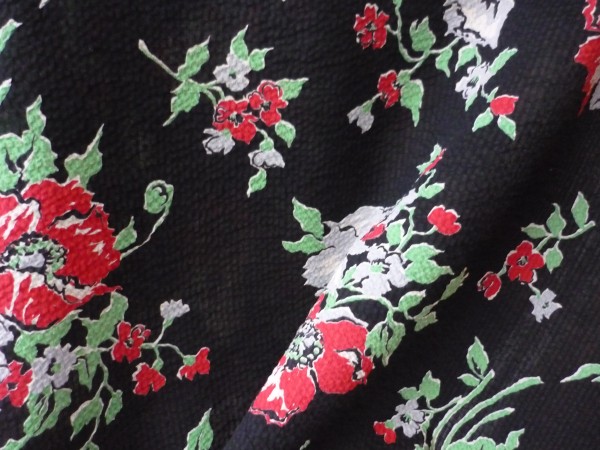 And this one is a 1940's vintage rayon crepe:
I bought these two pieces before the layoff, so it's with a bit of guilt that I picked up my parcel from the post office. Excitement to get a package in the mail, and guilt for spending money on more fabric! (There may still be a package or two in transit but once they arrive, I'll be good, I promise.)
The fabric budget has been cut back to practically zero – ok, it should be zero but what if I need lining or thread? So I'll be sewing from the stash from now on. Luckily, my fabric stash is well-stocked!
Tell me, how do you keep control of your sewing spending? Do you have a monthly budget and keep track of your purchases? Do you ballpark it in your head and keep it reasonable? Or do you treat yourself to anything that strikes your fancy (lucky you!)
Any tips for me, besides avoiding my local fabric stores?