I love to make lists of sewing projects on paper, but I also like to have a visual reference! Often I'll sketch project ideas over and over in my little notebook, drawing and re-drawing the things I want to make. It does make it hard to see all my plans at a glance though as they're scattered on pages throughout the notebook. Plus I usually sketch in pencil so there's no colour.
As my plans for fall sewing keep growing, I wanted to have a visual reference for my project plans. Do they go nicely together? Do I have too many skirts planned and not enough tops?
If you have a tackboard or bulletin board, even a small one, make yourself a visual reference!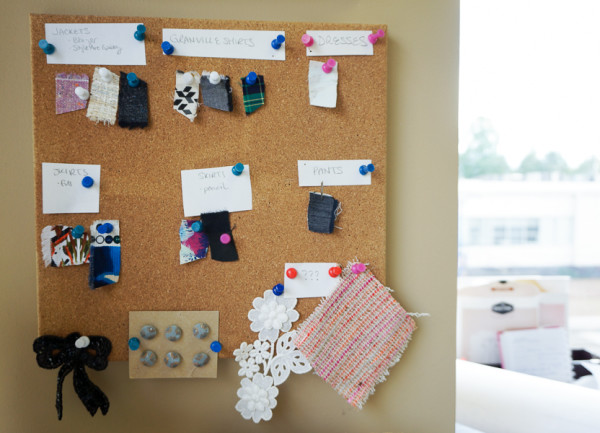 I've cut a tiny swatch of my fabric and sorted them by project idea. I've kept it really simple: jacket fabrics together, skirt fabrics together, shirt fabrics together.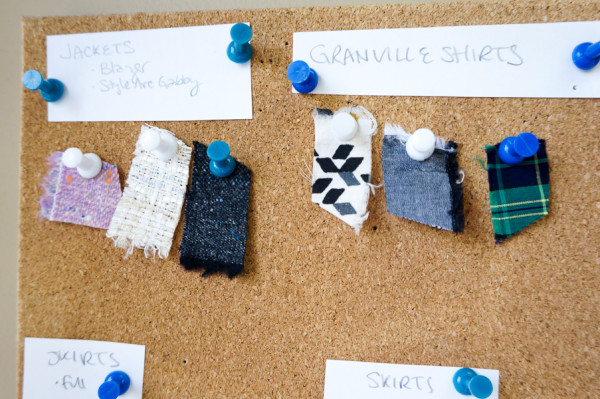 It's now easy to see what colours I have in mind. You can see which projects might look nice together as an outfit!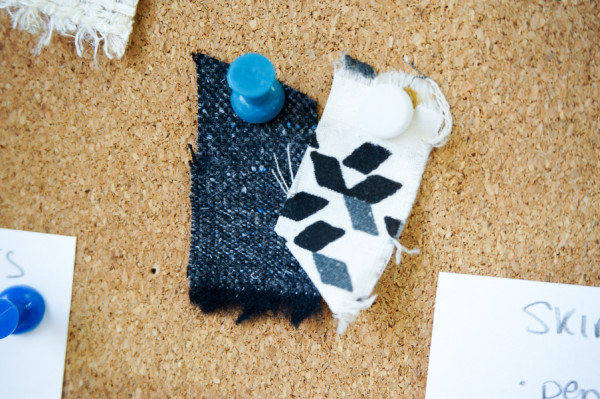 I can also see quickly if I have too many prints and not enough solids. That happens to me sometimes – okay, a lot. I can see where to fill in a top to go with a skirt, or a solid skirt or pant to go with a jacket. If I plan something new, I can immediately see if it makes sense with my current plans.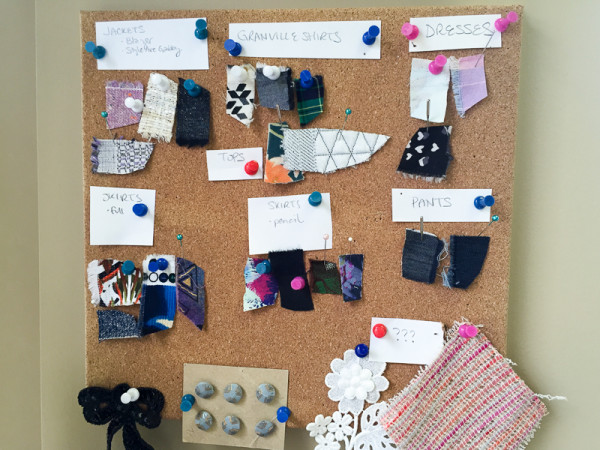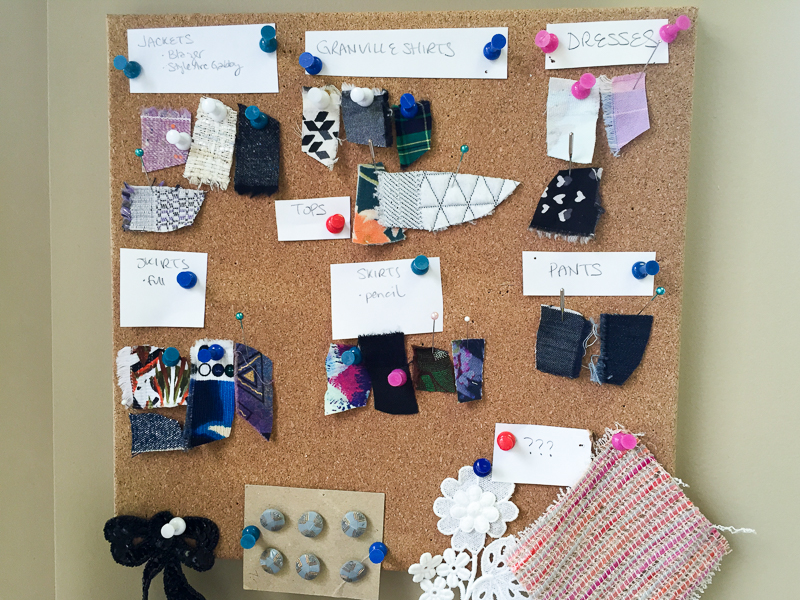 I also have a section called ?? for fabrics I bought and like, but don't know what to do with yet. Eventually they'll make their way to one of the garment categories!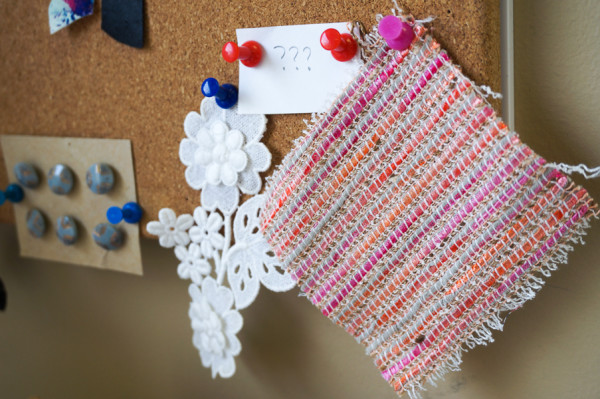 It's easy for a board like this to get cluttered, so I only have a few non-project things pinned, like a set of glass buttons I want to use, a pretty applique, and this interesting jacket fabric. You could add magazine clippings, photos or sketches as well.
As I finish a project, I'll take down the swatch. In theory, near the end of winter the board will start to look empty and I can start filling it up with Spring project ideas.
This is the last post about planning – it's time to get sewing!
Other posts on planning in case you missed them: Fall 2015 Sewing Plans, Planning Sewing Projects by Outfit.
Have an awesome weekend, everyone!