I'm totally loving Molly's version of the Cambie Dress! It's something I would definitely wear. This is the dress I'll be living in this summer! (Well, not Molly's dress of course, but my own versions…as I add a floral print Cambie with a gathered skirt to my sewing wishlist…)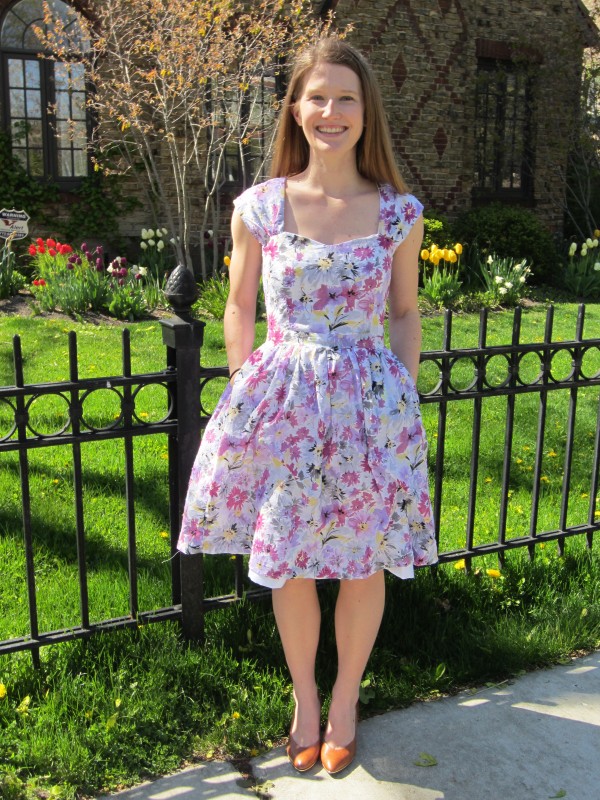 Floral print, full skirt and pockets! Love it. She looks pretty happy about it, too! Thanks Molly for being a pattern tester!
Read more and see more photos on Molly's blog, Molly Sews. (She also recently finished a Lonsdale Dress in a groovy seventies print – check it out here!)
See more Cambie Dresses here! (Get the pattern here.)

Thanks so much to everyone that's ordered this pattern so far. Without doing any math, this might just be the best selling pattern so far. It looks like it's going to be a hit! You guys are going to look great this summer.
Have a fantastic weekend, everyone!