Another Robson Trench Coat to share today! It's turning into trench coat season and I'm pumped. I've been wearing my blue one nearly every day since I took it home and I am loving it! I can't wait to make another, perhaps in a more subtle colour than bright royal blue.
Molly was a pattern tester for me again, and around the same time period she also sewed her wedding dress. (Check it out here!) Here's her take on the Robson Coat: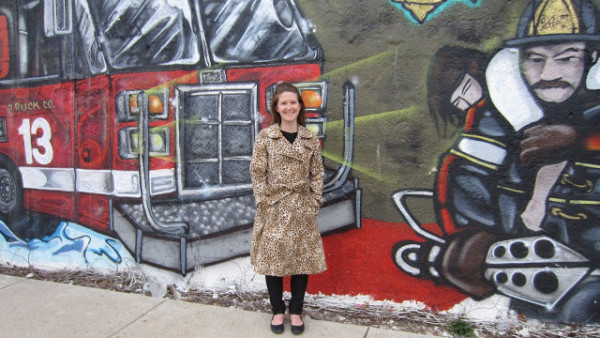 (I always hesitate to call anything leopard print in case I get it wrong. So I switch to animal print to cover my bases.)
Molly's animal print trench – she calls it a cheetah print, see I knew I was wrong – is so classic! You know they say animal print is a neutral in fashion magazines. It looks great with black pants and ballet flat as she's styled it in these photos. Click here to read her notes and check out more photos!
It's also underlined! I sometimes think that I don't give enough time for pattern testing, but every round I am impressed with how quickly everyone finishes. To be able to add special details, like underlining or layering two fabrics together, is a whole new level of skill and challenge!
Want to see more versions of the Robson Coat? (Get the pattern here.)
Thanks, Molly, for being a pattern tester!