Choices, with an S on the end! Yes, I'm making more than one version of the Minoru Jacket. I love wearing my first sample so much that I know I'll like it in different fabrics. I'll be focusing on just one jacket project for most of the sew-along, but if time permits I'd love to finish all three of these up!
For a sporty look:
Remember this red nylon fabric from the post on Fabric Recommendations? It's going to be used for one of my Minoru Jackets! The lining is a grey mesh fabric. Here's a closer look: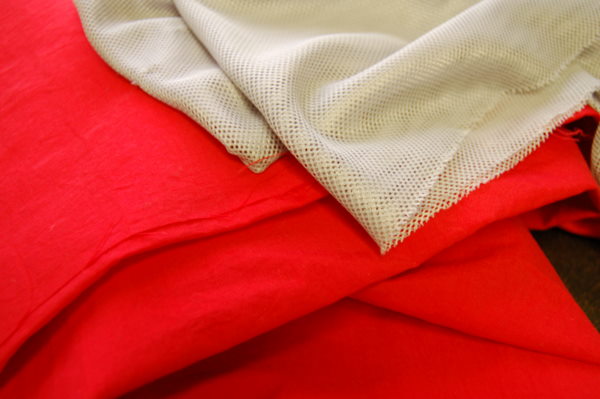 I've tested the nylon for waterproofness and it seems to be fairly resistant to water! I'll report back after a couple of rainy bike rides, but it'll protect against the wind as well. This one will have a hood – and I may even work out how to add armpit zippers. You never think you'll need armpit zips until you start cycling or running – and finally understand what it's like to want rain protection as well as ventilation!
This fabric is stiff – in fact, it stands up on its own. It'll be much like sewing a thick plastic bag. It has a slight dry cottony feel to it, it's not completely plastic-feeling to the touch. If it's not a massive success when the jacket is finished, it wasn't expensive fabric so I won't be too upset!

For a warm and cosy version: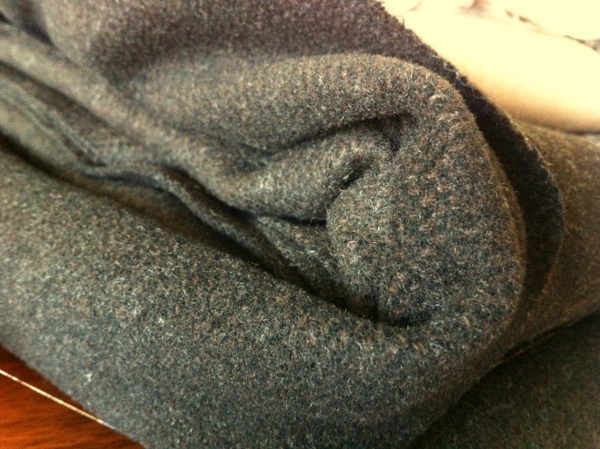 Brown wool coating – that does not photograph well at all! It's so much nicer than it looks in photos. You'll have to take my word for it, until the jacket is done!
This one is going to be interesting as it's a very thick, soft coating fabric. It's so thick that I'm prepared to skip the elastic if I have to. But I bet I can make it work! I'll be making the view without the hood as well. A chocolate-brown coat has been on my wishlist for so long, so I'm very excited to make this one up!
For a wear-everyday version: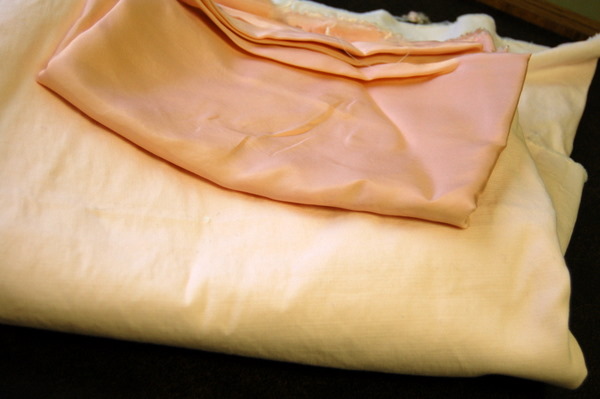 I think this pale pink will go nicely with the Honey Cowl. It's so easy to get dressed in the morning when you've made (or purchased) pieces that work well together. My lining is a rayon bemberg lining that's the perfect shade of peach – just a little bit darker than my cotton fabric!
This fabric is pretty similar to the orange cotton canvas in this version. It's not quite a canvas, not quite a twill, but there's an interesting texture to the fabric. Here's a closer look!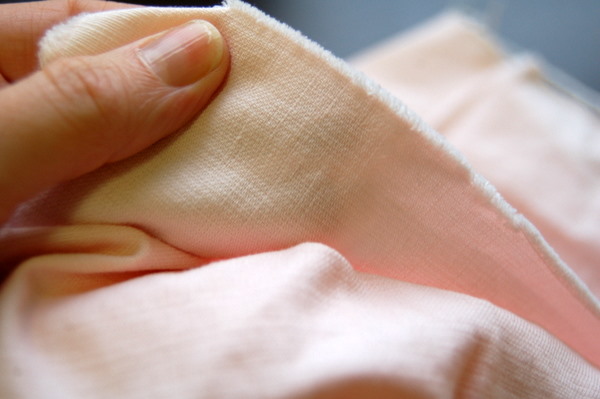 For the Sew-Along, I'll be working on the peach-pink cotton version. It will be the easiest to photograph and easiest to see details on! The brown fabric is incredibly difficult to capture on camera, and the red nylon version is going to take a little extra work. I might even add reflective piping to the red version!
Have you picked a fabric for the Minoru Jacket yet? Which one of these three combinations is your favourite?
What else have we talked about in preparation for the Sew-Along?
PS. Want to join us and sew the Minoru Jacket together? It's never too late to join! Even if we've already started, you're welcome to pick up the pattern and join the group. The more people, the more fun!