I'm thrilled to announce that the Minoru Jacket pattern is now in stock! After a tremendously successful pre-sale, too! I'm still adding up the final numbers but it was by far the best pre-sale yet. When I get the patterns printed, I get a small amount delivered sooner, so I can fill pre-orders first. This time around, I had to ask for twice as many patterns delivered early just to fill all of the pre-orders!
So thank you to everyone that pre-ordered a Minoru Jacket pattern. Your orders are on their way!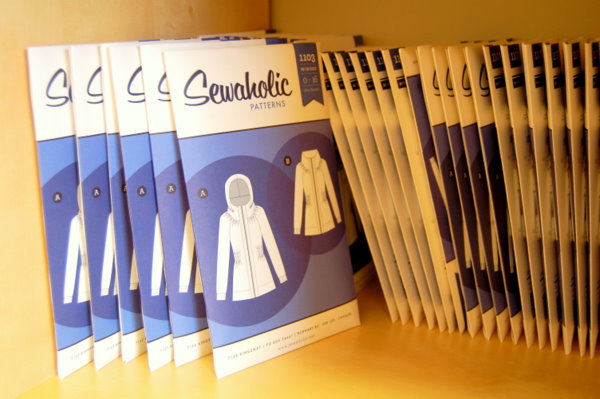 Click here to visit the store. Look how nice the pattern store page looks with four patterns in it! It's great to have a fourth pattern to finish off that row of images. (Imagine if there were eight patterns? Twelve patterns? I look forward to filling up the page with new patterns in the coming year!)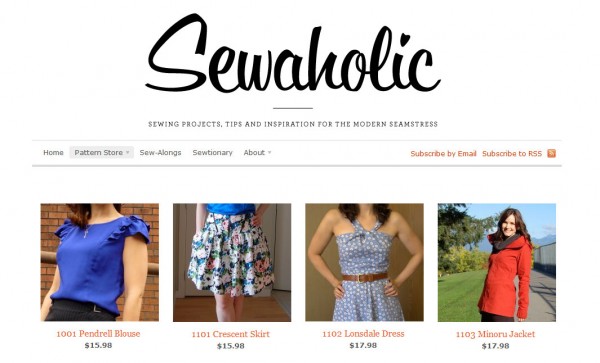 I'm super excited to add the Minoru Jacket to the current collection. We're starting to build a wardrobe of patterns here! The Minoru Jacket would look great with the Crescent Skirt and a tee shirt. (Add thick, warm tights and you could even cycle in that outfit!) Or dress up a wool-blend Minoru Jacket with a ruffled Pendrell blouse and a pencil skirt. So many possibilities!
Have an awesome day and if you wanted to pick up a copy of the Minoru Jacket, click here to visit the store!
UPDATE: A couple of people asked if you can pay by credit card, if you don't have a Paypal account. Yes! Just click 'Checkout with Paypal' and you'll have the option to pay as a guest, without creating an account.
Having trouble with the shopping cart? Contact me and we'll sort it out. Thanks, everyone!