Mmmm.. wonton soup for breakfast! That's my kind of Sunday morning brunch date. Mr Sewaholic and I went for wonton soup and potstickers and green tea, yum. And outside the restaurant was this great-looking brick wall, in the background here, perfect for snapping a few photos!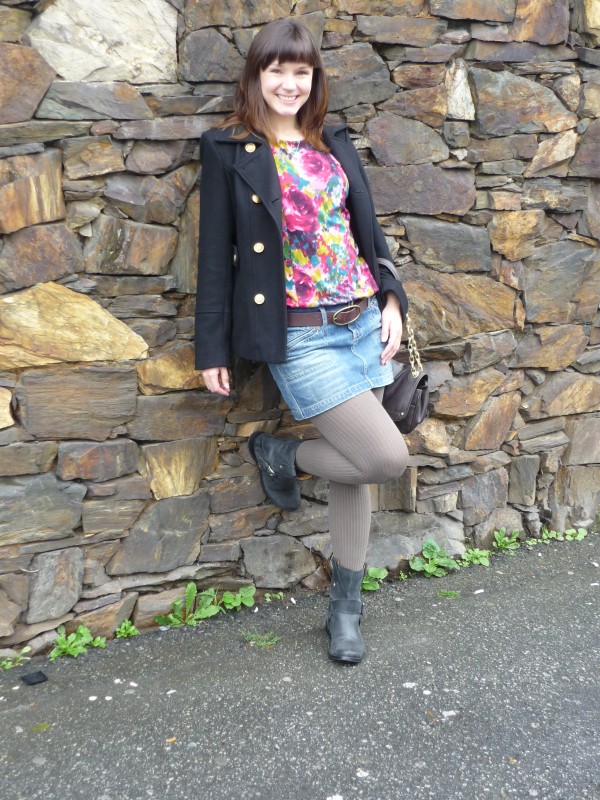 What I'm Wearing, Day 26:
Self-Stitched Top: Pendrell Blouse in viscose knit
Skirt: American Eagle, bought ages ago, five years or more.
Coat: Guess, purchased a couple of years ago, I customized it last year with shiny brass buttons.
Boots: Nine West, purchased last fall.
See more on the Pendrell Blouse here, or read more about the knit version here!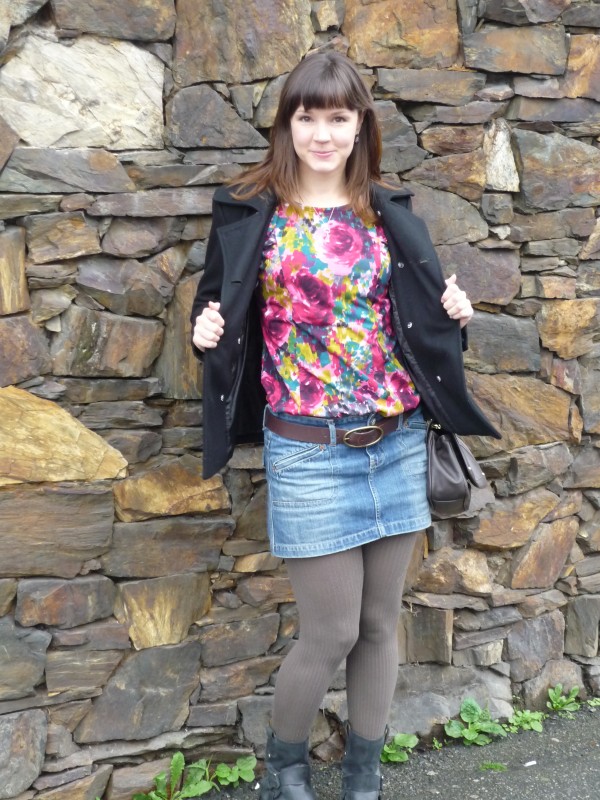 Ok, I'm feeling less gloomy today. (Probably the Chinese food for breakfast helped!) Sorry for the slight rant yesterday! I feel cuter today in this little skirt and boots outfit, tights are a great way to work a too-short skirt. These are the boots from this day, I've learned that they definitely are for skirts only. Mr Sewaholic told me they looked like work boots when I wear them under pants.
Anyways – back to the clothes! I love this knit version of the blouse. I never thought I'd be saying this, but I want to make more knit versions! Shocking, if you know how little I sew with  knits. I'm a wovens girl, for sure, but if the pattern and style are right I suppose I can play on both teams.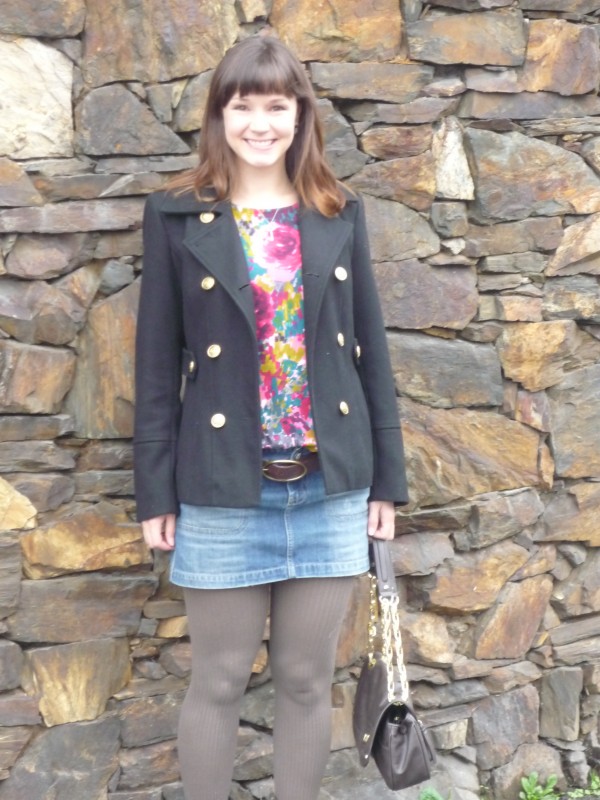 Plus, I remembered that I can take out sewing books from the library, and that my local branch has several of the books I want on the shelf right now. I forget about the library but it's a great way to test out books, for free! Free sewing inspiration and tips. (In case you forget about your library too, here's a reminder. Free books! Just don't forget their due dates.) So I'm off to the library this week to check out some new sewing books and decide which ones to add to my wishlist.
Happy Monday everyone! Just four more short Self-Stitched days left to go.