More Alma Blouse ideas for your Monday morning! There are so many great versions of this blouse out there. For View B, you don't have to make the collar in contrast fabric. Mika from Savory Stitches used the same fabric for the collar and the body, and it looks fantastic!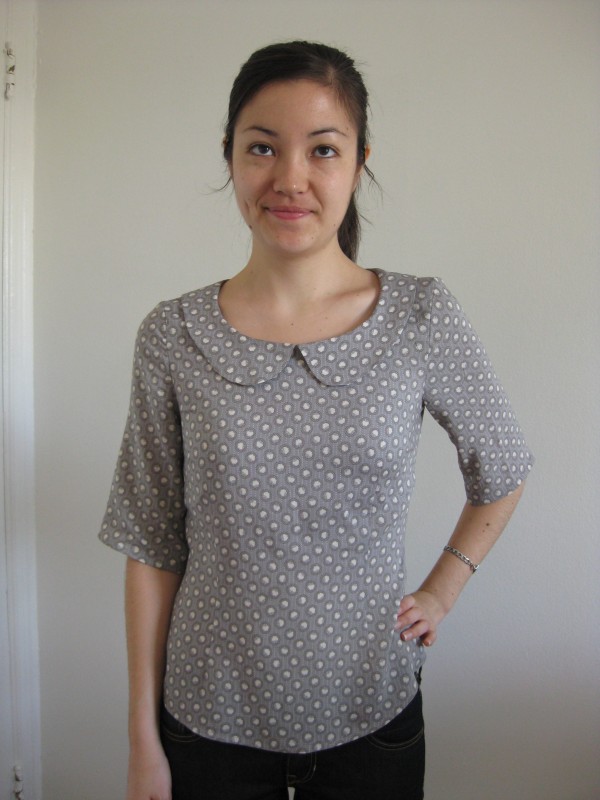 Click here to check out her post and more photos. What's also interesting about her version is that she's eliminated the zipper and can pull it on without any closures. The drape of the soft rayon fabric keeps the blouse from looking too boxy or tent-like. This may or may not work for you, depending on your body shape and the size you choose, but it's something to consider for your version!
Want to see more Alma Blouses? Check out these lovely versions made by pattern testers:
Ready to make your own? Get the pattern here.