Want to meet me at Fabricana and hear me talk about Sewaholic Patterns? Probably you have heard the whole story here on the blog, but if not, come on down!
Fabricana is hosting a 'Meet the Designer' night at both of their locations to celebrate the fact that they're now stocking my patterns.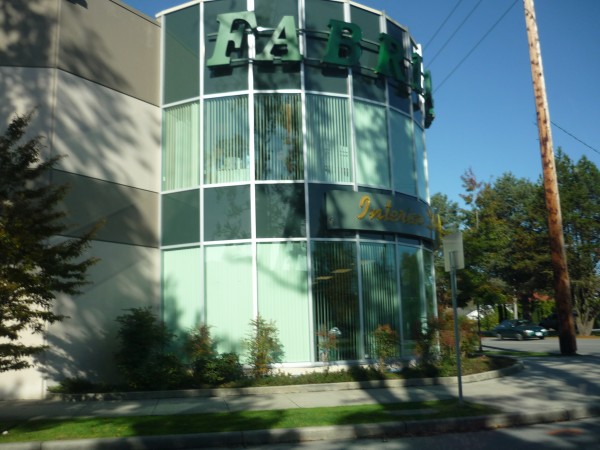 I'll be at the Richmond location on Wednesday, June 20th and at the Coquitlam location on Wednesday, June 27th. Come meet me, listen to my stories if you like and buy some patterns and fabric. I'll be there with my suitcase of samples, doing my thing between 7 and 8pm.
Richmond Location: 4591 Garden City Road, Richmond, V6X 2K4 (604) 273-5316
Coquitlam Location: 1348 United Boulevard, Coquitlam, V3K 6Y2 (604) 524-5454
Here's the flyer with more details (click to enlarge):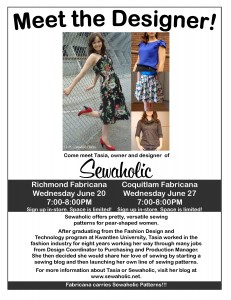 Fabricana would like you to sign up in-store or over the phone if you plan to attend. It's free! What better way to spend a Wednesday than at a fabric store, right?
Hope to see some of you there!