Hey everyone! I will be in Victoria, BC at Gala Fabrics on April the 5th. It's a Sunday, I'll be making an appearance at their regular group meeting though anyone can attend.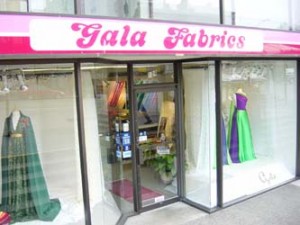 Come on down and say hi, ask questions, and buy a signed copy of the Sewtionary!
The details:
What: I'll be guest speaking at the April sewing forum at Gala Fabrics. I'll talk about how Sewaholic Patterns was started and what it's like to run a sewing pattern company, the launch of the Sewtionary book and hint at some of the new patterns we're working on. I'll have signed copies of the Sewtionary for sale, and Gala Fabrics carries our patterns if you need to stock up!
Where: Gala Fabrics in Victoria, BC, 104-1483 Douglas Street
t: 250.389.1312 | f: 250.389.1339 | EMAIL: info@galafabrics.com | www.galafabrics.com
When: Sunday, April 5th, at 11.30AM
I'm excited to meet new people and chat with Vancouver Island sewing enthusiasts. Anyone that is passionate enough about sewing to belong to a regular meetup group is my kind of people! I've never been to the Victoria location of Gala Fabrics either and I look forward to checking it out.
Hope to see you there!