Today I'd like to introduce Caroline. Caroline has been helping me behind the scenes for several months now, and it's about time I introduce her properly. Meet Caroline!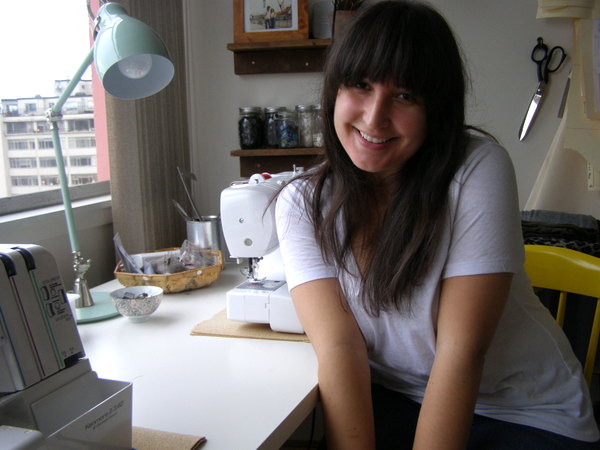 (not the same Caroline who wrote about sewing waterproof outerwear)
Caroline helps me with sewing samples, answering emails and handling wholesale orders. If you've had a question about your order in the past few months, you've likely chatted with Caroline already! Business has taken off so quickly that I'm not able to keep on top of inquiries as well as I'd like. You guys deserve excellent service, to have questions about your orders answered quickly! Caroline is here to help.
Caroline also sews samples, including muslins for new designs. With Caroline's help, we've already started working on new designs for 2013! She works remotely, which is perfect as we're not trying to fit both of us into my little space here.
She also works for Télio and helps pick out fabric for sample garments – so much fun! It's nice to have a second opinion when choosing fabrics for samples.
While I was on holiday, Caroline helped take care of the administrative stuff. Just knowing she was here taking care of things meant I was able to relax while I was away. After I came back, I knew it was time to start getting help more regularly so I'm able to focus on other parts of the business. As a one-person business (solopreneur, I've heard people say) I'm always switching roles. It's such a relief to have help, and know that not everything depends on my immediate action.
Caroline's help has made it possible to put out four patterns so far this year. I have a feeling that the next year is going to be even more intense, so I'm thrilled to have her as part of the team. Let's officially welcome Caroline!