Four days of Me-Made outfits to report on, and wow, only four days left in the month. I feel like it's flown by!
Day 23: Here's my casual cotton dress again, walking back from breakfast on holiday Monday. I was looking for a good photo shoot location and when we saw these rocks I couldn't resist!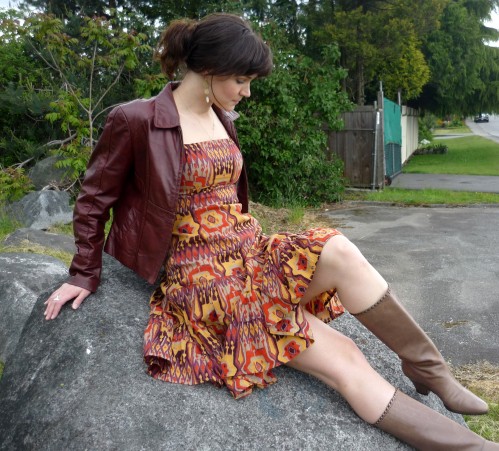 I'm also wearing my refashioned leather jacket again. Such an easy throw-on piece AND qualifies for Me-Made-May.
Day 24: I wore my Las Margaritas dress! More pictures here, but here's one just for this post.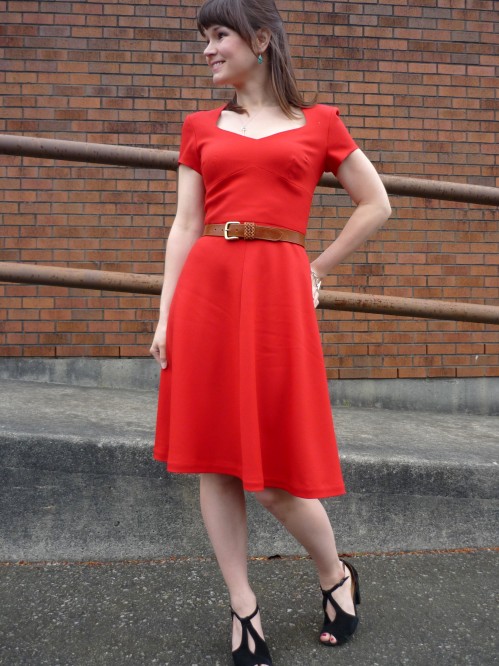 Day 25: The Armani skirt makes its 4th appearance, or is it the 5th? Hard to keep track. It's been such a great staple item during the month of May, that's for sure.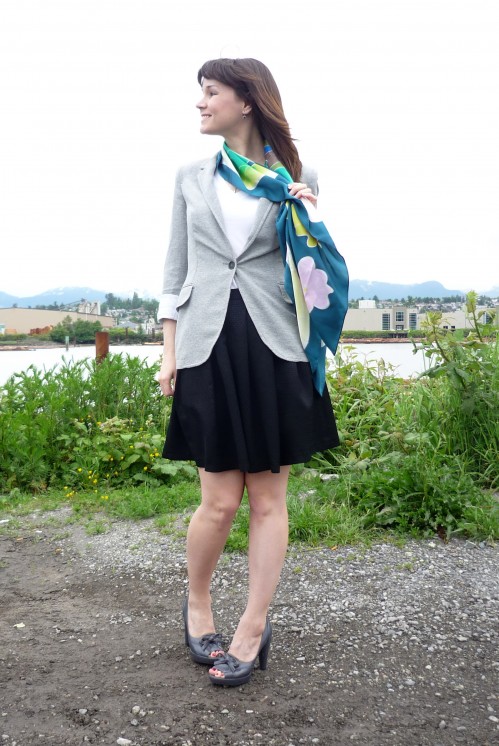 I kind of wish I could take credit for the blazer I'm wearing. It's made of a lightweight jersey knit in heathered grey (so cool for a suit-type jacket!) from Zara, and the sleeves are lined in white pinstripe. Just the sleeves, so you get a little peek of pinstripe when the sleeves are rolled.
Day 27: Las Margaritas Dress again! I had a family dinner that night and wanted something that would look work-appropriate all day and still be cute at dinner. This dress is perfect for that, and yes, you can eat an average sized meal and still be comfortable.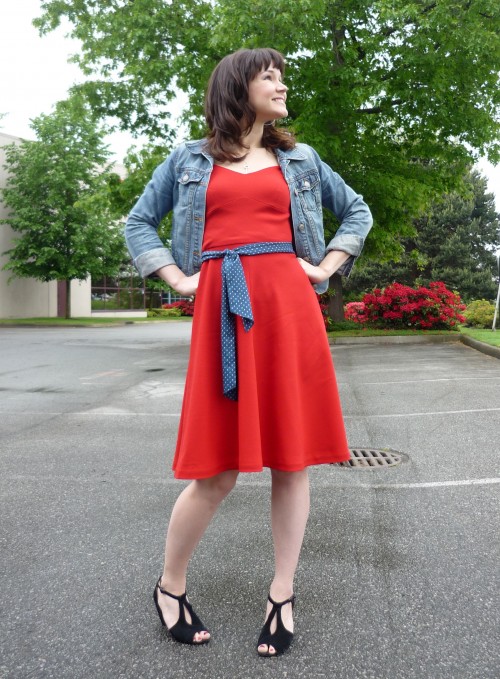 That's it for today's outfit round-up. I'm hoping to have some one-on-one time with my sewing machine this weekend, maybe get started on Advance 5934. Maybe if I'm really lucky, I'll get taken out to dinner?
Have a fantastic weekend everyone and happy sewing!