May's now officially half way over! Phew. It's been challenging putting together outfits every day. Do I plan them the night before? Nope! I get up in the morning and think "what on earth am I going to wear today??" There also just isn't that much to choose from too, which makes it even trickier. If I were to participate in another Me-Made challenge, I'd prepare better, for sure!
Day 14: I'm in yet another version of McCalls 5803. This one's kind of a bonus skirt, I made it from the leftover fabric from this dress. (And melted the hem but managed to salvage the project.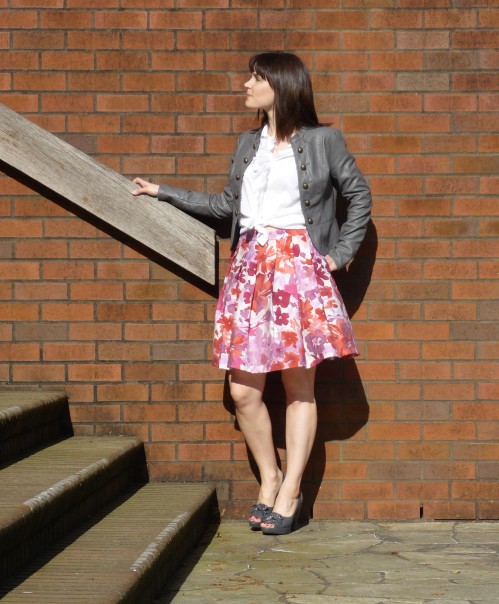 I hadn't worn the skirt yet, but Me-Made-May encouraged me to take it for a spin. (As in, there was nothing else clean and Me-Made in my closet.) I'm glad I wore it out, it's super comfortable and really cute with a white blouse.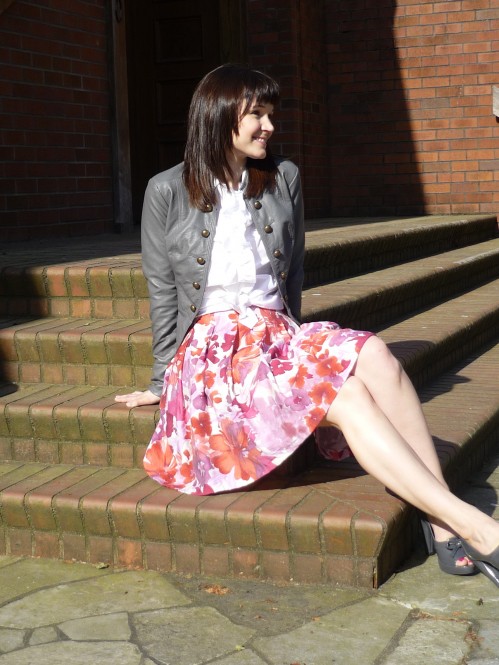 Day 15: My apologies for the boring, boring outfit that looks strangely similar to last Saturday's outfit.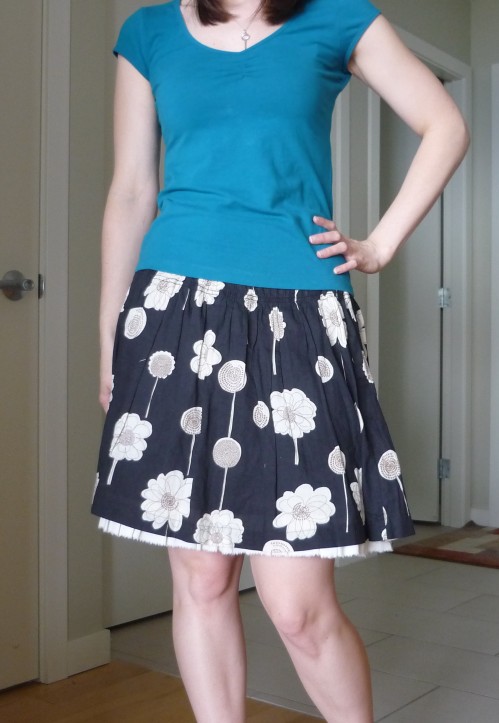 What can I say? It's comfortable and casual for volunteering. I know, that's what the frumpy people on What Not To Wear say, as an excuse for sloppy sweats and oversize t-shirts that belong to their husbands. But hey, if you're steaming suits all morning, you want to feel good in your clothes.
Day 16: This one is almost cheating, I think, as the only Me-Made item is the leather jacket. Although, it was a ton of work to re-line and re-zipper, so it definitely counts!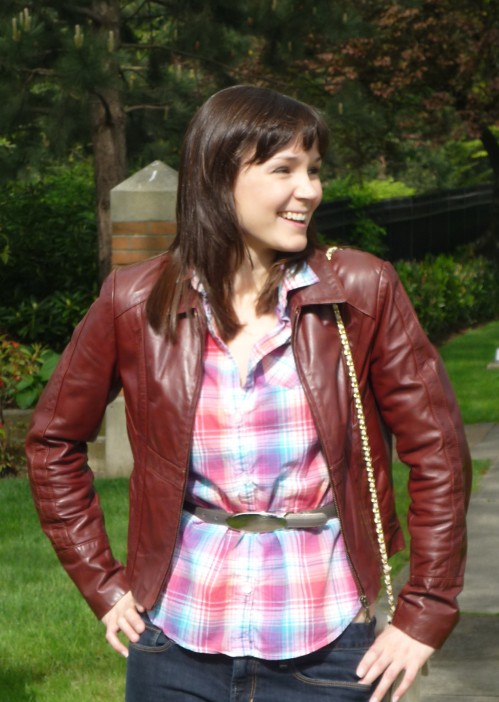 No Vogue 1174 finished pictures yet! I did finish the dress – yay! It's really pretty. The first time I tried it on during the sewing process, I wasn't so sure about it (more details to come) but now that it's finished I'm quite pleased. Photos coming soon, I promise! Good ones if the weather holds up.
Hope you all had a lovely weekend and happy Monday!