Hey everyone! I'll be checking in on the Sew-Along group and putting together a Pre-Sewing Checklist tomorrow, so I thought I'd talk about something else today – an upcoming challenge!
Our favourite fearless leader of the Me-Made revolution is at it again! This time, it's alliteration-free, somewhat. Me-Made-June is the next challenge to wear, show off, and contemplate our handmade wardrobes. Are you in?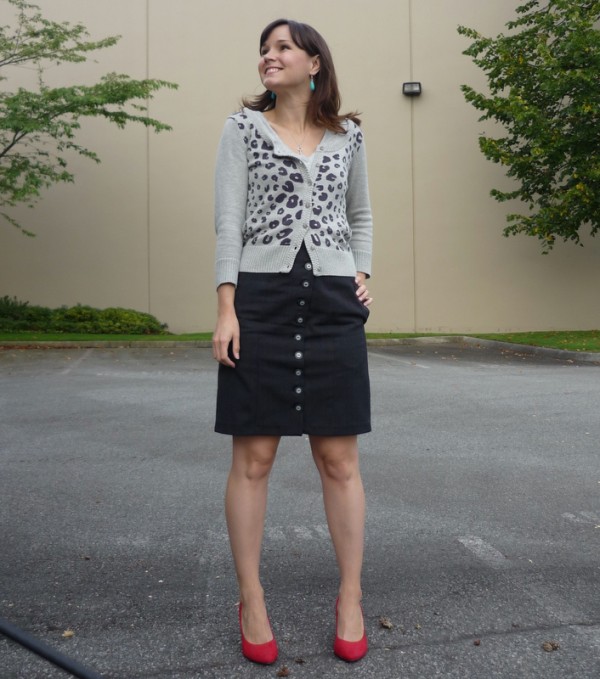 You may be wondering if I am participating this time around? I didn't participate in Me-Made-March, and I'm glad I didn't. Not because I don't love wearing things I've made, because I do! It's more that I found the full-time courseload challenging, with the added time commitment of blogging and shipping orders.
But now, things are different! I have my own office, I have a fantastic bike commute, I can easily spare a couple of minutes to run out and take photos. Best part? It's June, so the chances of sunny, warm weather are good! (It's pouring rain as I write this, but my fingers are crossed for sunshine in the months ahead…)
This time, I'm upping my game. I'm going to wear ALL Me-Made items for the month! Part of why I didn't participate is because I really wanted to take the challenge to the next level, and knew I didn't have the right items nor the time to whip up half a wardrobe.
There's one exception – bike shorts. These padded, super-stretchy bike shorts are essential for my commute. They're padded for comfort and they keep me from flashing the other commuters. I can't make them, and I can't give them up for the month else I won't be able to ride every day! (Ouch!)
Which means all of my outfits for the month need to be bike-friendly, since I ride every day to work. Time to shelve the slim skirts for a while!
Some of the things I'd like to make in preparation for Me-Made-June:
More dresses! Because it's summer, because I love dresses, and because they're easy to bike in.
More skirts: solid colours, full and A-line styles for biking and mixing with my Pendrell Blouses.
A couple of brightly printed Crescent Skirts for biking, to wear with a tee shirt
A Me-Made lightweight jacket of some kind, to go over the dresses and skirts
Uh oh, that's an ambitious list! Seems to be the way it goes with me. If I even get part of it done, I'll have a better chance of making interesting outfits next month!
What about you? Are you with me? Let's proudly show off and celebrate our Me-Made clothing in June!