More progress on the Instant Dress! Here is how the instructions directed me to finish the waistline: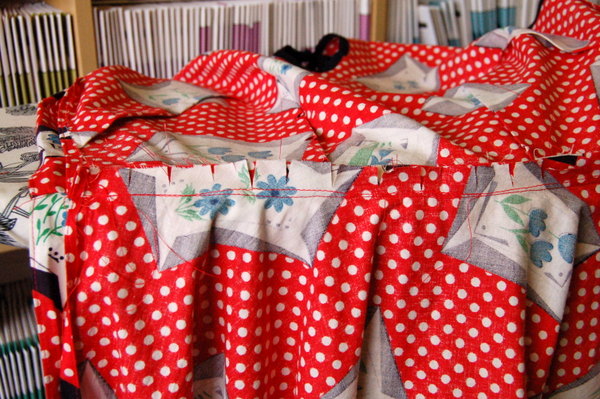 Sew the skirt to the bodice, clip the seam allowance, and that's it. It stays unfinished. I don't know about you but that's not strong enough for my liking! Especially in a design where the waistline is very fitted.
So I improvised! Remember my rejected too-blue navy bias tape? I'd saved it just in case it came in handy. I pressed it open again, and pinned it to the waistline seam allowance.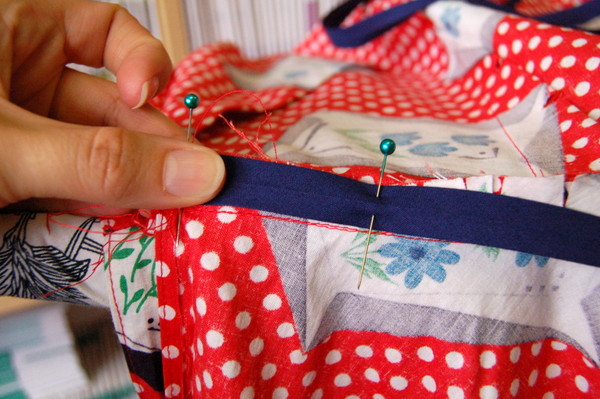 Now, bias tape stretches, where twill tape and seam binding don't, so this isn't going to be a strict waistline stay. (Not like this version here.) I don't mind a little stretch on this fitted waistline, and I wanted to tidy up the seam allowances.
I sewed close to the edge of the bias tape, on the side closest to the skirt. I folded the edge of the bias tape around the seam allowances at each end. I am sewing with red thread because I am tired of changing it back and forth! (And because it's cute. Forces me to stitch very tidily.)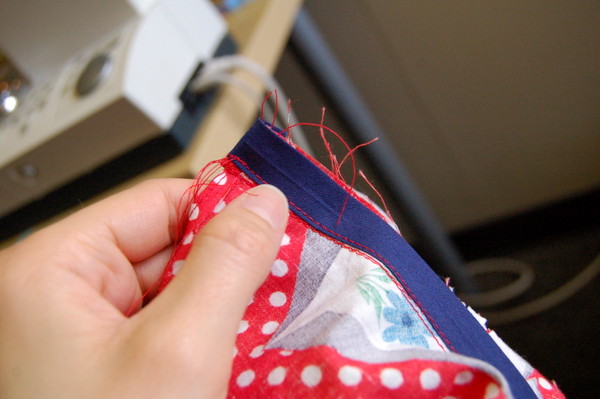 Then I trimmed the seam allowances, so they'd be shorter than the bias tape. (I was starting to improvise at this point, so this isn't an exact method, just what I did on this project!)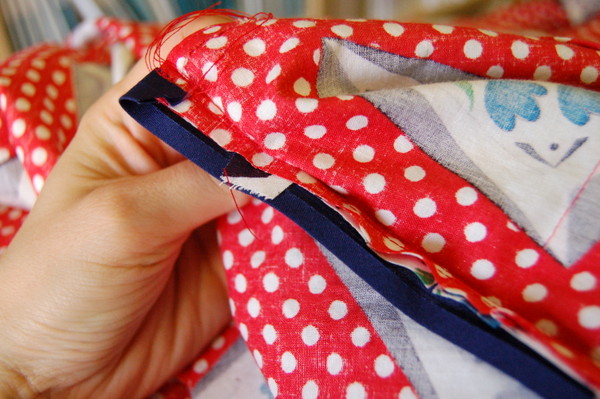 And to finish it all off, I edgestitched along the top edge of the bias tape. This enclosed the garment seam allowances, keeping all of those raw and clipped edges out of sight, protected from fraying.
Which makes a nice topstitched waistline on the right side of the garment.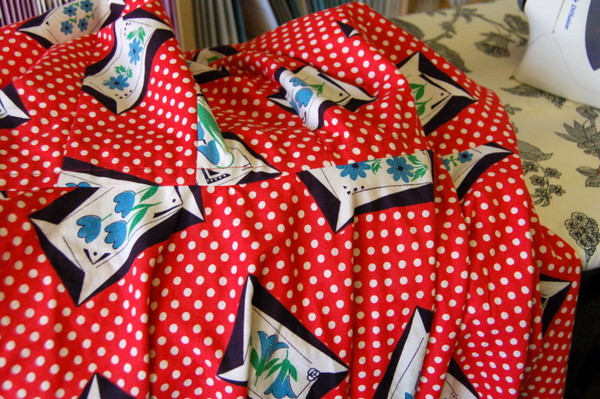 Which led me to taking a quick photo in the mirror: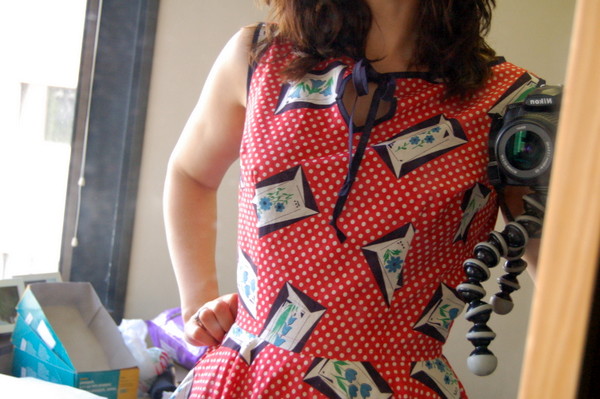 Nearly finished! I'm glad that I didn't waste the wrong-coloured bias tape, and found a way to use it and strengthen the waistline of my project all at once!