Hi everyone! Today I'd like to show you my versions of the Harwood and Nicola dresses. We developed the two patterns simultaneously due to their similarities, and after much deliberation I still can't pick a favourite!
I've made both dresses in a size 0 with very few alterations, mostly just in length. I absolutely love the silhouette of these skirts! They flow so beautifully and are incredibly flattering.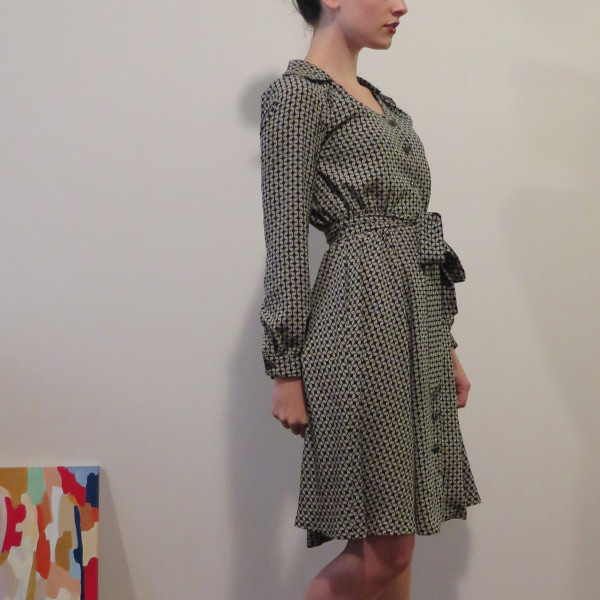 The Nicola shown here was my second attempt at the dress for myself. I have decent luck with most of our patterns straight out of the envelope, so I didn't bother making changes the first go-around. Unfortunately, I was swimming in fabric, and decided to remove a little length from the bodice this time. Its amazing what difference a small change can make in fit!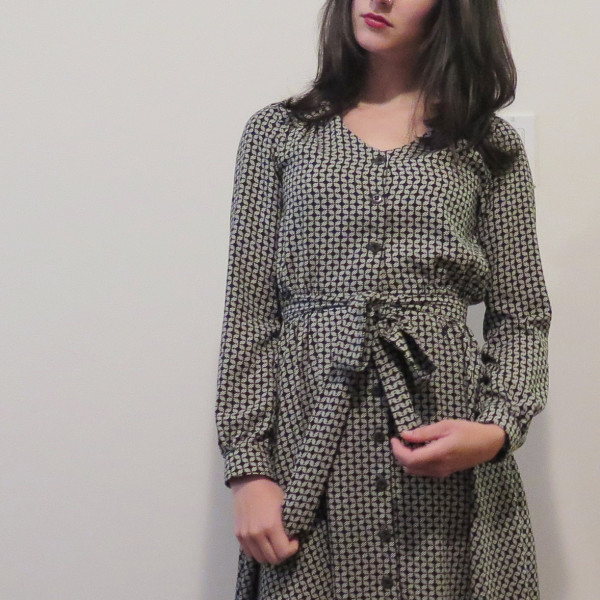 Normally I wouldn't gravitate towards a style as dressy as the Nicola, but I will be wearing this all fall! It's such an easy dress to throw on in the morning and still looks very sophisticated and a little '70s. This one is done in a poly print from Telio. It was found in the Sewaholic office stash, and I'm so happy that we rediscovered it in time! Undecided still on how I feel about tie belts on me…this one in particular is very slippery as a result of the fabric choice.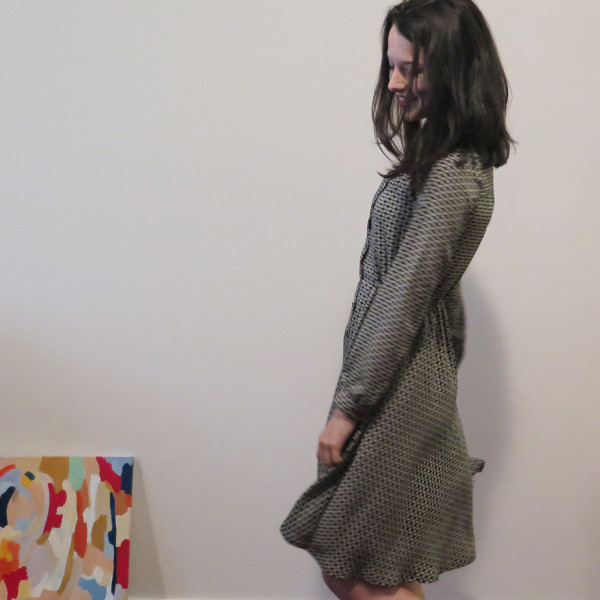 I decided to make up my Harwood dress in a (very) wrinkly mid-weight linen which creates some extra volume in the skirt. It's hard to believe these skirts are the same!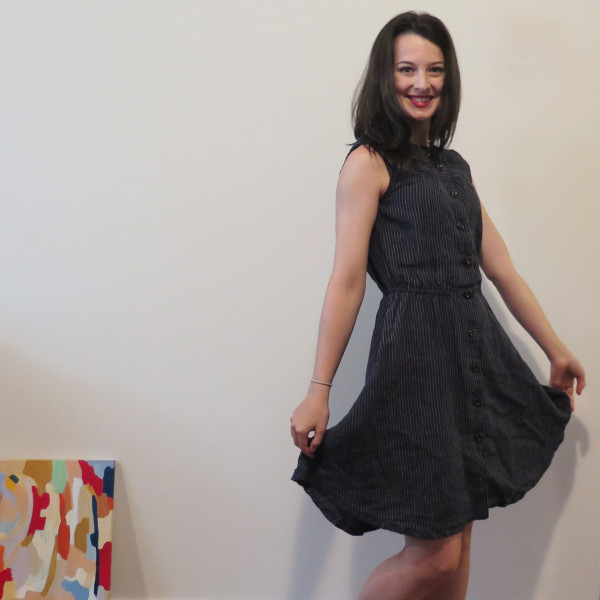 This one became my go-to summer outfit instantly, but I'll be making a few more alterations in the bodice next time. I've just started on my next Harwood in a lighter weight cotton-linen blend, and am tweaking the fit in the yoke to accommodate my narrow shoulders.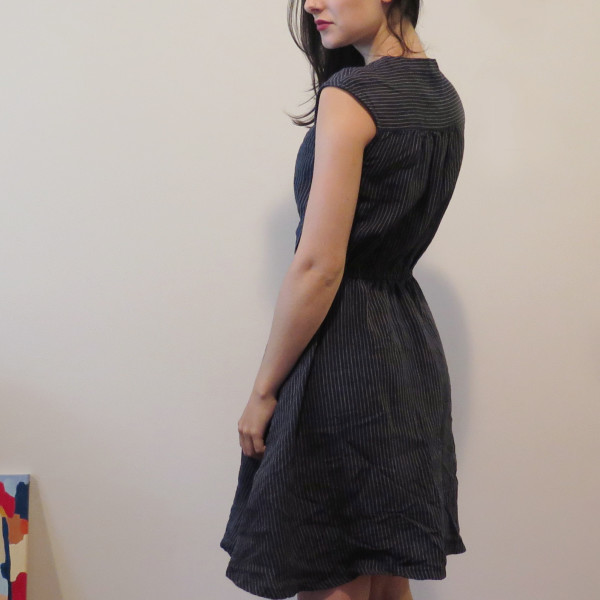 So there you have it! Both of these dresses have quickly found a place in my life. I am hoping to make one more Nicola in a hunter green silk by the time the holiday season rolls around. I may be getting ahead of myself, but I think it will be the perfect Christmas dress!