Marie from the blog A Sewing Odyssey has a thing for collars, so it worked out well to have her pattern-test the Alma Blouse!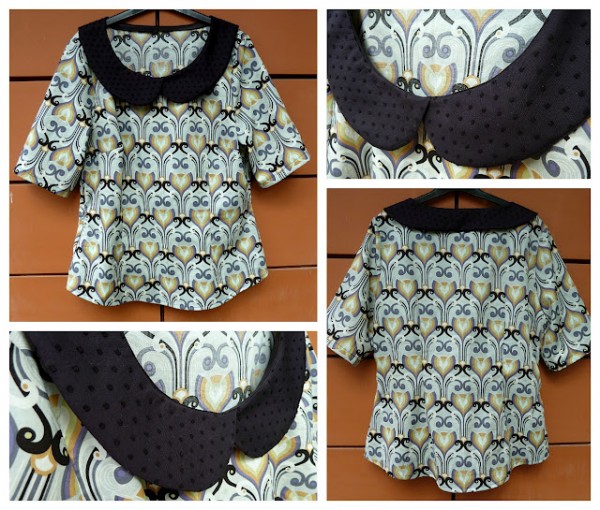 Yes, that's a swiss dot on the collar! What a great idea. I always think of solid contrasts in flat, plain fabric but there's no reason why you can't pick something with a little texture! I love garments that get more interesting as you approach to the person wearing them and you can see all the little details.
Read more on her blog, A Sewing Odyssey, here to check out photos of her modeling the blouse! It's really cute.
Want to see more Alma Blouses? Check out these lovely versions made by pattern testers:
Ready to make your own? Get the pattern here. Have a wonderful weekend, everyone!