When it's a book, on its way to me in the mail! I'm talking about The Art of Manipulating Fabric, the book by Colette Wolff. This fascinating-looking book will be meeting me in the mailbox when I'm back from vacation.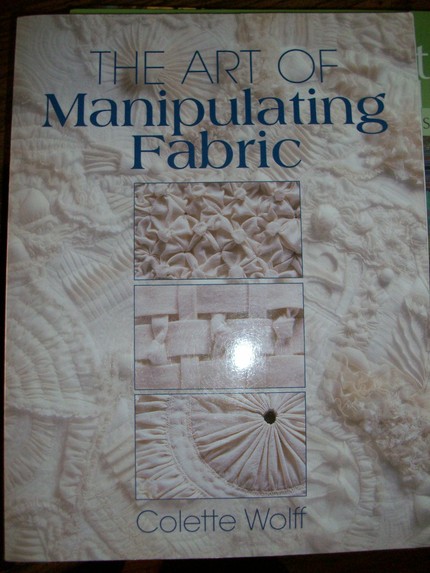 It's almost like a gift to myself, as today's my six-month blogoversary. What a fun six months it's been! Definitely worthy of celebration in the form of book-buying.
In my sewing library, I have thirteen sewing, fabric and fashion related books, but they're all from when I was in school. And some of them are kind of awesome, like "Costume and Fashion" – a great book on the history of clothing! Some are kind of funny, like the old textbooks I picked up at thrift stores with some very 80's fashion drawings. Regardless, I needed this book as my only fabric books are super technical, explaining the scientific process of how viscose is made and other things you don't need to know when sewing at home. (Are you interested in technical fabric facts? Just say the word, I have the resources!)
I'm super excited to learn new techniques from this book, and share what I learn with you all!
For more on sewing books, Gertie's compiled a great list of books on Building a Sewing Library here in addition to her beloved Vogue's New Book for Better Sewing. My Christmas wish-list in one handy reference spot! (Along with fabric and more free time…)
Which brings me to the next book on my wish-list: Tailoring: The Classic Guide to Sewing the Perfect Jacket 
Who owns the Art of Manipulating Fabric book? Am I in for a treat? Have you used these techniques in cool and innovative ways? Also, do any of you own the tailoring book that's next on my list and would you recommend it? Let me know, as always I appreciate your comments & suggestions!