So far, it's been pretty easy working the Self-Stitched items into my daily outfits. My only complaint is that I have too many summer items and not enough fall! In theory, any summer dress becomes a fall dress with tights and boots, but I'm not completely convinced it will work for any and every dress! Anyways… back to today's outfit!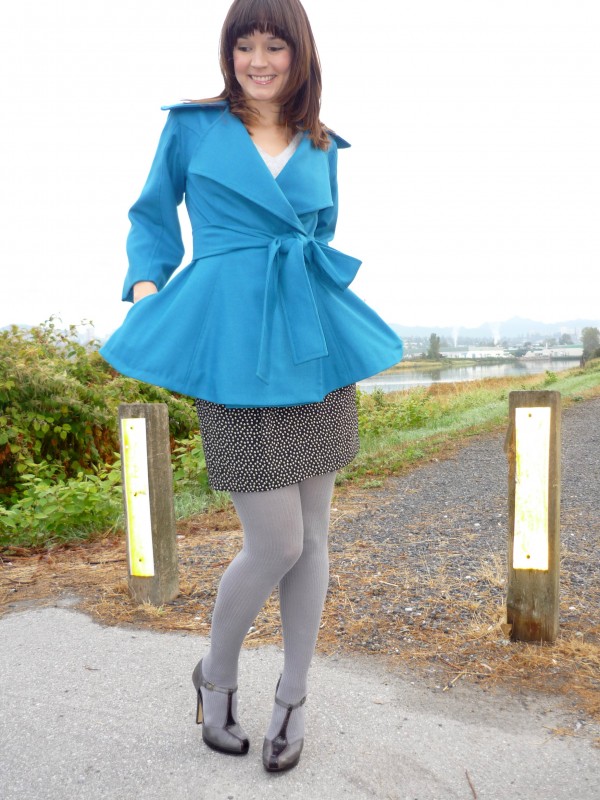 What I'm Wearing:
Self-Stitched Coat: Lady Grey by Colette Patterns, finished April 2010
Skirt: Club Monaco, purchased recently
Tights: Aldo, purchased last fall
Shoes: Nine West, purchased Boxing Day 2009
Read more about the coat here, or see it in more outfits!
Q&A:
Q. I like this coat! I want one!
A. You're in luck! Gertie is hosting a Lady Grey Sew-along, so now is the perfect time to make your own. It's just started so there's still time to get in on the fun. I wish I'd made my Lady Grey along with a group, how much fun would that be?
Q. I'm already participating in Gertie's Sew-along! Any tips or suggestions, since you've made this coat already?
A. Make a muslin – I didn't! I'm really happy with how my coat turned out, overall, but there are a few minor fitting quirks I wish I'd worked out on a muslin before cutting into the lovely blue wool. Also, I wish I'd done more tailoring. I read Couture Sewing Techniques over holiday and learned many little tricks and features to make a coat really special. I did make a bound buttonhole and am so pleased with how it turned out! When there's just one buttonhole to worry about, it's nice to take the extra time. Oh and I highly recommend using a fun lining. It's a little flash of fun, every time you take off your coat.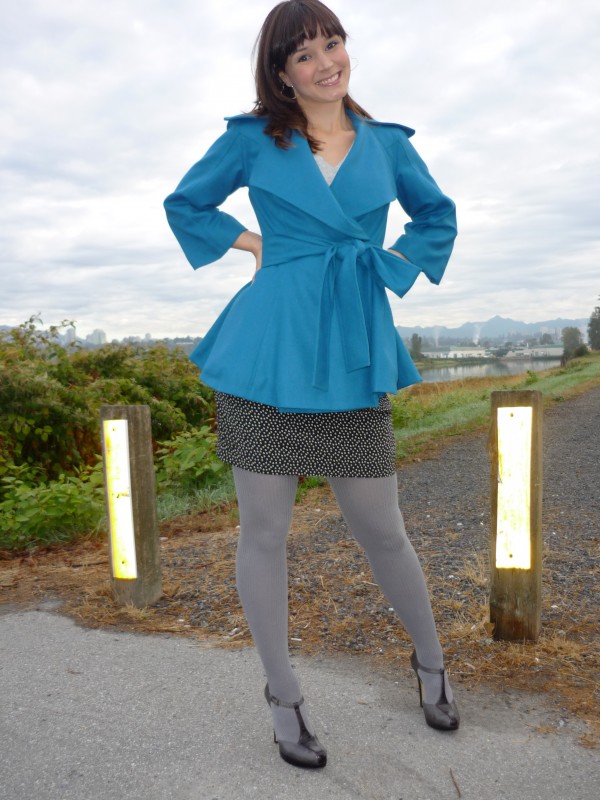 Q. What's the best part of today's outfit?
A. The colour of this coat. I love turquoise! It's bright and fun – definitely a Statement Coat! It makes a tee shirt and simple skirt so much more interesting.
Q. Where did you go today in your Self-Stitched outfit?
A. Work, the grocery store and home. So glamorous, I know!