True confession time: I rarely make muslins!
However, the more I sew, the more I realize that a muslin is not just for fit. It's also a chance to evaluate whether the style even looks good on you! When you're shopping, you get to try on garments, see how they look on your body, and only THEN do you go ahead and hand over the credit card.
Sewing is quite the opposite! You commit to the fabric, to the pattern, and a great deal of your time for every project. So why not take the extra time to make a muslin to make sure it's a style you even want to own? I realized this after Karin made a muslin of Lady Grey. Gorgeous coat, great style, wonderfully written pattern – just not for Karin! It's OK to not like everything on yourself. Consider it window shopping in a way. You don't have to force a pattern to work on your body if your heart's not in it.
Anyone else ever given up after the muslin stage, not due to poor fit or pattern problems, but simply because the muslin wasn't your style? I'm curious, leave me a comment if you have!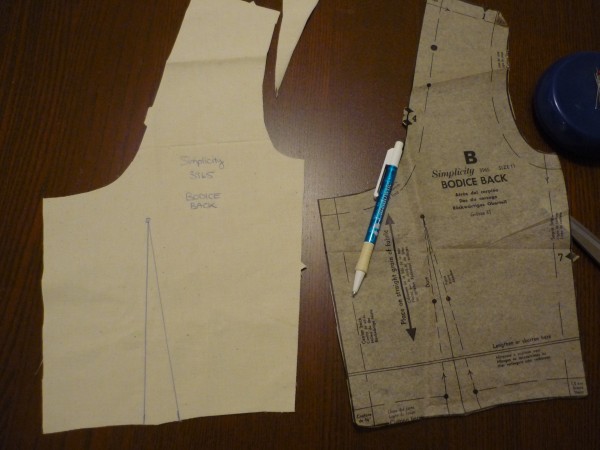 Plus, you can sew so much faster and confidently once fit isn't an issue! I love trying on half-finished sewing projects, or draping them on Diana just to see what they will look like.. and secretly pray they will fit without adjustments. And then I see my sister spend the extra time on a muslin for her latest jacket – and then whip up a perfectly-fitting jacket in a day!
The other wonderful advantage to making a muslin is that you're focused only on fit. You're not getting excited about the finished dress, or distracted by the pretty fabric. This happens to me – and it's only after a day of wearing the dress that I notice minor fitting issues. My Las Margaritas Dress is just a touch too short in the waist for me, which is really noticeable when belted. The belt slips down into my natural waist, where the skirt is already starting to flare out. I can feel the waistline seam hitting my ribs instead of my waist. Minor, minor issue and only I know it's there… but these are the little imperfections you can fix because you know how to sew, right?
Plus, if you're used to shopping for your clothes rather than sewing, you are much more likely to settle for almost-perfect. (It does up? It fits!) Especially if like me, you're thrifty, and shop at lower-end stores. Where dresses come in Small, Medium and Large. The chances of getting a perfect fit are so slim!
Do you make a muslin? If you do, when is it absolutely necessary, and when can you skip it? Do you go for the 'wearable muslin' theory? Or do you prefer working with real muslin so you can mark it up? I asked this on my Facebook page and most people don't, unless the pattern is not to be trusted or the fabric is very precious. I'd love to hear your thoughts!