While we're talking about Minoru Jackets and preparing for the Sew-Along, I thought I'd point out more finished Minoru Jackets around the blog world! If you haven't picked a fabric yet, maybe this bold print that Louise used will get you inspired. It's wild and loud and I love it! It makes a statement for sure.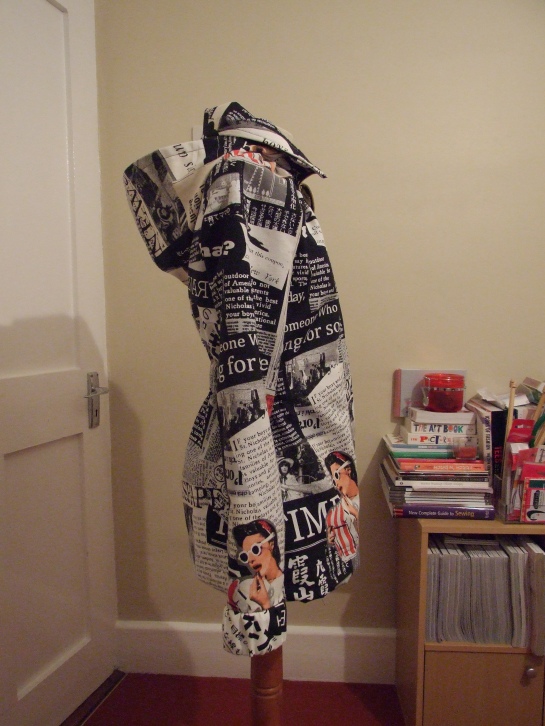 Click here to see more photos and read more on Louise's blog, a view into my world. (And check out her print placement on the back and inside the pocket, too!) She didn't like the gathers into the collar, and replaced them with pleats instead. A good idea if you wanted a flatter look, or if your fabric resists gathers. I love how everyone has put their own personal touches into their jacket projects! That's the beauty of sewing, you can truly customize your projects to suit you.
I would have never thought of using such a bold graphic print for this jacket, but it's pretty awesome. Equally cool with jeans and a tee, or a casual black dress!
See more finished Minoru Jackets here:
Want to make your own? Grab the pattern here! And if you're free this month, join us for the sew-along starting January 16th! All you need to do is visit the blog and follow us as we go through the sewing steps.