Ever feel like you're just behind on life, in general? That's me this week! I should be walking around with a giant SORRY sign stapled to my head, just to get it out of the way. Sorry, world! I will get it all done!
So I'm calling on you guys to help me answer a question. I was asked by a reader what I'd recommend for starting sewing projects while I was away. And as I started to put together a reply I thought, why just limit it to my opinion only? Tell me, what would you suggest as easy sewing projects for beginners? (Bonus if any of you out there TEACH sewing!)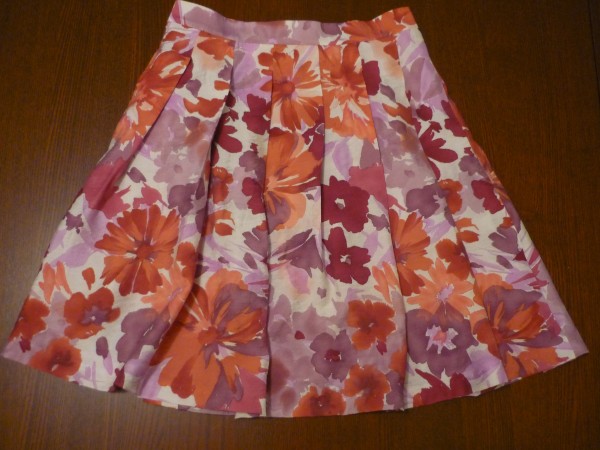 (above: McCalls 5803, a fairly simple skirt, could be a beginner project?)
Here's what I suggested:
A-line or full skirts
Aprons
Simple blouses
Simple dresses
I also added the comments below:
"Look at the ratings on the patterns, they will have things like "easy" or "advanced" written on the outside. Aim for patterns labelled EASY! A lot of people recommend using McCalls, Butterick, New Look or Simplicity patterns (over Vogue or Burda). Personally I really like Vogue Patterns for the fit and style though. Take a look at the websites, or pattern books in your local store and check the ratings.
You'll be most successful if you choose styles that are both easy to fit, and easy to construct. Avoid anything that's very fitted, if you look for skirts choose A-line or full silhouettes, so you're only fitting your waist and adjusting the length if needed. Any A-line or full skirt pattern labelled EASY should do the trick.
I would also suggest sewing with woven fabrics that don't stretch – not knits or stretch wovens. They'll be easier to handle for starting projects. T-shirts are great if you're comfortable with knits, but I find them a lot harder than they look!
Pick a style with ONE hard feature: either a zipper, OR buttons but not both. And lastly, pick something you actually want to wear. If you never wear dresses, don't make one!"
Readers, it's your turn! What were some of your first sewing projects: what worked? Did you ever attempt a project, when you were learning, that was WAY over your head?
Who else is a beginner or advanced beginner and can share tips and helpful hints on getting started? I'd much appreciate your thoughts, let's encourage all sewing newcomers and share our knowledge!