Four years ago, I decided to start my own pattern company. Can you believe it's been four years since I put out my very first pattern?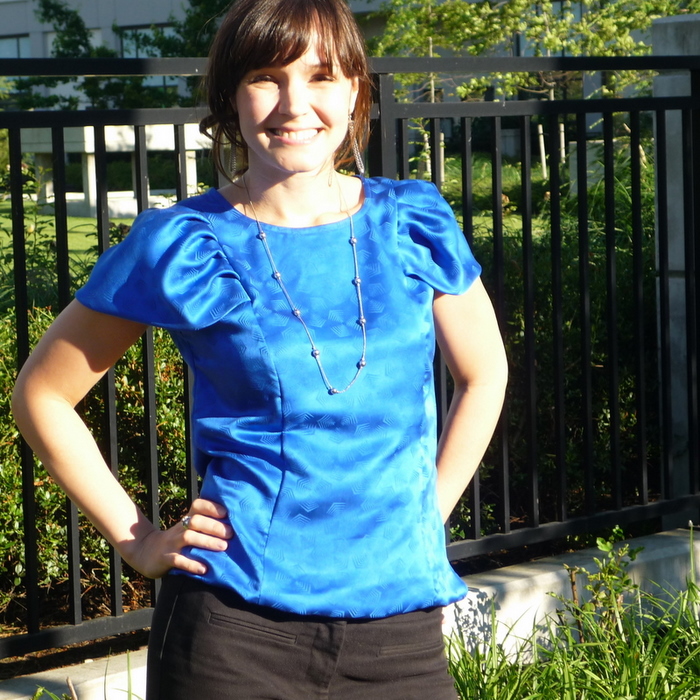 (sort of a dorky photo isn't it? we've come a long way!)
It's neat to see how far this little business has come. When I started, I'd just been laid off from my full-time job of nearly eight years. I wasn't able to ease into it, or plan a transition from full-time employment to entrepreneurship in a smooth way. I had no idea what might happen in the years ahead, and I was afraid that I'd have no idea how to run a business. Starting off with fear as motivation was certainly one way to light a fire under me and stay focused!
I came across these old photos when my computer died earlier this year and I transferred old data to the new one. I thought I'd share some pictures of the very early days. The start-up stages of a business are often uncomfortable and bare-bones, and unless you have a lot of capital to get started, that's how it has to be. Thankfully, it gets better. The great thing about starting small is that your risk is limited. And growing is fun, because you get to look back and see the changes.
Here's the night my first pattern order arrived. I didn't realize just how big it was going to be. This is only half of it, these boxes and more were stored in our kitchen for months! (Sorry, Mr. Sewaholic. Thanks for bearing with me!)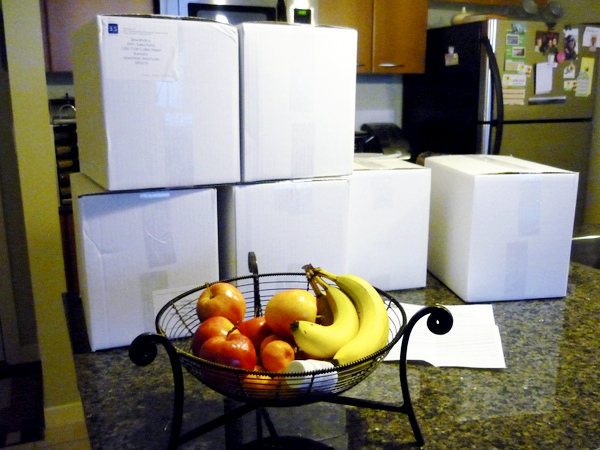 The very first Pendrell Blouse pattern I ever assembled!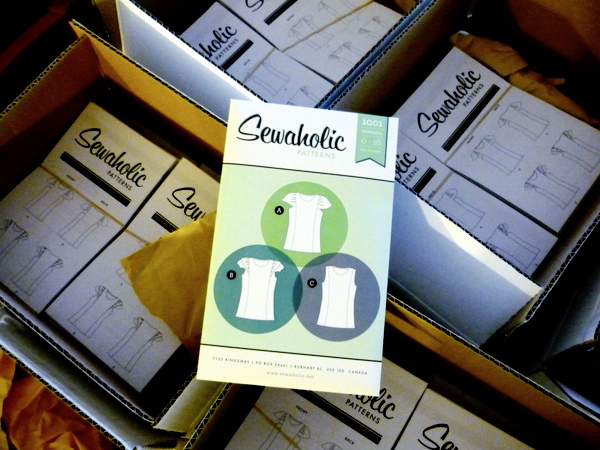 My 'office' – the dining room, only a foot away from the living room, that's the couch right there. You can see how small our place is to be running a business off the dining table! This is where I packed orders, assembled patterns, sewed, blogged.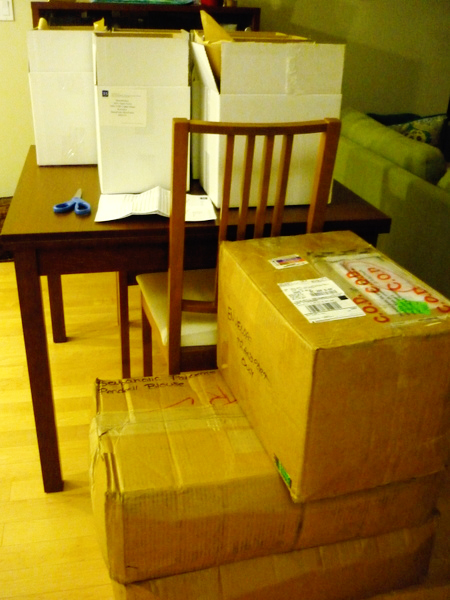 But look how happy I am! It's really happening. I made a real sewing pattern and people are buying it.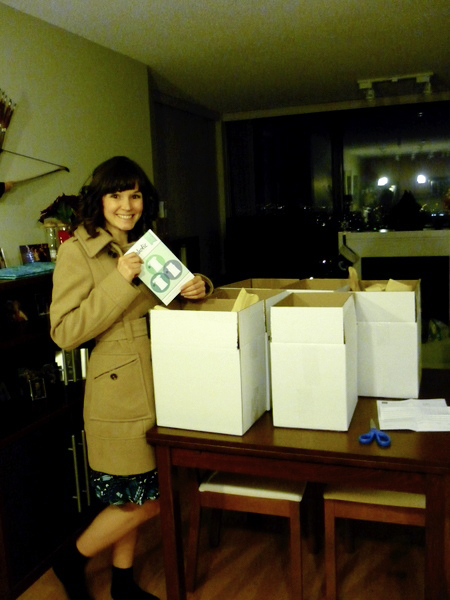 Sitting on the dining table, packing patterns, in my pretty silk Pendrell blouse.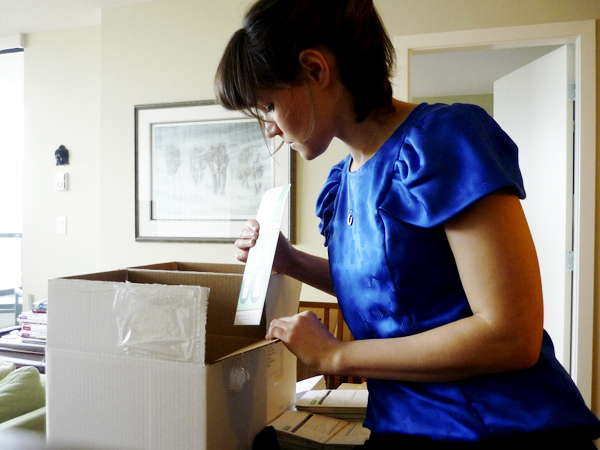 Why did I use such big envelopes to start with? I don't know. Your orders ship in a more compact envelope now!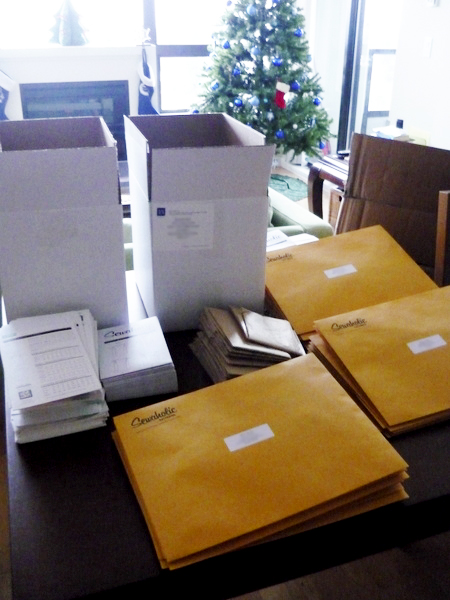 It's nice to look back and remember feeling so unsure of what might happen, but still excited to try. The indie pattern marketplace has sure changed a lot since I first started my pattern business. Now it seems there are ten times as many options out there, so I'm grateful that out of all the choices, people choose my patterns. There's room for a range of pattern companies I believe. After all, if you sew, you usually shop at many different fabric stores and buy a variety of different pattern brands.
Thanks for all your support over the past four years! If you made it through that bit of nostalgia, here's a reward.
We're having a sale to celebrate four years in business!
From now until the end of the month, take 20% off your order! Enter the code FOURYEARS into the coupon code box at the bottom of your shopping cart.
All patterns are on sale, both printed patterns and PDF patterns, and so are our clothing labels, the Sewtionary book, and pink measuring tapes.
The fine print: Sale applies to regular retail orders through sewaholicpatterns.com. All sales are final. Sale discount cannot be applied to orders already in the system. Sales ends Sunday, November 30th at midnight.