I finished sewing my Lonsdale Dress for the Sew-Along! Well, I finished it a while ago, but finally took photos and posted them on the blog. I love this version, it's summery and feminine with a retro-inspired feel. What do you think?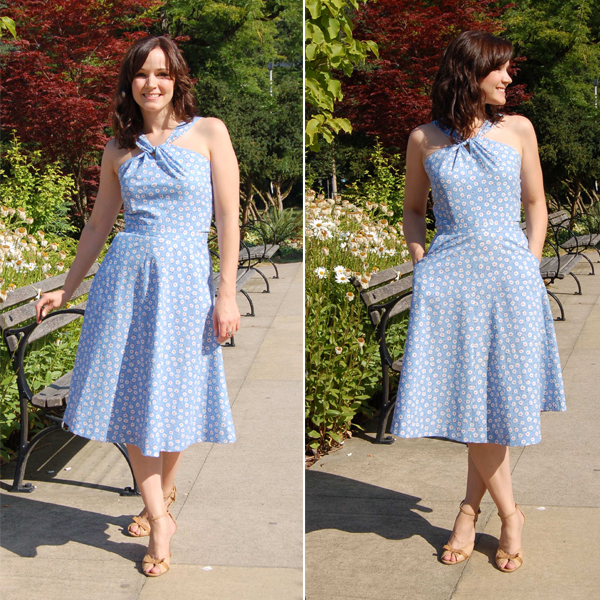 I snapped about ten photos outside before the battery died. Don't you hate when that happens? I took the rest of the photos inside. (It was really, really hot out too that day. We can't really complain about the weather here because we get so few nice days, but I was happy to head back into the air-conditioned office!)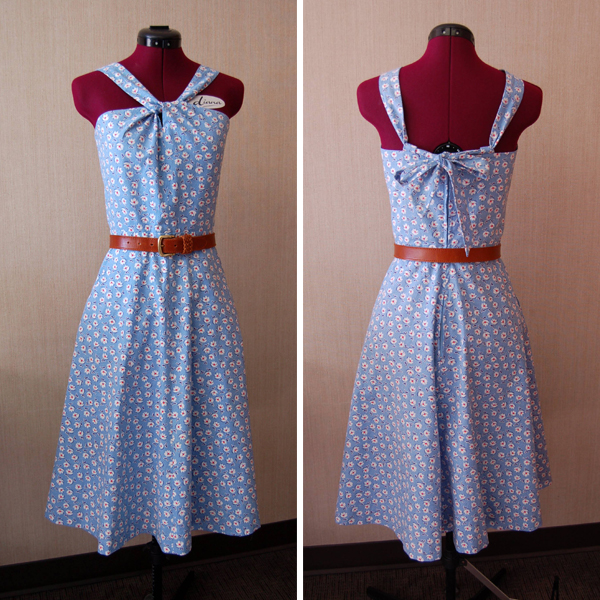 I used a vintage cotton print for the fabric, a regular zipper for the closure, and added stay tape along the neckline to prevent stretching out. (And I borrowed the belt idea from Sunni – it really defines the waistline!)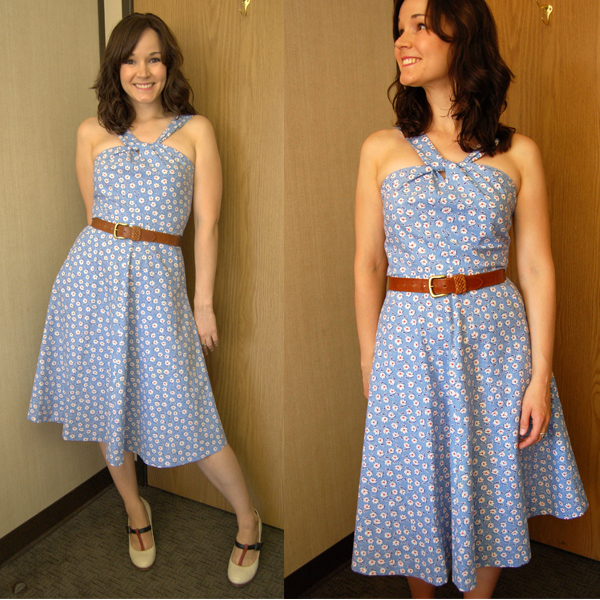 I can't believe it's September already. I was really hoping to make a couple more of these dresses to wear before summer ends! Luckily it's such a quick pattern to sew, I think I'll be able to make at least one more.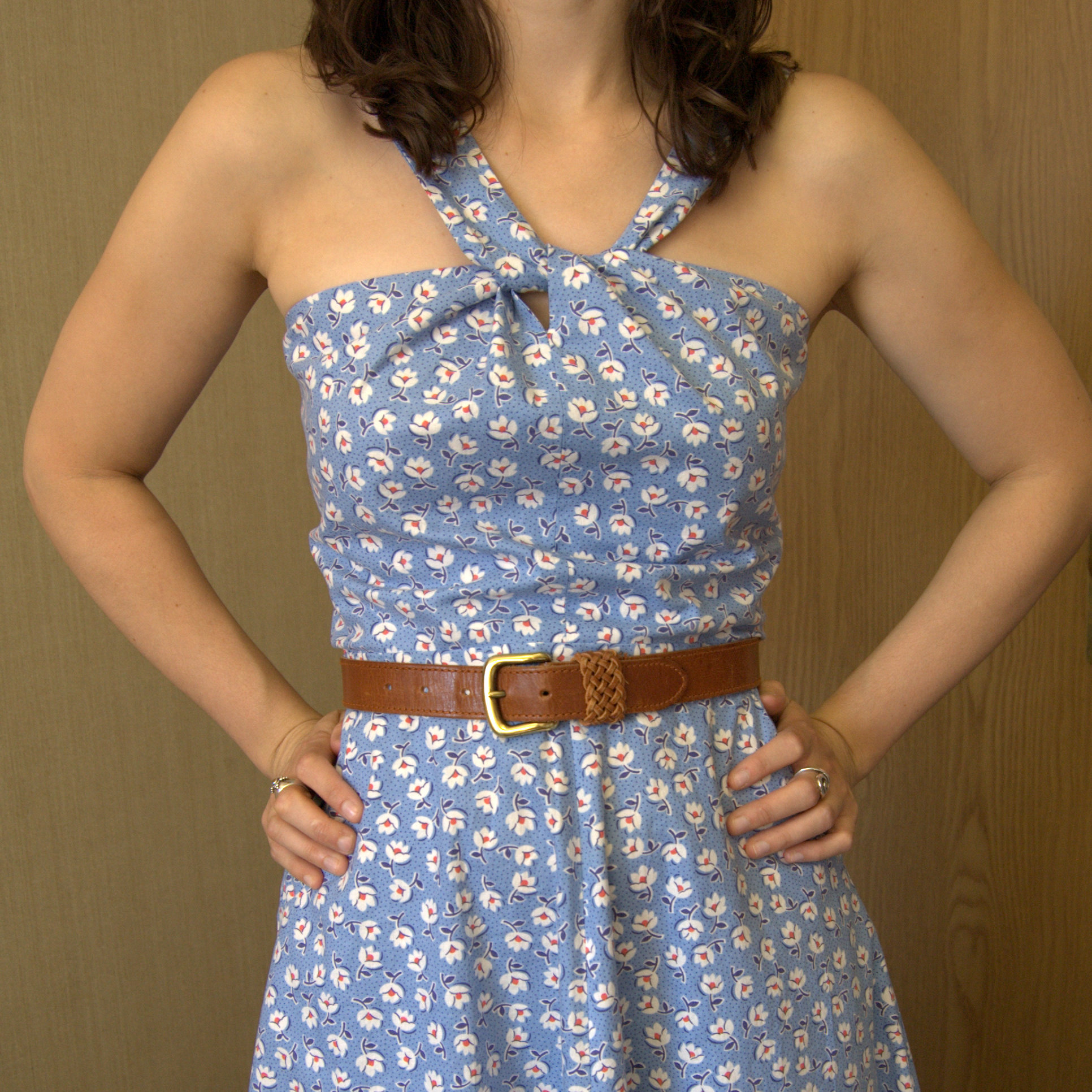 Can you believe this whole dress was sewn without a serger? It looks so clean and crisp – both inside and out!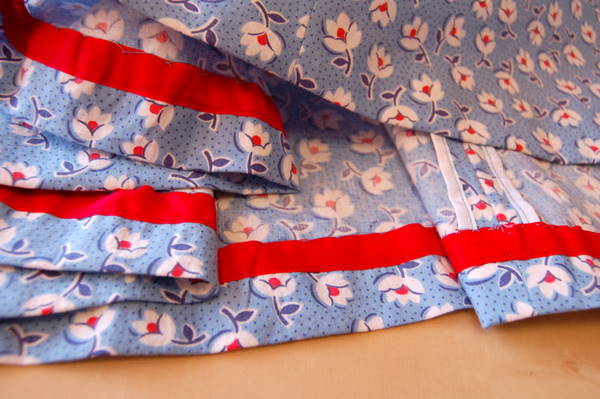 I feel like I've already said so much about this dress, there's nothing left to say!
If you've just stopped by, click here to read the Sew-Along posts and find out more about the making of this dress. I've gone through all of the sewing steps with photos, tips and tutorials – there's tons of helpful hints and recommendations to help you sew your own dress.
Want to make your own Lonsdale dress? Click here to visit the pattern store!
More photos in the Sewaholic Patterns Flickr group. Upload photos of your finished dress to the group, and check out some of the gorgeous dresses already in the group pool!