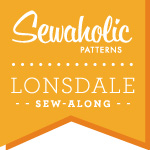 Here's what I'll be using for most of the Sew-Along posts – a pretty blue cotton fabric I bought back in August of last year! This print is small and dainty, but I think the styling of the Lonsdale Dress suits the print.
How pretty would this dress be with a straw fedora? Red pumps? A lacy cream cardigan?
And yes, I'm using bright red seam binding for the hem! Won't that be a fun splash of colour when the skirt moves?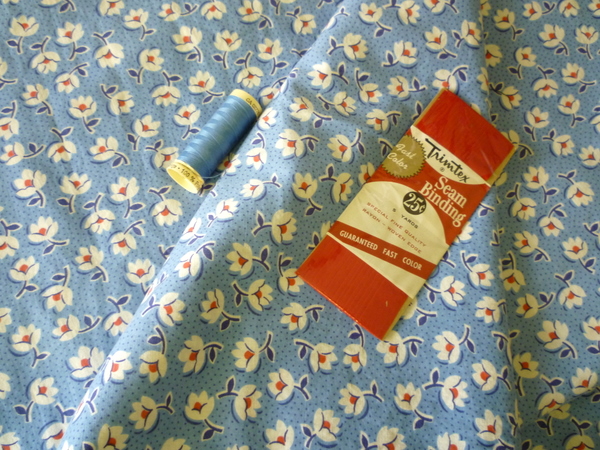 You can mostly tell the difference between right and wrong sides, and it photographs reasonably well.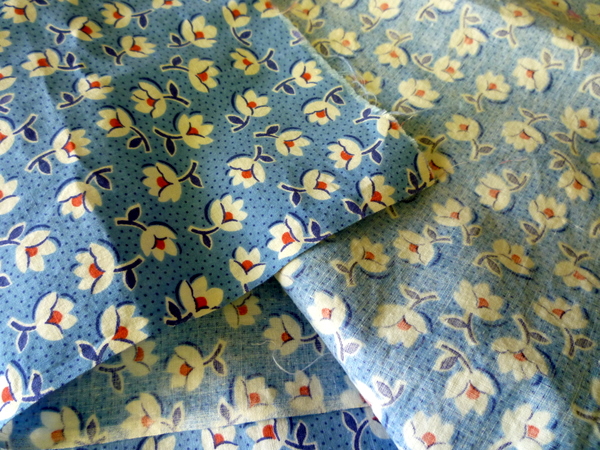 I have just barely enough fabric to cut the Lonsdale Dress, as it's only 35″ wide! I had to do some creative cutting, using some of the tricks in my Ways to Save Fabric post.
Have you picked a fabric yet for the Sew-Along?