As promised, here is the Lonsdale Envelope Back, converted into metric measurements.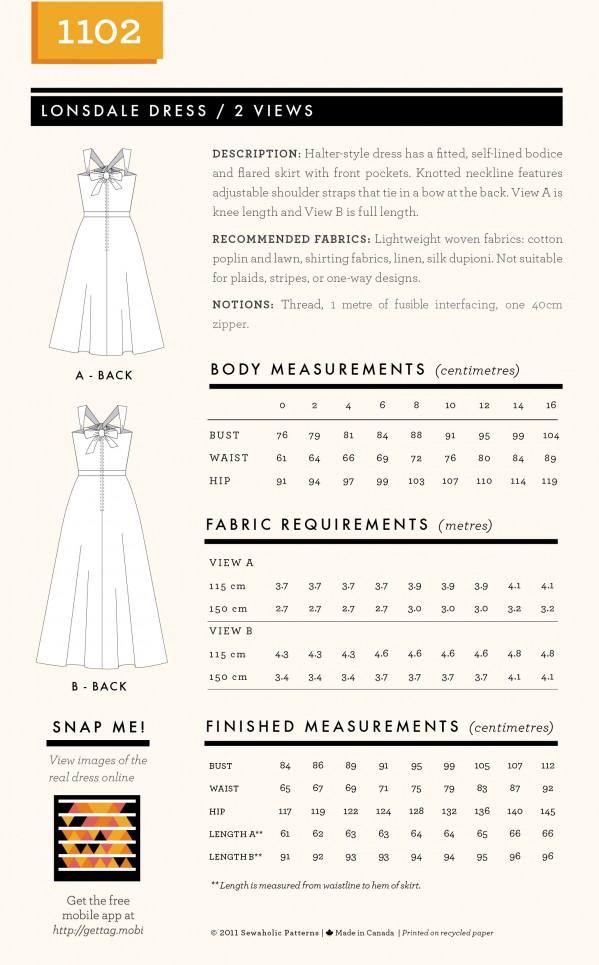 Here's a link to the PDF file as well. Save it to your computer, iPhone or print yourself a copy!
I'll post the PDF on the pattern store page as well for future reference! And I'll post it as a photo to Facebook like previous patterns.
More to come soon on the Lonsdale Sew-Along! I'm going to put together a more specific schedule, which some of you requested, so you can plan out your sewing time. I'll also have a Sew-Along button for posting to your blogs. Patterns are arriving next week, stay tuned for more!
I also wanted to say how inspiring it was to read all of your comments to yesterday's post! You've reminded me how much there is to learn, but also how many things I could write about and share what I've learned. Tons of great ideas for future posts and tutorials! Sewing pants, fitting and alterations, and wardrobe planning came up frequently. One thing's for sure – sewing is a constant learning process!