Many of you have asked about using wool or other dressier, suiting fabrics for the Minoru Jacket. What better way to answer the question than show you an actual jacket using a wool fabric?
Liz from Zilredloh used a wool blend fabric for pattern testing the Minoru Jacket, and it turned out beautifully!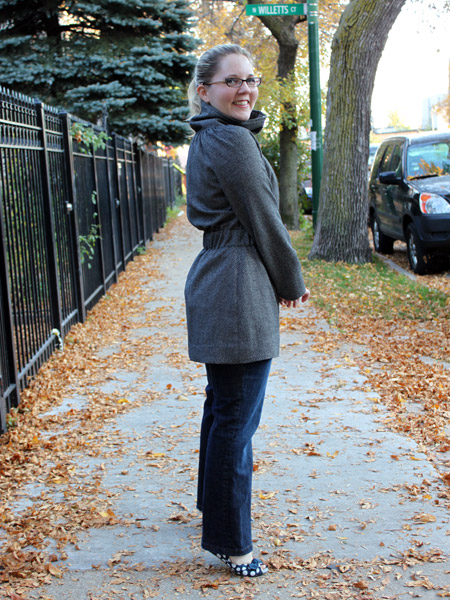 Click to visit her blog and check out more photos of Liz's gorgeous fall jacket – and can you see the polka-dot heels? Adorable! She also reveals what it was like being a pattern tester for me, going into details about the process. An interesting read if you've ever wondered what pattern testing is all about!
The more finished versions of this jacket I see, the more I love seeing what kind of fabric everyone picked! The deep burgundy lining is perfect for fall, especially next to the tweed. It's a totally different look in a dressier fabric! (And now I want to sew a tweed one, too…)
Thanks Liz for being a pattern tester!