Speaking of coats and jackets, I wanted to show off this amazing Robson Coat by Liz of Zilredloh!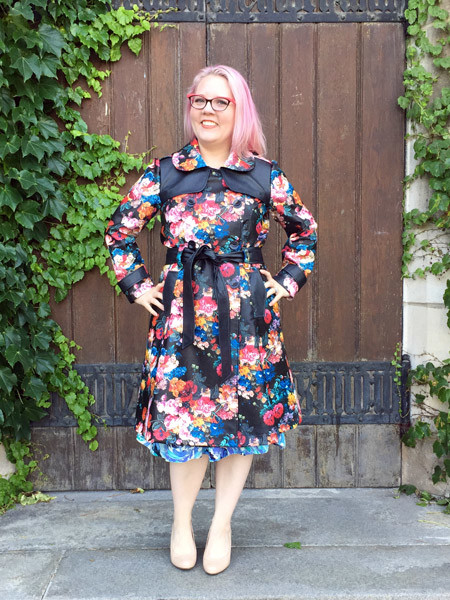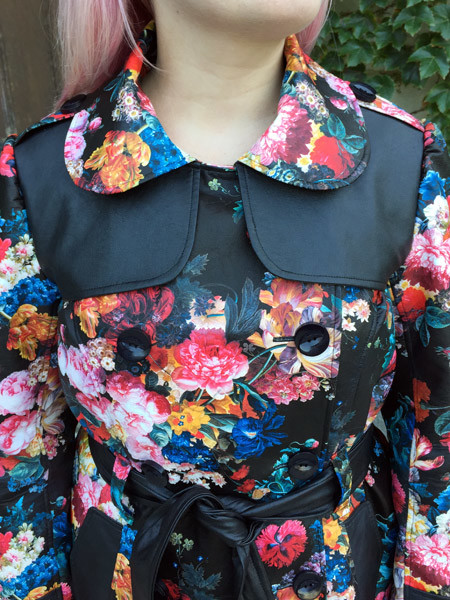 She used a faux leather floral fabric (yes, that's all one fabric!) and a black faux leather for the flaps and belt. I love the black contrast to break up the floral print. Not that the floral isn't awesome, but often mixing in contrast panels lets the main fabric shine even more.
Also, it's waterproof! This is possibly the most fashion-forward waterproof jacket I've ever seen.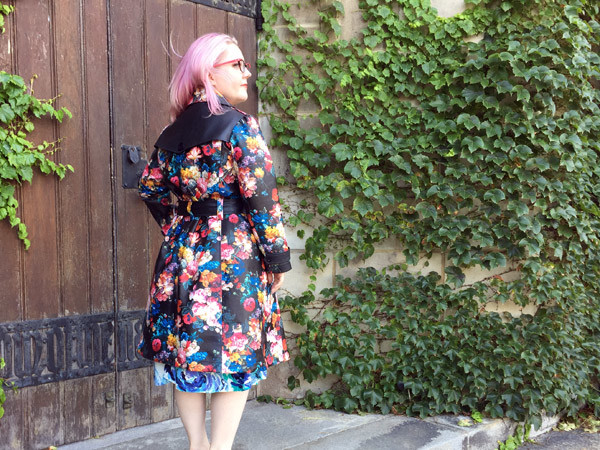 It's so cool to see our patterns sewn up in inventive ways. You might think a classic trench has to be beige or black, and if you're into bolder and more exciting styles that might not appeal. Well, look at what you can do with a basic trench coat pattern!
Thanks Liz for letting us share your photos. Your coat is beautiful, stylish and practical. I bet you'll get a ton of compliments every time you wear it.
Here's the link to her blog post about the coat for more details and tips on working with faux leather. Want to make your own Robson Coat? Order a printed paper pattern here, or download the PDF pattern here.